27 April 2022
Janie takes centre stage in Yes! Yes! UCS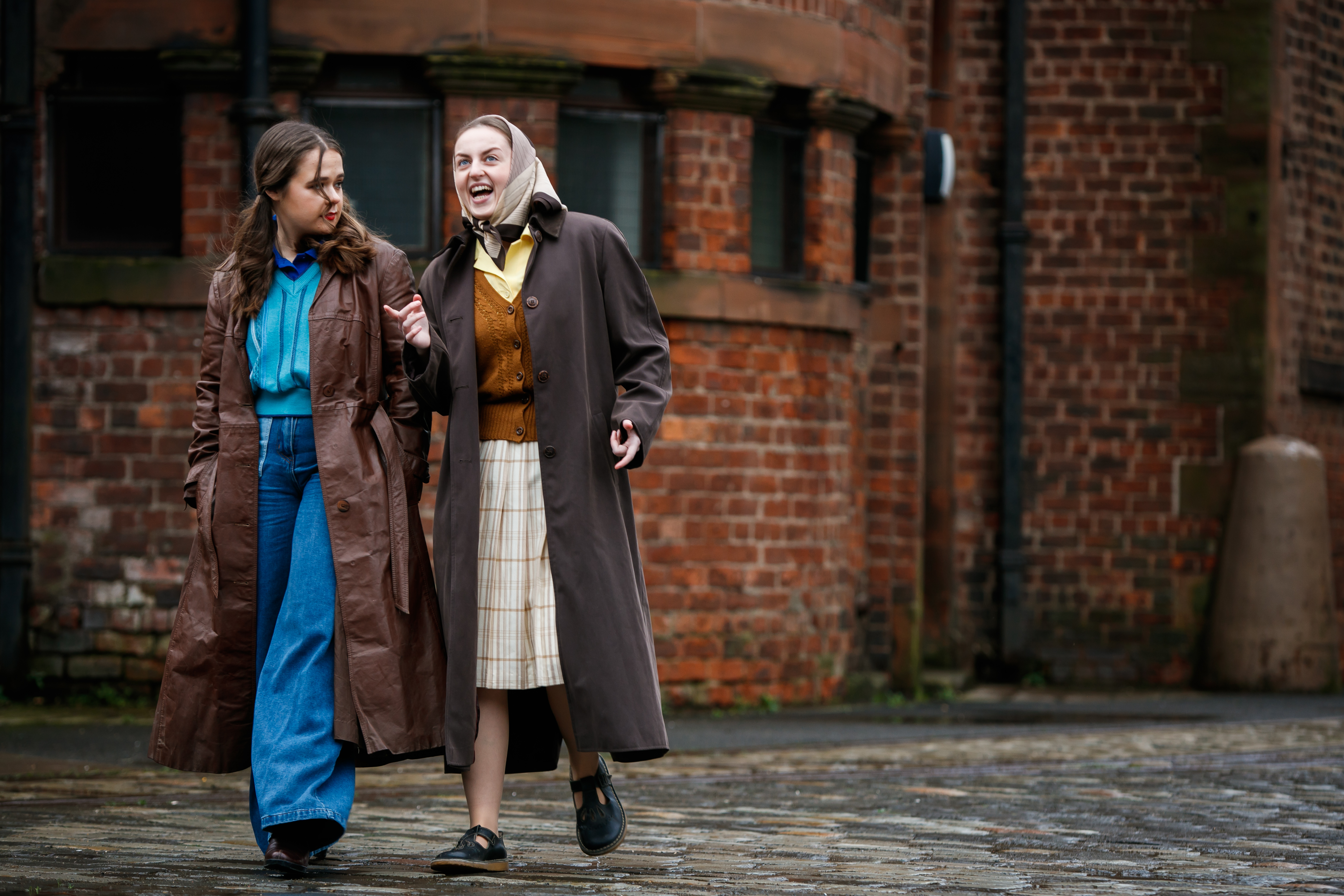 A former Edinburgh College student has taken on a leading role in a theatre show set in Glasgow which is currently on tour at venues across the UK.
Former HND Acting student Janie Thomson, who recently graduated from College, plays the leading role of Aggy McGraw in Yes! Yes! U.C.S!, which was created by Townsend Theatre Productions in association with Manchester University to celebrate the 50th anniversary of the Upper Clyde Shipbuilders work-in.
Yes! Yes! U.C.S! is a celebration of the community solidarity and collective resistance inspired and led by Upper Clyde Shipbuilders' shop stewards Jimmy Reid and Jimmy Airlie, attracting massive national and international support that led to victory in the fight for Right to Work.
The show is currently on tour at venues across the UK, earning rave reviews from critics. Upcoming shows include a performance at West Pilton Neigbourhood Centre in Edinburgh from 7pm tonight.  
Former Edinburgh College HND Acting student Janie Thomson said: "PASS gave me so much more than just acting training alone. I learned lots of techniques which I continue to use now and which have made me a better performer.
"The support from the lecturers was something that always pushed me whilst training. They really know how to create good working relationships within a class and teach people to collaborate properly and in different situations which is crucial to this line of work and something I have took with me when entering auditions with a room full of new people.
"The way in which the lecturers built so much confidence in me carefully and gradually was something I didn't even fully notice until having my first acting job. They know how to encourage each individual in different ways to ensure they get the best out of their experience.
"I absolutely loved every minute of studying at PASS because the environment that was created by the lecturers was something you looked forward to coming into every day and I can't thank all of them enough for allowing me to grow and teaching me so many useful techniques but also ways in which to work and survive in the real world."
Edinburgh College PASS lecturer Ashling Findlay-Carroll said: "Janie was an excellent student during the four years she studied with us at PASS, it is so great to see her hard work and determination paying off and her talent being recognised. Well done Janie, we're so proud of you!".