26 April 2023
Japanese student partnership returns to the Capital College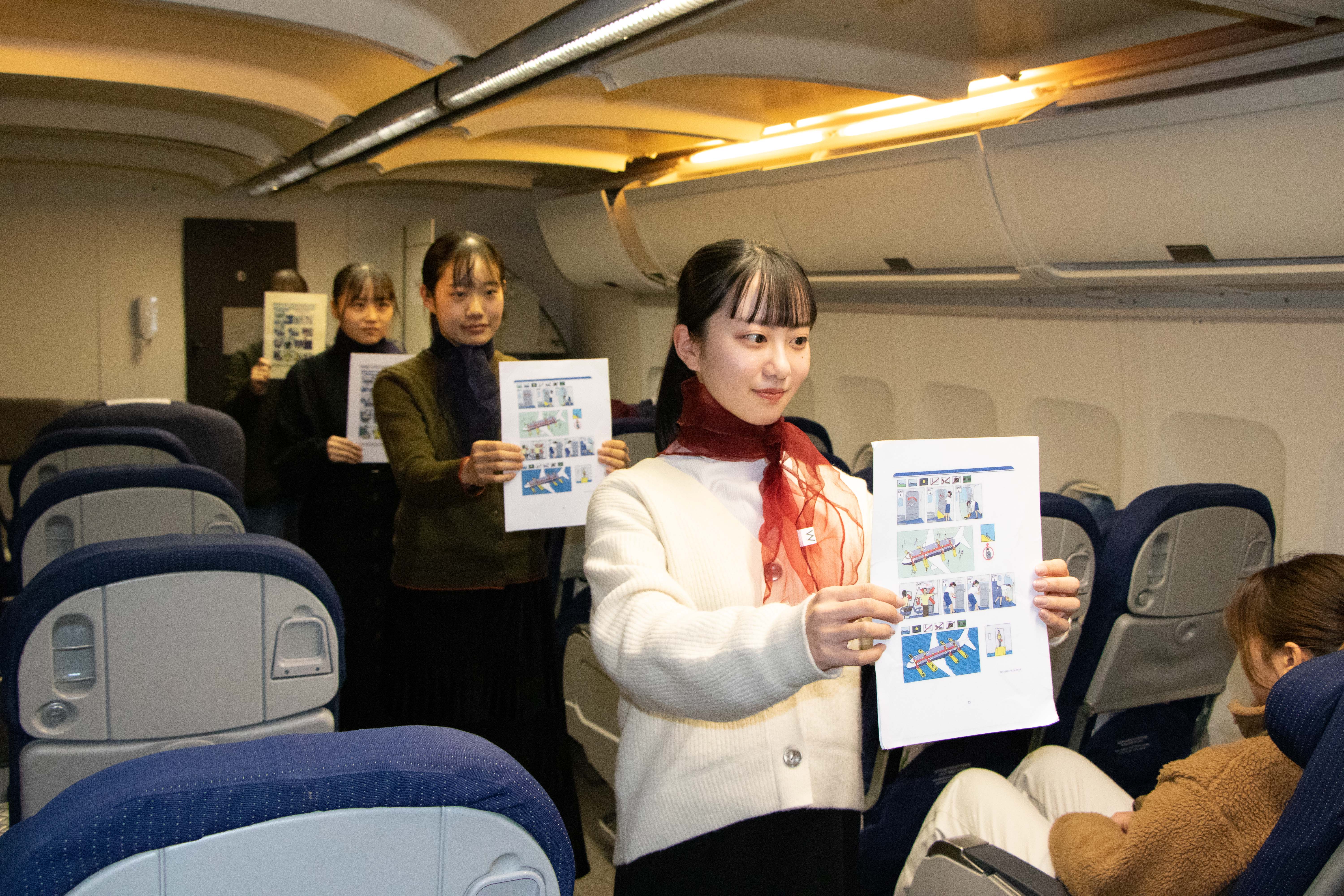 Edinburgh College was recently delighted to welcome back students from the Immaculate Heart College in Kagoshima, for the first time since 2019.
The partnership programme, which moved to online delivery during the pandemic, saw the return to Edinburgh of students from the Southern Japanese college as they completed a bespoke English and Airline Operations course – specifically designed to support their aspirations of forging careers in the airline industry after graduating.
English language classes included tailored sessions aimed at improving English in a Tourism context, while practical Airline Operations classes included workshops on ground operations, cabin crew, and customer care. During these classes, the group honed their skills using the College's mock aircraft cabin which provided a life-like setting for their learning.
To consolidate their classroom learning and gain greater insight into the workings of the industry, the students also attended a study visit to Edinburgh Airport as a part of the programme.
The 2023 cohort also took part in a social programme organised by the College. This included visits to Edinburgh Castle, Holyrood Palace, the National Museum of Scotland, the Camera Obscura, the Royal Yacht Britannia and a traditional Scottish ceilidh, as well as trips further afield including to Glasgow, the Museum of Flight and North Berwick, and Glenkinchie.
The group stayed with local homestay hosts during their time in Edinburgh, which further developed their English language skills by creating an immersive environment for students.
It has been fantastic to welcome back students from the Immaculate Heart College in Kagoshima, the first in-person cohort since 2019. This group of students were a wonderful addition to our campuses, and we enjoyed getting to know them and help them with their career journeys. Programmes like this further demonstrate the strength and breadth of what our College can offer students around the world, as well as allowing us to appreciate cultures from different countries – which helps us to grow and enhance our learning opportunities for the future.
Sarah Gore, International Business Manager
It was a pleasure to spend time working with the young people from Kagoshima. They were a terrific class to teach and were very keen to take as much as they could from their experience at our College. They were all stars and are destined for a bright future in the industry.
Nicki Laing, Travel and Tourism Lecturer