07 February 2022
Livestream event for students with dreams of starting their own business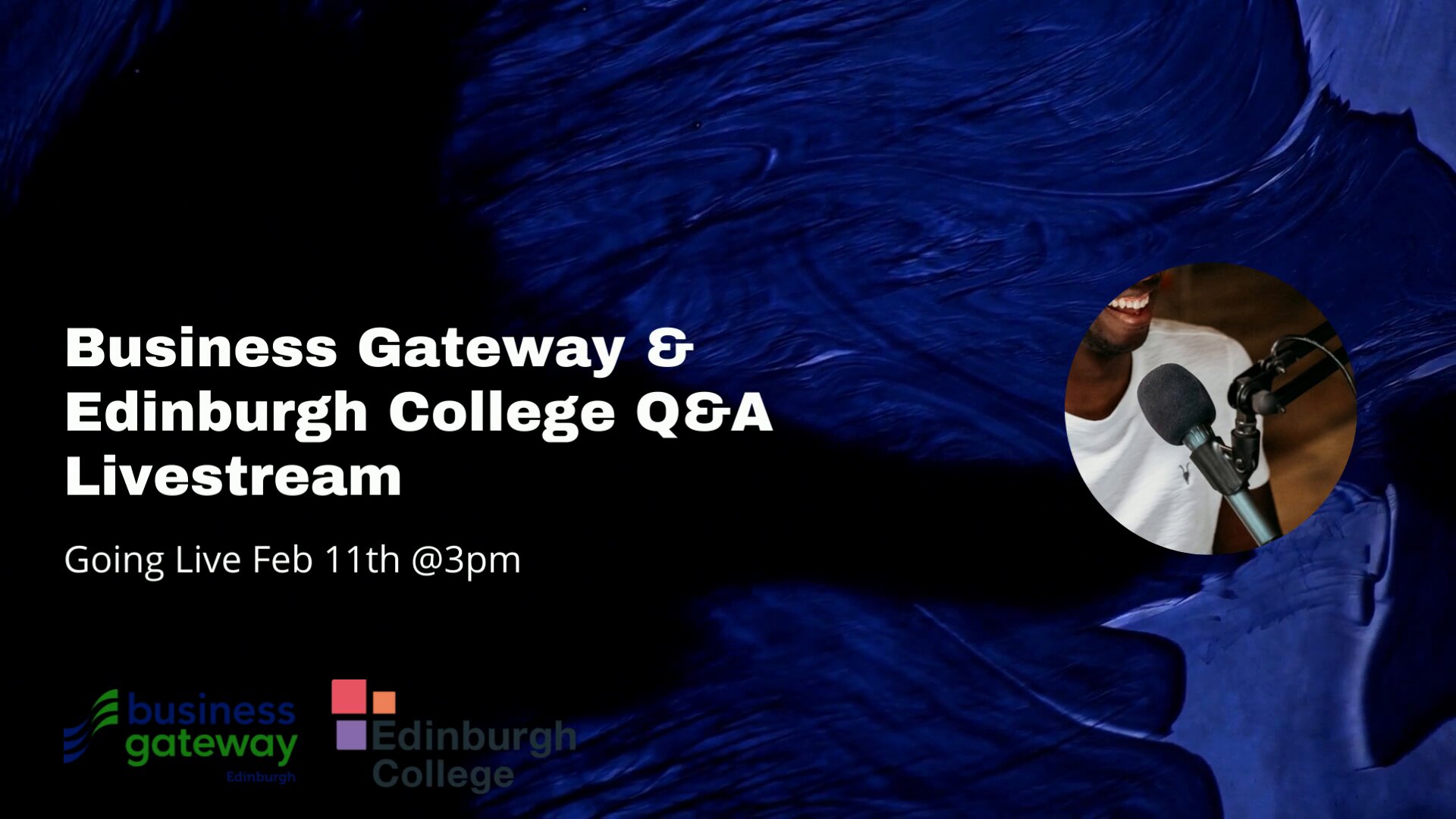 Business Gateway Edinburgh is hosting a live Q&A session next week for any Edinburgh College student who has dreams of setting up their own business.
The livestream Q&A session will take place next Friday (11 February) from 3pm.
Bryce Freer of Business Gateway Edinburgh will give a brief introduction to the organisation and its services. A studio audience will then put questions to Bryce on the topics of getting into self-employment, starting up their own business and what it means to be an entrepreneur. Those watching the event via livestream will also be able to put questions to Bryce via a comments section within YouTube
The event is being livestreamed by Edinburgh College Broadcast Media students via YouTube.