14 February 2023
#LoveScotlandsColleges - Students hear from industry experts in relaunch of Creative and Tech Futures Day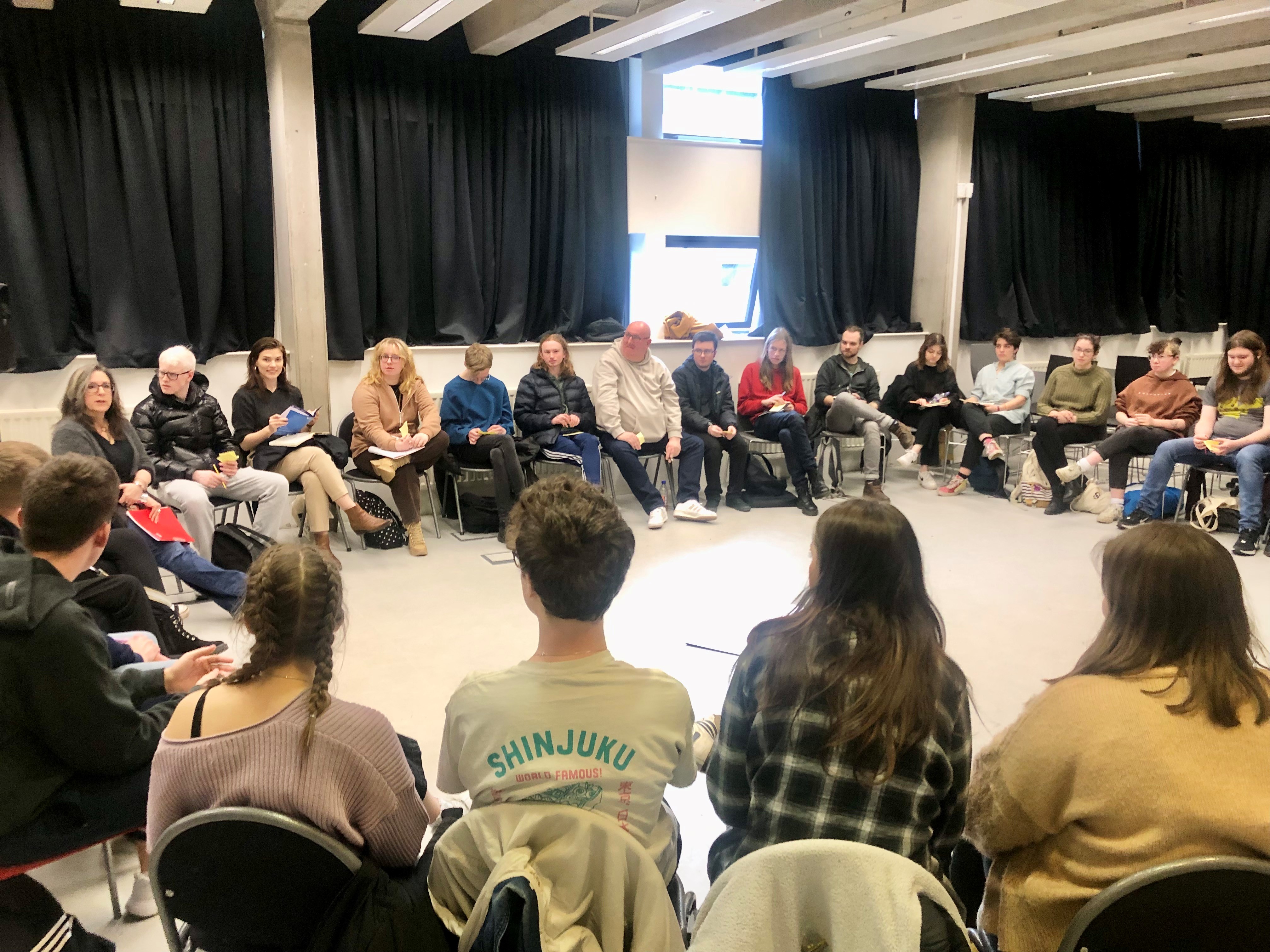 Today, we're celebrating our partners from industry, local businesses and beyond as part of #LoveScotlandsColleges week.
Edinburgh College students gained insight into what it takes to make it in the Creative Industries as the College hosted some of the country's top professionals at the Creative and Tech Futures Day at Granton Campus last week (Wednesday 8 February).
Formerly known as the Creative Industries Employability Day, the event was rebranded to relaunch the return of the event being held in-person after the previous two events took place online.
Students from across the College's Creative Industries courses attended the event where they had an opportunity to seek career advice from guest speakers from across the creative sector including experts in film and television, music, photography, fashion, computing, performing arts and more.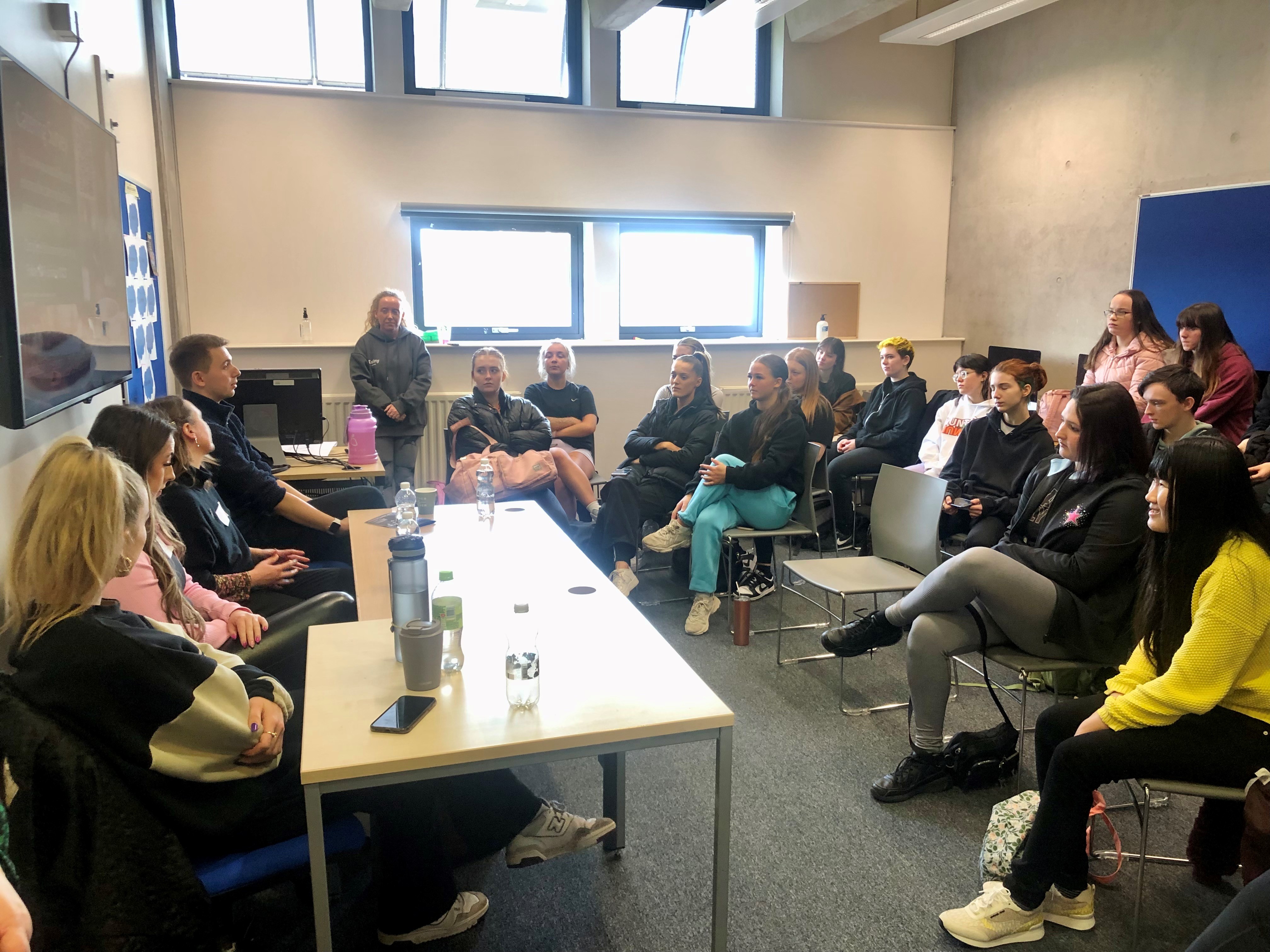 Around 450 students were inspired by talks delivered by 72 industry panellists who gave students their top tips on making the most of their talent, standing out in the industry, and building successful careers.
HND Television and Film student Peter Turner said: "The event was great, it was organised well and the delivery was really good. It was a great opportunity to hear from experts about their journeys into our industry and was really beneficial as we got to hear from people with real-life experience to see a bit further down the tunnel of how they got to where they are now."
Students heard from a wide-range of organisations including: The National Galleries of Scotland, 2i Testing, Baillie Gifford, Access to Industry, Leith Agency, East Lothian Council, Rivet Games, Young Enterprise Scotland, Dabster Productions, Business Gateway, Visual Arts Scotland, and more.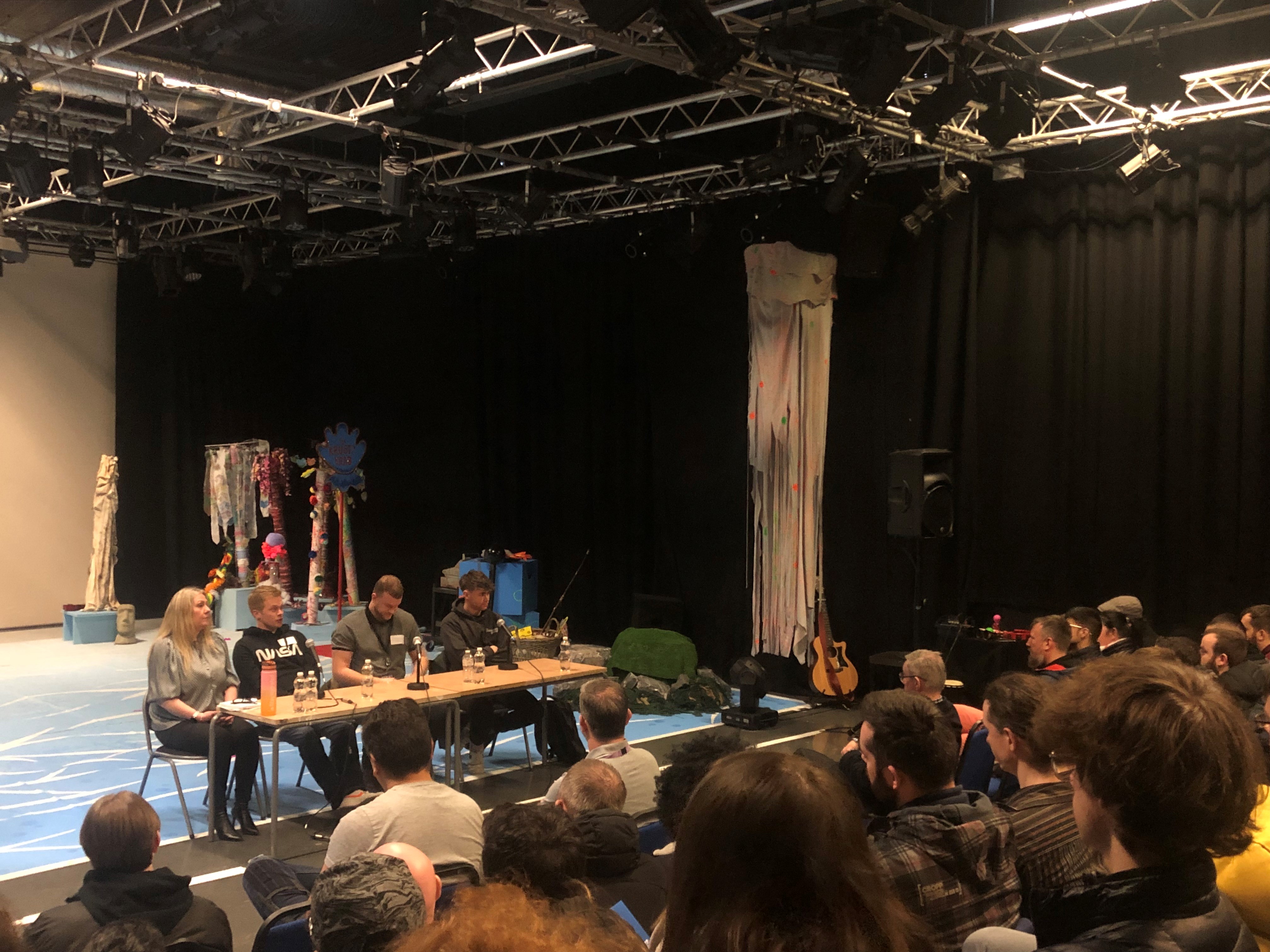 Siobhan Carroll of Collective said: "It was a great event and very well organised. I spoke at last year's online Creative Industries Employability Day event, but the in-person event this year was a great opportunity to speak to students about working within a visual arts organisation while also being able also catch up with professionals across the sector."
Centre Administrator for Creative Industries Andy Duncan said: "We were delighted to be back on campus this year for Futures Day. There was a real buzz around the event with so many students from different disciplines coming together in one place. It's also great to see connections being made between our guest speakers, as well as our staff, helping us to reaffirm our relationship with industry and open more opportunities for our students moving forwards."
Assistant Principal Curriculum Jakki Jeffery said: "Being able to have the event on campus again enabled us to show our new industry partners what great teaching spaces and resources we have, and allow them to see how industry ready our students are ahead of them actively recruiting from our student cohort, particularly within the tech sector."