24 March 2023
Morgane launches her own business after rediscovering her passion for design at College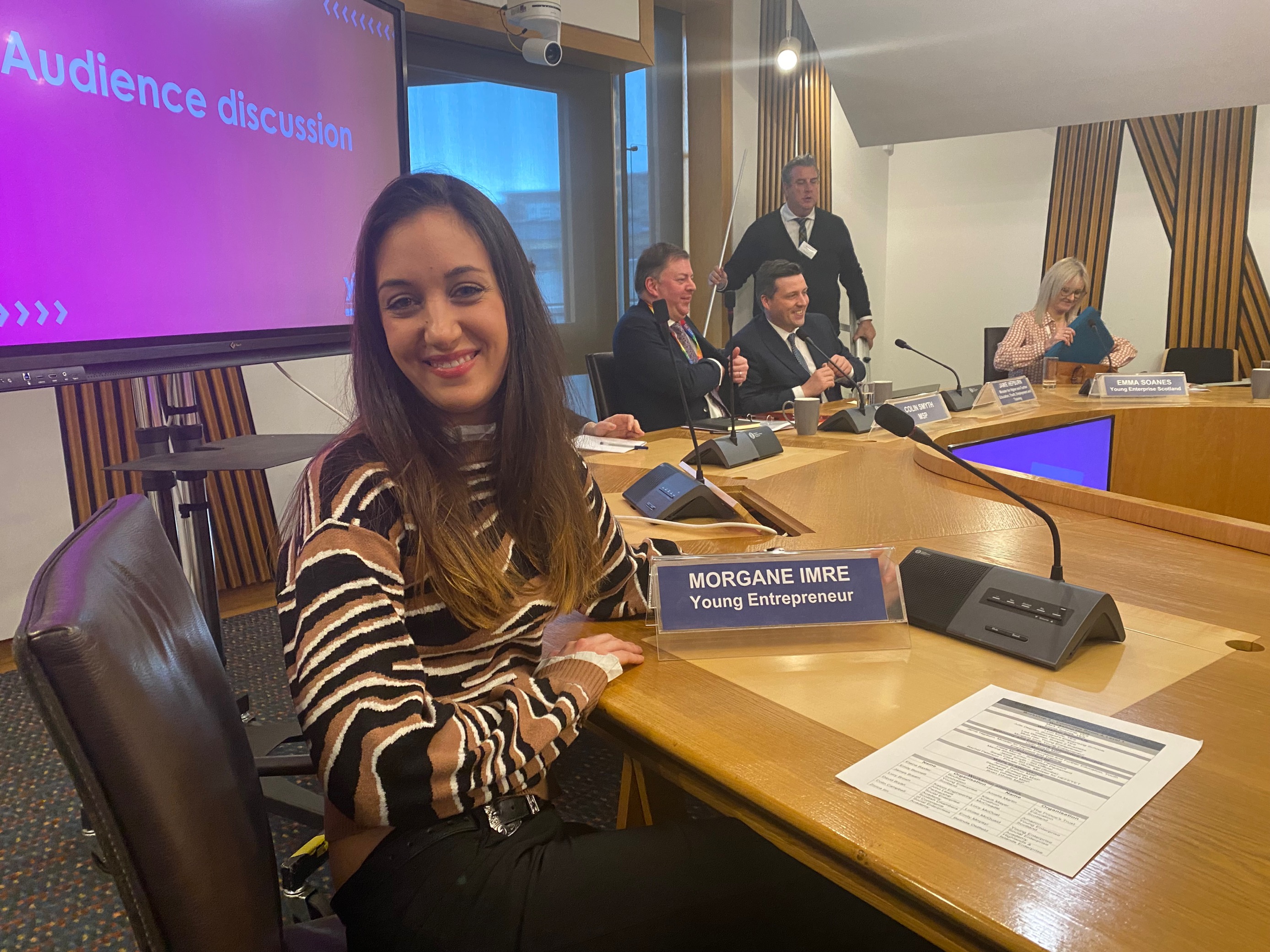 From launching her own business to being invited to speak at an event with the First Minister of Scotland, an Edinburgh College student has done it all after coming to College to rediscover her passion for design and creativity.
HND Textiles student Morgane Imre came to College to study a UAL Level 3 Fashion and Textiles course back in 2021, which was the first step on her way to rediscovering her passion for creativity, which has led her on to further study, launching her own business – Designs by Morgane – and being invited to speak at an event hosted by First Minister of Scotland Nicola Sturgeon.
Morgane initially studied Biology at university after leaving high school, but upon completion of her course, knew that it wasn't what she wanted to do for the rest of her life. Having always loved being creative, she wanted to try something new so decided to come to College to pursue her passion for design.
Morgane said: "I'm a bit of a weird case as after completing my degree during the pandemic, I knew I didn't want to have a career in biology. I done a bit of soul searching and came across this course at the College so decided to apply and it's been amazing."
While excelling in her studies at the College, Morgane was introduced to Bridge2Business by a friend and was encouraged to go along to a talk by Young Enterprise Scotland's Lisa Wardlaw about a ten-week programme they were launching which focussed on encouraging women into business.
Morgane said: "It was great to be part of #FemaleBoss, the programme really helped me develop my knowledge and skills around starting my own business. Over the course of the ten weeks there were loads of different sessions covering a range of topics from building your website to looking after your finances. I've always wanted to have my designs out there in the world and this programme has helped me do that."
Young Enterprise Scotland's Bridge2Business programme launched #FemaleBoss with the aim of helping to close the gender gap and support female students enrolled in colleges who aspire to starting their own business, by providing advice, funding and mentorship.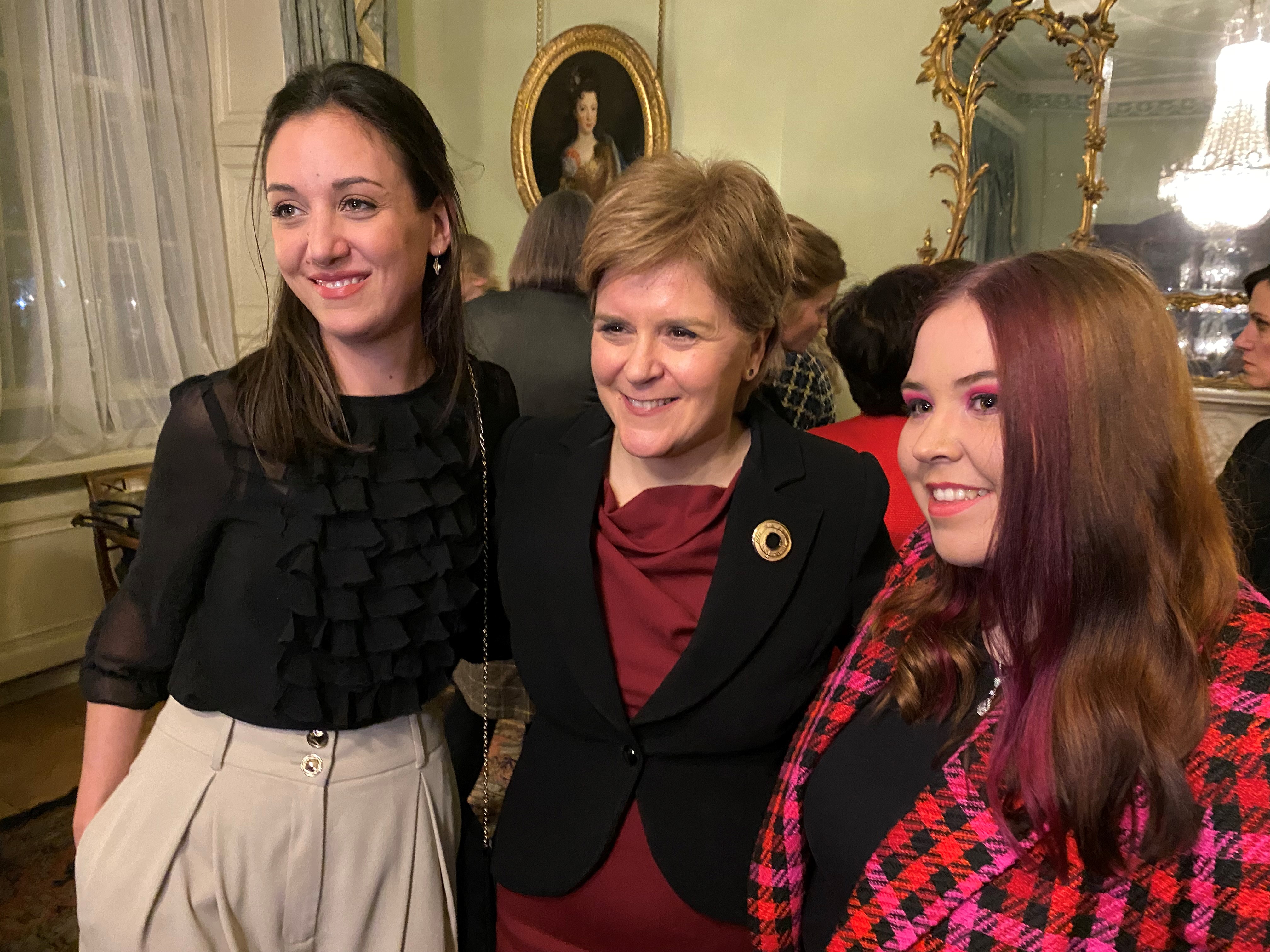 Such was the success of her experience, Morgane was asked to represent Young Enterprise Scotland, alongside West Lothian College student Tori-Leigh Adams, at a private reception at Bute House with First Minister Nicola Sturgeon.
Morgane was also invited to join Young Enterprise Scotland as one of their inspiring case studies at the Business in Parliament Conference in February, where she shared her story and the experience she had as part of the Birdge2Business programme.
Lisa Wardlaw, College Delivery Manager at Young Enterprise Scotland said: "Taking part in our #FemaleBoss initiative, is not just about starting up in business, it's about generating new opportunities for our young people.
"By taking part in our initiative, Morgane and Tori-Leigh have played their small part in helping shape the future of women led businesses, by sharing their experiences. The future is bright, and we cannot wait to continue watching them both, along with our other students we work with grow in confidence and flourish, through opportunities like this."
You can find out more about Design's by Morgane on her website and Instagram page.