27 July 2023
Move to Scotland helps Rebekka start new career journey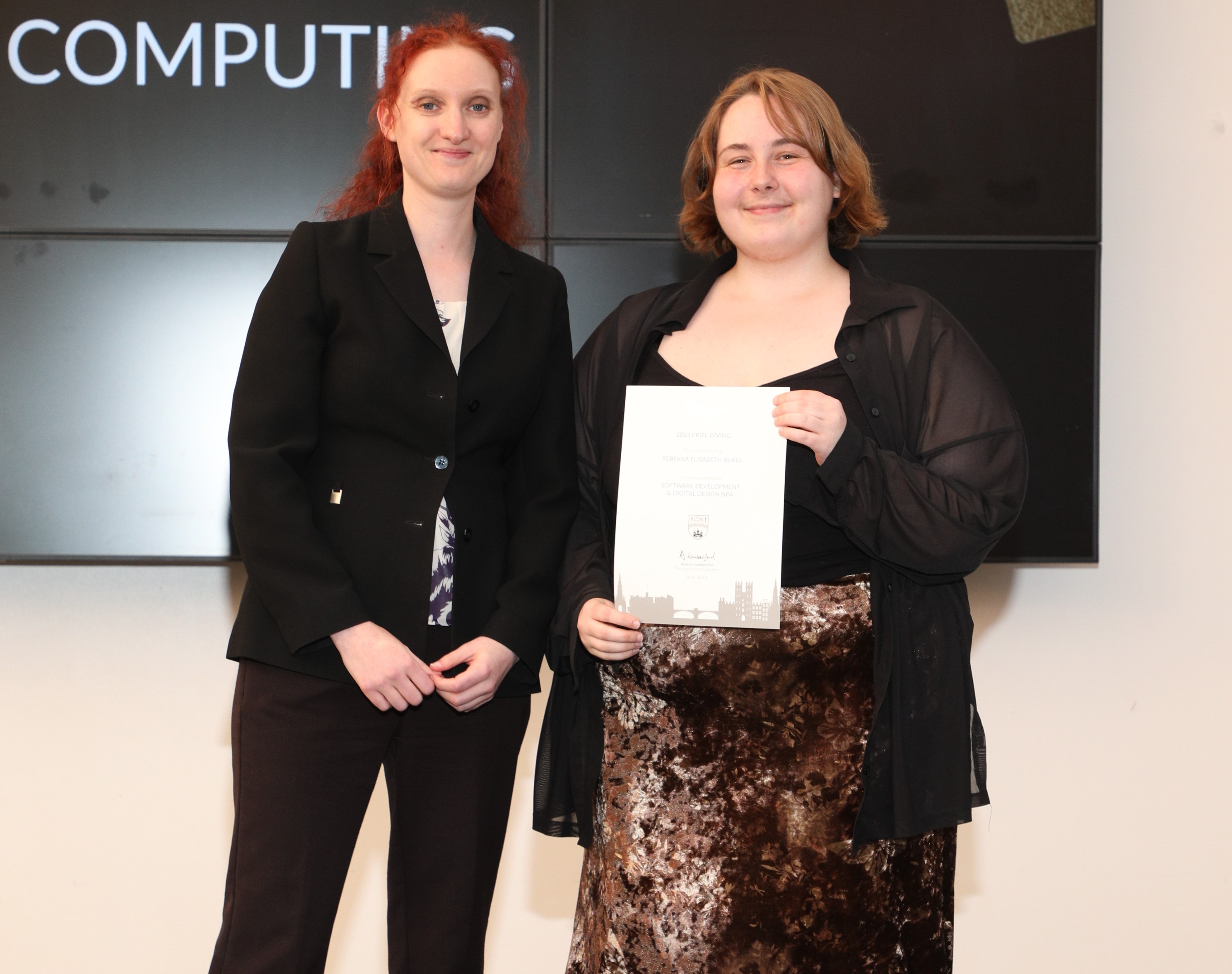 24-year-old Rebekka Burgi moved to Edinburgh from Switzerland in July 2022 to take the first steps towards a career in tech and hasn't looked back since.
Rebekka chose to relocate to Edinburgh having seen what the city has to offer, as well as having the opportunity to enrol on Edinburgh College's NPA Software Development and Digital Design course – which has proved to be the perfect place to start her desired career journey.
Since the move to Scotland, Rebekka has embraced the challenge of living and studying abroad, and after a successful first year, was recently named a double prize winner at the College's annual Prize Giving ceremony - collecting the International Student of the Year and Software Development and Digital Design Student of the Year prizes.
We caught up with Rebekka to talk about College life so far and aspirations for the future.
"I've really enjoyed my Edinburgh and Edinburgh College experience so far. Moving so far from home was always going to be a challenge but I have been very lucky and have had a great experience.
"I have felt welcomed in Edinburgh from the start as the people are so friendly, welcoming and helpful – it's such a nice and open environment.
"And this really continued at College – in my classes we all work well together and help each other out. Everyone has their own strengths and we all contribute to group activities. It's definitely the best class I have been a part of.
"In terms of the course itself, it has been fantastic. It has given me a wide variety of learning as we have worked on things including coding and animation. The course has been a great starting point and it has really helped me narrow down what I want to do in the future."
Continuing in education is very much in Rebekka's future. An HNC in Software Development at the College is the next step on the journey which Rebekka hopes leads to completing a degree at university.