30 June 2023
Nicola beats off competition from across the UK to win Dermalogica's lecturer of the year award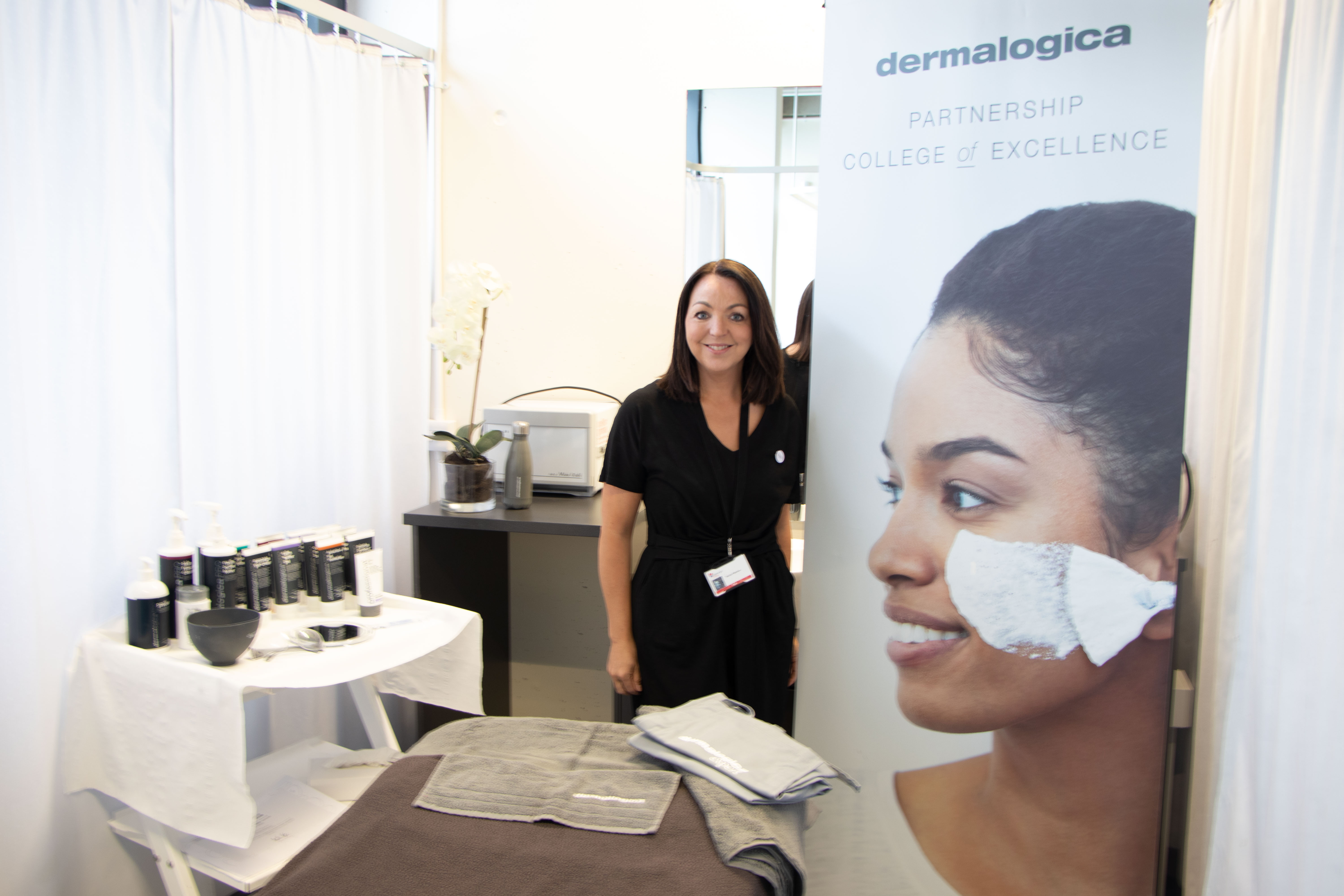 Edinburgh College Beauty lecturer Nicola Paterson has beat off competition from a group of colleges across the UK to win a national industry award.
Nicola won professional skincare brand Dermalogica's Lecturer Appreciation Award for 2023, beating competition from a host of the professional brand's associated colleges from across the UK, after being nominated for the award by one of her beauty classes.
Nicola won the award in recognition of her 'unwavering support and continued commitment to her students' education' and only found out she had been put forward when a representative from the organisation got in touch to say that she had won.
Nicola said: "I've been shortlisted for this award two times before but have never won it, so it's really lovely to win it this year after being nominated by my students and the Dermalogica partnership team."
"I've been at the College for 22 years and we've been partnered with Dermalogica for a number of years now which really helps provide our students across all levels with the best learning experience as it enhances their knowledge of the brand and develops their skills using the best skincare products. Working on the student Aspire Award programme over the past few years has enriched the learning of our students going out to industry."
"Dermalogica is such a fantastic brand and have been very supportive throughout the partnership programme, with representatives coming in to speak to our students during our annual career fair and by sponsoring two student of the year awards that we give our to students each year."   
Nicola has been asked to be an ambassador for the College Partnership Programme to encourage other educators from across the country to join the partnership with Dermalogica. All lecturers in the department participate in Dermalogica's staff training programme and Nicola Worked her way up to an 'Expert' level using the brand's products and techniques through their online learning platform in 2020.
One of Nicola's students commented: Nicola went above and beyond to help us out this year, to calm us down in moments of high stress, give us words of encouragement and to keep the class moral up throughout some challenging times – thank you Nicola!"
To further celebrate her achievements, Dermalogica have also presented Nicola with a hamper full of goodies that include some of the brand's latest beauty and skincare products.
Edinburgh College Hair and Beauty head of school Frances Bain said: "I am so proud of Nicola's achievements. She has flown the flag for Dermalogica at Edinburgh College over many years and at last she has been recognised for all the hard work she continually does to support our students.
"Not only has she worked her way to becoming Expert level, but she has encouraged our Beauty students to take part in the Aspire Award programme enhancing their learning experience and employability opportunities. It's a proud day for the department – well done Nicola."