08 July 2022
Nora Senior appointed as Chair of Edinburgh College Board of Management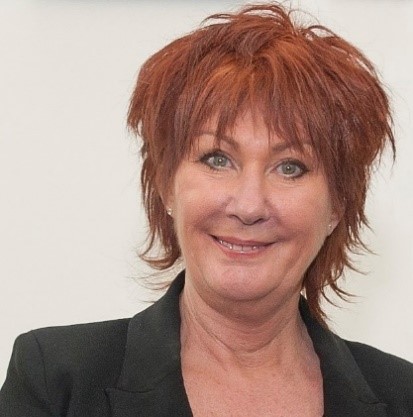 The Scottish Government has appointed Nora Senior CBE as the new Chair of the Edinburgh College Board of Management.
Over the course of a 30-year career in industry, Nora has held several senior leadership positions, latterly as Group Executive Chair of global communications and government relations consultancy, Weber Shandwick, and previously with Saatchi and Saatchi. A former Businesswoman of the Year, Nora holds extensive experience at non-exec board level in both public and private sector organisations, having been Chair of the Scottish Government's independent Enterprise and Skills Board and as President of British Chambers of Commerce.
She was honoured with a Commander of the Order of the British Empire (CBE) in the Queen's Birthday Honours List 2017 for services to UK businesses.
I am really excited to be taking on the role of Chair of Edinburgh College Board of Management and working with the Board and Audrey and the team to accelerate the focus, purpose and importance of the college within not only the education sector but as part of the wider innovation and business transformation landscape. I look forward to working with our staff and students to deliver an exceptional teaching and learning experience and placing the college at the heart of our community. My thanks go to Ann Landels for her strong guidance and contribution to the work of the college as Interim Chair.
Nora Senior CBE
Having had the privilege of working with Nora in her capacity as Chair of the Scottish Government's Enterprise and Skills Board I am both delighted and excited with her appointment as the new Chair of Edinburgh College, Scotland's Capital College. Nora's extensive leadership experience in industry and the public sector, alongside a deep understanding and passion for the role that colleges play in their local communities and wider regions will be invaluable as we strive to realise our full potential and ambitions.
Edinburgh College Principal and Chief Executive Audrey Cumberford
Nora takes over the position from Non-Executive Board Member (and Vice Chair) Ann Landels, who acted in an interim capacity for over two years.
I am delighted to welcome Nora as the new Regional Chair of the Edinburgh College Board. It has been my privilege to be Interim Chair of the Board since November 2019 and to lead the Board through the challenging times presented by Covid-19. It is a testament to the work of the Principal, the Executive Team and all our staff at Edinburgh College that we continued to deliver high quality education throughout that time. As we anticipate the resumption of a more normal College experience in the 2022/23 session, I am very much looking forward to supporting Nora in her new appointment as I resume my role as Vice Chair.
Edinburgh College Board of Management Vice Chair Ann Landels