20 June 2023
NPA Business with Information Technology student Sergio Gilardi highlights his pride as he picks up award at Prize Giving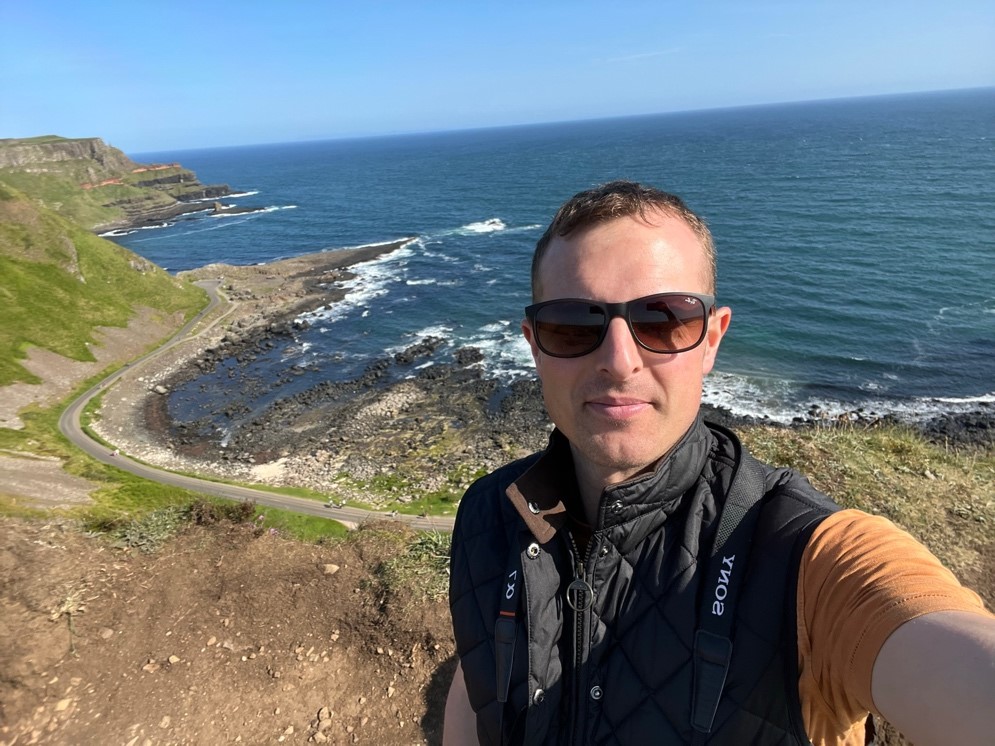 NPA Business with Information Technology student, Sergio Gilardi, says it's "exciting and rewarding" to have received the Business Student Level 6 Award at Edinburgh College's annual Prize Giving ceremony.
Still working as a full-time Duty Manager at The Witchery by the Castle, the Milan-bred, Edinburgh-based 45-year-old decided to push himself last year, and try studying at Edinburgh College, so that he could get an education and develop his skills whilst continuing to work his full-time job.
Sergio said: "When I first applied for the NPA Business Level 5 last year, I thought it would be only a six-month course, but soon I found myself comfortable studying and working full-time, so I decided to push forward, and now I will look at an HNC level. I am very proud of my achievement this year, and I am very excited for the future."
Choosing Edinburgh College because it is "well known for being an excellent place to get an education", Sergio feels his college experience has lived up to expectation.
Sergio said: "The learning method is good, and the technology is up to date, which makes studying more enjoyable and exciting. Also, the lecturers were attentive and professional. The communication with the college was accessible, and all the staff members were happy to help when I needed it.
Thank you to all lecturers for your help and support through this first year. It has been a pleasure to attend your classes."
Having pushed himself outside his comfort zone and had such a positive experience at college, Sergio now has plenty of advice for any students who are about to start their college course.
Sergio said: "Always attend classes, put passion into your work, and never give up. Be respectful towards other people. Get an education to create opportunities and improve society because the quality of your life depends on the quality of other people's life."
Finally, when asked to describe his College experience in three words, Sergio said: "Exciting. Educational. Enjoyable."