27 June 2023
Principal's Award winner Daniel is on track for railway career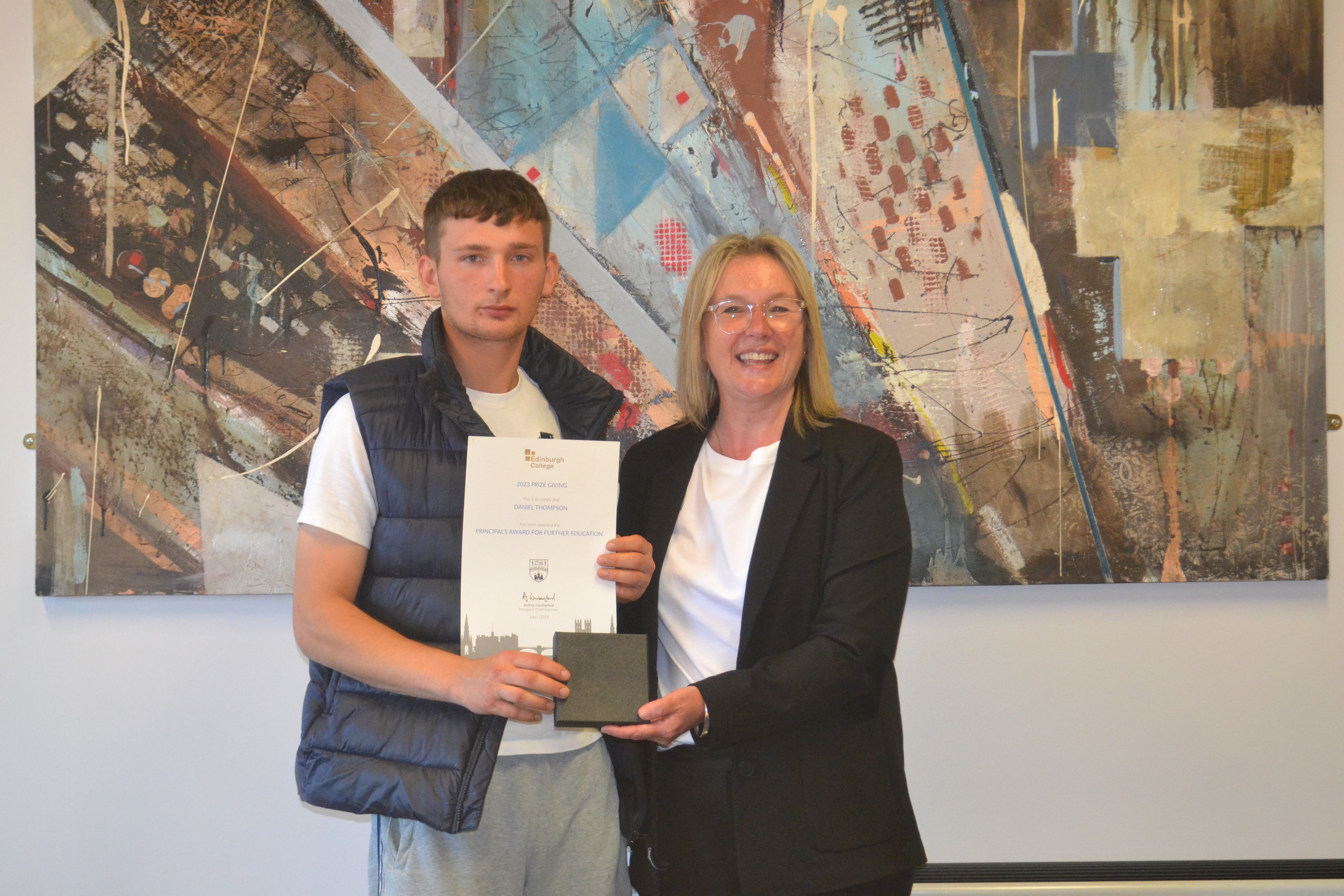 Twenty-year-old Daniel Thompson, from Musselburgh, came to College in 2019 whilst still at school, to study Entry to Construction in order to gain an insight into different trades to help decide his future career.
Once at college, Daniel soon found his path and embarked upon the City & Guilds Level 2 NVQ Certificate in Rail Engineering Maintenance course. Having completed the course, and after gaining employment through the College, Daniel is now working as a Railway Engineer.
When asked about his experience of studying at the College, Daniel said: "Studying at College opened up a lot of opportunities for me. The highlight has been meeting new people, achieving my goals and getting the qualifications I needed to start my career. I am working as a Railway Engineer on the railway and hoping to get more qualifications in the future to develop my career."
On receiving the award, Daniel thanked the lecturers and College staff who have supported him throughout, he said: "I would like to thank Tam for helping me through the course and enabling me to gain the skills and qualifications needed for the job. I'd also like to thank Lynne for her support in preparing me for job interviews and getting me ready for my career."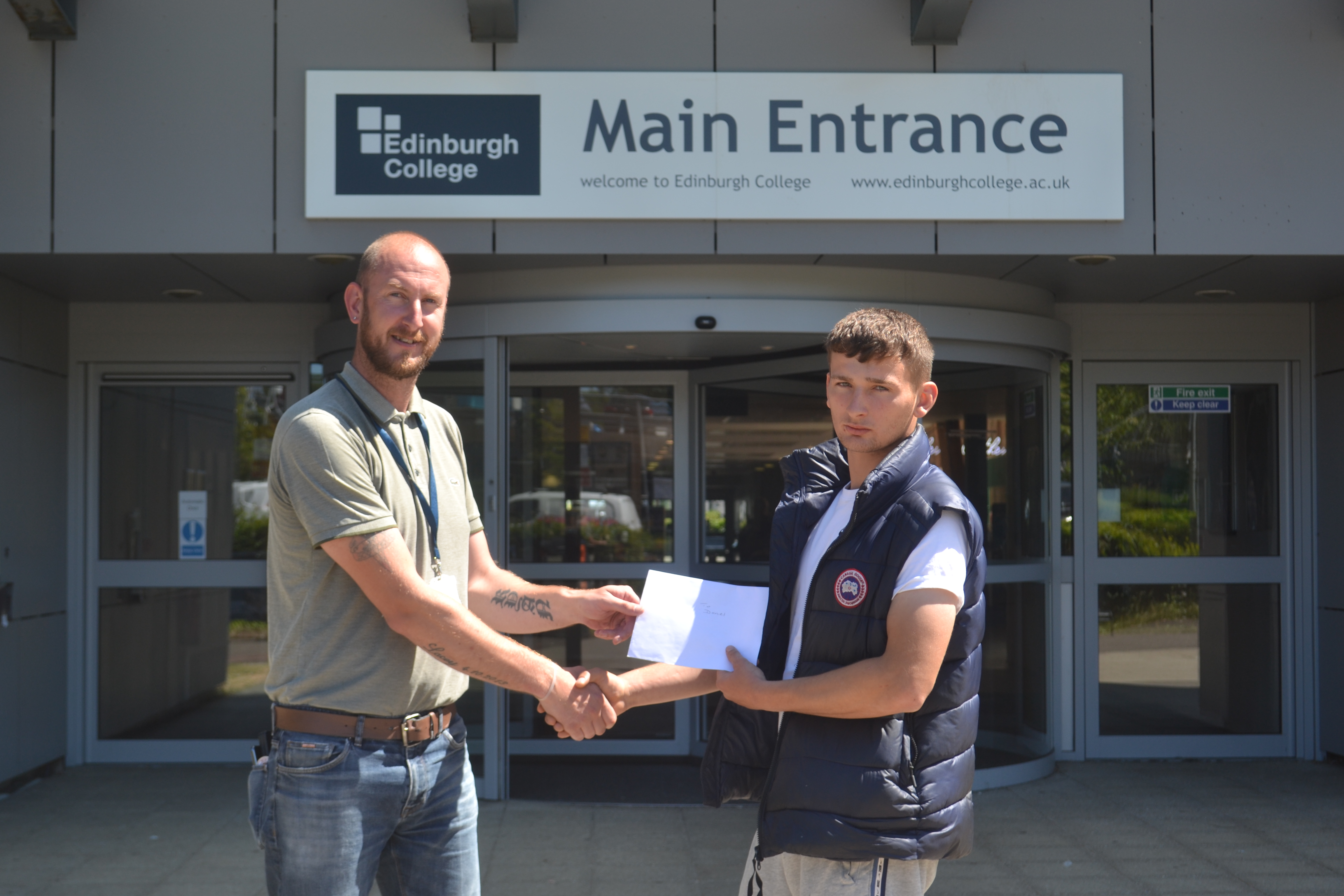 Daniel was awarded the Principal's Award for Further Education (FE) as part of the College's annual Prize Giving for the dedication he showed during his course and to recognise his achievements.
Edinburgh College Principal Audrey Cumberford said: "Daniel is a very deserving winner of this award which is testament to the effort he has put in during his time studying with us. He is the sole recipient of this accolade amongst a pool of fantastic FE students who have studied with us this year.
"It was an honour to present Daniel with his award and to speak to him about his time at College, from joining us whilst he was at school, through to this achievement. I wish Daniel all the best for his career in the Railway Industry and I hope to see him return to our College in the future as part of his lifelong learning plans."