24 January 2023
Professional Cookery student travels to India to compete in international cooking competition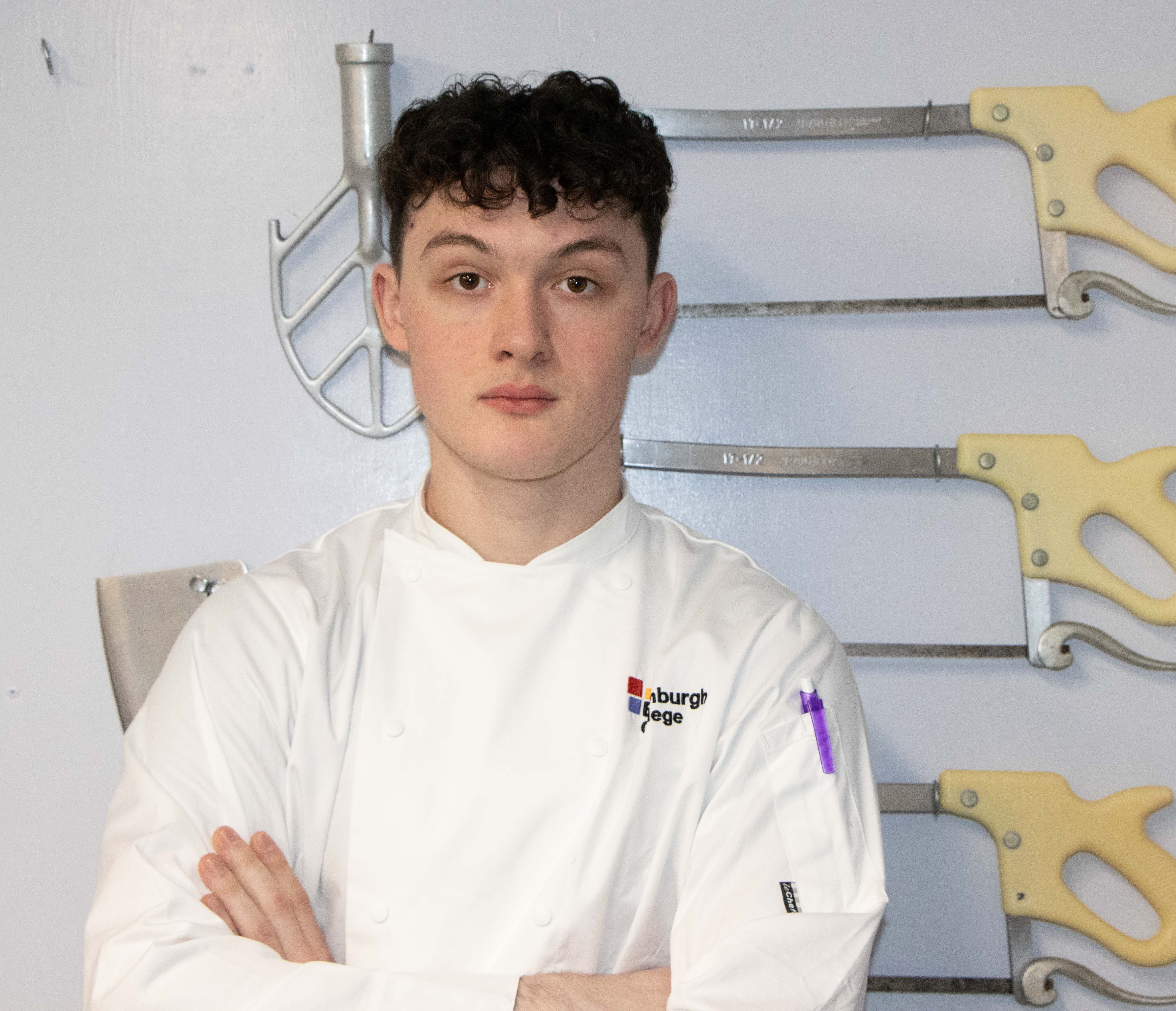 Professional Cookery student, John Michael Kochev, travels to India this Friday (27 January 2023) to compete in the Ninth Young Chef Olympiad- the world's biggest culinary student competition organised by India's largest hotel chain, the International Institute of Hotel Management.
From the 29 January to 4 February, John will compete against students from around 60 countries in two rounds of cooking, where he will undertake skills tests and showcase a series of dishes in an effort to become this year's Young Chef Olympiad gold, silver or bronze medalist.
In preparation, John has created, developed, and practiced several recipes which he will cook for a judging panel of over 30 of the world's best chefs, including a recipe that was inspired by the mix of cultures participating in the contest.
Feeling confident in his knife skills and the vegetarian recipe he has developed for the first round, John is looking forward to participating in the competition side of the hospitality industry for the first time, despite some initial nerves.
John said: "As a first competition, I am nervous about it. But whether I win or lose, it's about the experience. It's once in a lifetime so I want to try and enjoy it, even with all the pressure. If I fail, it's not the end of the world…But this is a massive opportunity so I'm going to give it my best shot."
Having studied at the College as part of a Schools College Partnership before continuing on to study Cookery, John was encouraged by his lecturer, Jack Evans, to enter the competition because of his enthusiasm, commitment and perseverance throughout his learning journey- three key qualities that are essential for rising to the challenge of this global competition.
Jack Evans, Lecturer in Hospitality and Professional Cookery, and John's mentor, said: "When initially interviewing John for the Professional Cookery course(s) I instantly noted his enthusiasm in wishing to learn to cook. When cooking he always wanted to taste and experiment with dishes from as many cultures as possible.
"Having cooked at the world culinary cup and other major competitions for my country, and now having a student doing it for his country, it's a teaching dream come true as not many will complete that cycle."
Jack will travel to India to support John during the Young Chef Olympiad, where he will also serve as his commis chef, fetching equipment and ingredients, and helping to clear down workstations throughout the competition.
The Young Chef Olympiad's Closing Awards Ceremony will take place on the evening of 4 February 2023 when all winners will be announced.