20 June 2023
Rayan Elmustafa wins Achievement Award for Community-based ESOL at Prize Giving 2023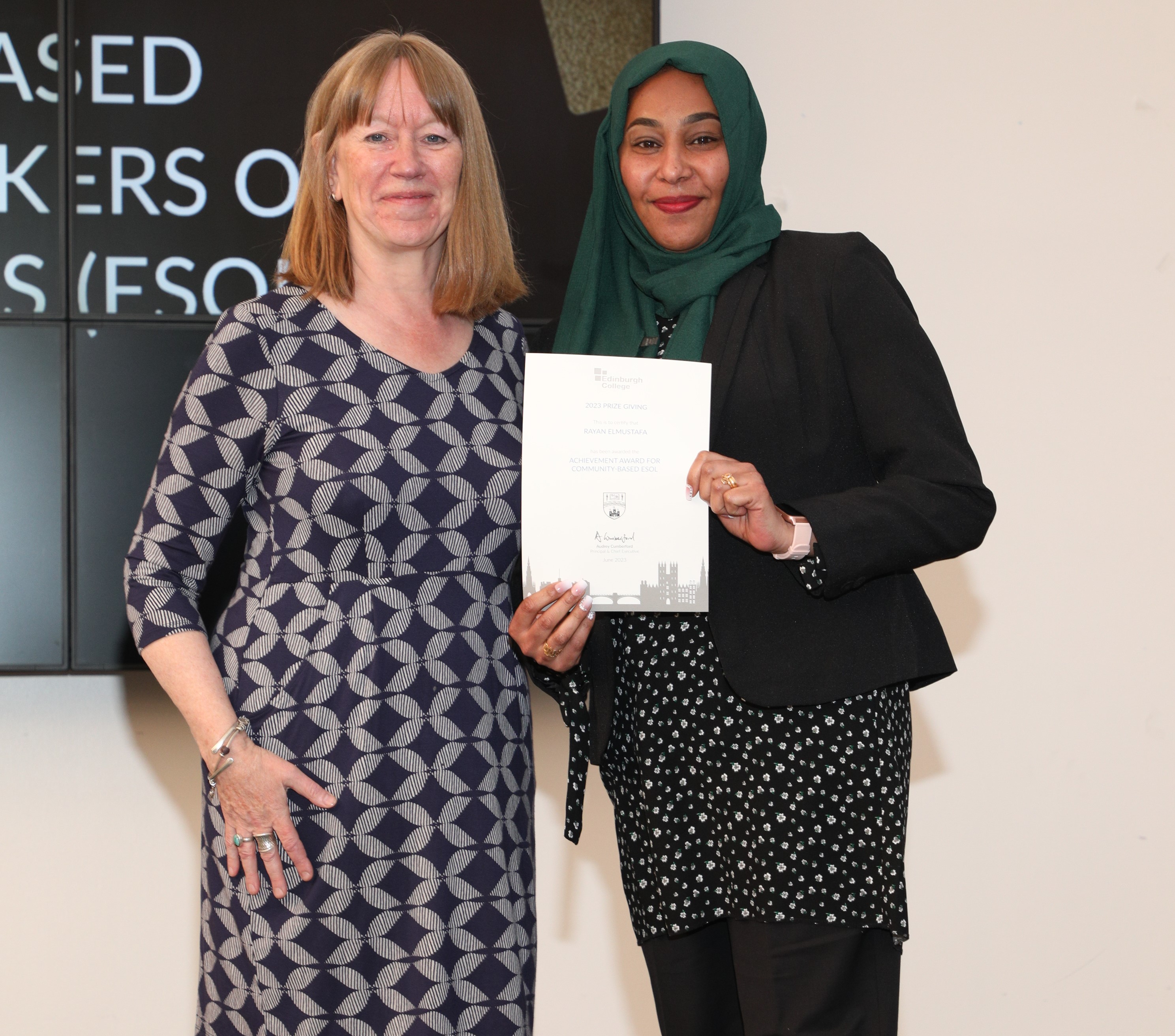 34-year-old Rayan Elmustafa has been awarded the Achievement Award for Community-based ESOL at Prize Giving 2023.
Originally from Sudan, Rayan came to Edinburgh College to develop her skills and begin the learning journey that will ultimately help her achieve her future career goals.
Rayan said: "Being recognised at Prize Giving makes me feel proud, happy and delighted.
Since I came here in 2015, I have been waiting seven months to start studies at Edinburgh College, and I chose Edinburgh College because I sensed the benefits in my husband, who stayed in it. I'm very proud of myself and all the skills and self-confidence that I learned during my studies.
My plan for the near future is to continue studying at the College (Introduction to pharmacy) and continue to University.
If I could give one piece of advice to a student, who wants to start studying at the College, I can say you have chosen the right place to start. You meet lots of nationalities because the college is full of different nationalities. For me and for all students who study at Edinburgh College, the College is the ladder that you climb to reach your goal.
Good luck to those that are about to start in this new journey and for those who are in the middle of it."