07 November 2023
Sam wins national award for championing diversity in tech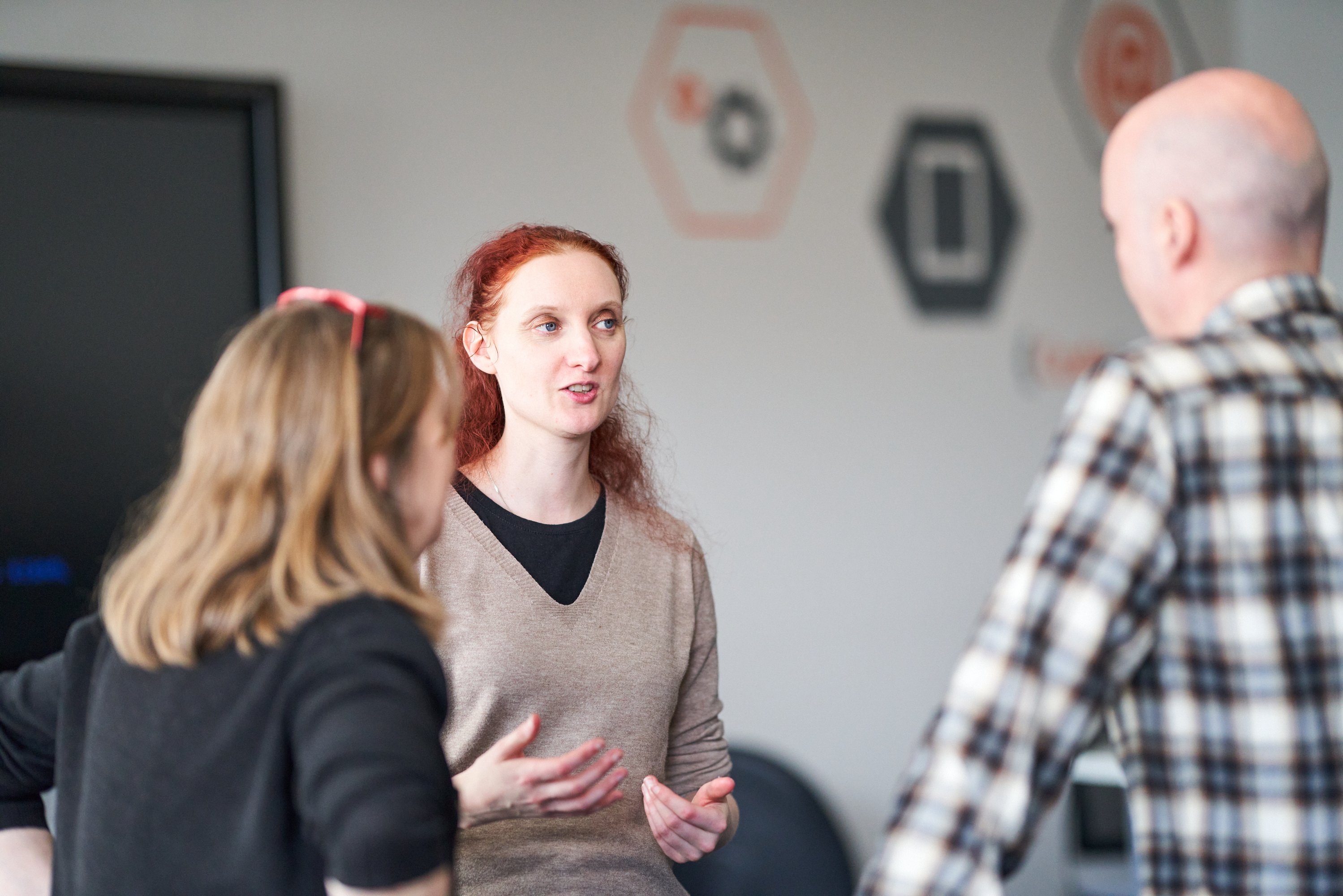 Edinburgh College Computing and Tech Head of School Sam Blyth has won a national award for her commitment to equality and diversity within the tech sector.
Sam, who has taught at the College since 2009, was named the winner of the Technology Champion in Education accolade at the Scotland Women in Technology Awards 2023 for driving a number of initiatives to encourage women and girls to consider a career in tech.
Sam has led and been involved in a number of college projects and partnerships with industry which achieved huge success.
One of Sam's achievements is the creation of the Codespace programme in collaboration with tech company, 2i Testing. Codespace is a unique bootcamp course that enables students and career changers from underrepresented backgrounds to build their software engineering skills and find routes into the tech industry, with the prospect of gaining employment directly after their studies. Over 400 students have now undertaken the introductory course and four cohorts of students have gone on to complete the bootcamp, with participants coming from all backgrounds and industries. Some students are now working in full-time roles following completion of Codespace.
Sam's inspiring work also goes beyond Edinburgh College initiatives. She actively participated in the ScotlandIS Digital Skills Partnership meetings, demonstrating her commitment to advocating for women and underrepresented groups in tech and dedication to driving a positive change in the field. Furthermore, she created, prepared and sourced funding for a "Digital Crime Scene Investigation (CSI)" project for school girls, where students were trained in several digital skills before solving a crime scenario through role play, sparking their interest in the field and providing them with practical experience in real-life tech applications. This project encouraged 21 pupils, 80% girls, from 14 to 17 years old, to engage with education in tech.
I am both proud and humbled to win this award. I am so passionate about computing and tech, and supporting people to pursue meaningful careers in the sector, and making sure that every person has access to tech education. To be shortlisted for this award alongside the other fantastic nominees was amazing, to win is very humbling and an honour My thanks go to all of those who nominated me and selected me as the winner.
Sam Blyth, Head of School: Computing and Tech
We are so proud of Sam. Sam is an incredible leader and educator who has driven our Computing and Tech courses for many years – making sure that we provide opportunities to all. Sam's partnership work with industry is outstanding, ensuring that our students leave college ready for the world of work. Congratulations, Sam.
Jakki Jeffery, Assistant Principal: Creative Industries