14 March 2023
Sarah soars to new heights with three job offers from major airlines
Twenty-one-year-old Sarah Hamilton, who recently completed a course in Cabin Crew and Airport Operations, has received an exceptional three job offers from three major airlines - Ryanair, Jet2 and Virgin Atlantic - since leaving College.
Despite being faced with a variety of different interview formats during these applications, including online interviews and assessment days, Sarah felt well-prepared for each thanks to a class she took in CV and interview preparation as part of her course.
Sarah said: "It's a quick course but you learn so much. Even just having that simple knowledge of the basics going into interviews for the airline helped me. You know what to expect. The lecturers prepare you for your interviews, how to dress and everything. It's just a wee stepping stone into that industry."
As well as gaining this practical knowledge, the former student, who's previous travel and tourism studies at another college were cut short due to the Covid-19 pandemic, found her studies at Edinburgh College also reignited her passion for travel and desire to succeed within the industry.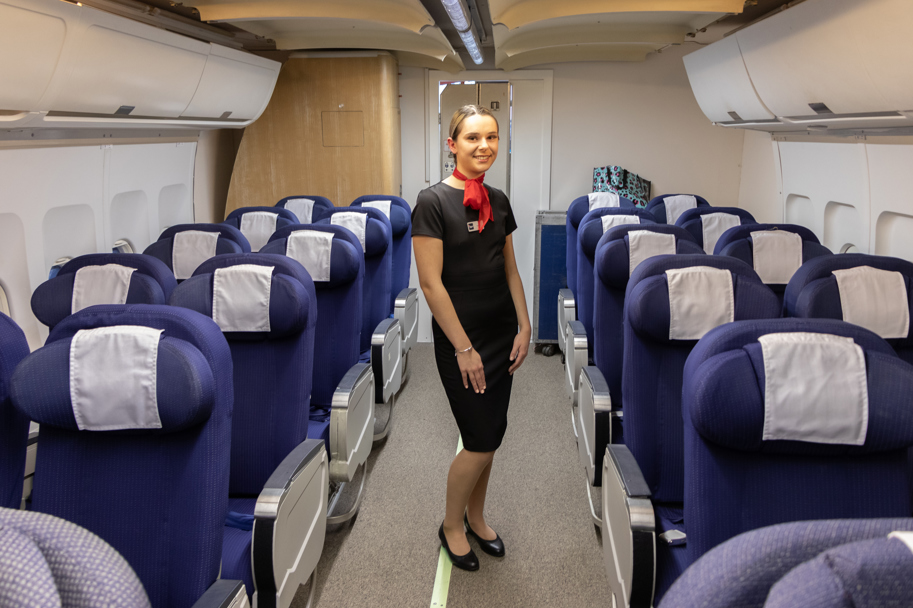 Jenny Mulholland, Lecturer in Travel and Tourism, said: "Sarah was our star student of the term. She always worked really hard at everything, went above and beyond with all her coursework and just showed real passion for wanting to work in the industry.
"It's really apparent by all the offers from all the different airlines that this is the job for her. I don't think we've ever had anyone get so many offers from so many different airlines."
Although she has the pick of the bunch, Sarah has already secured her dream job at Virgin Atlantic, where she pictures herself being long-term and plans to work her way up to a senior position.
Nicki Laing, Lecturer in Travel and Tourism, said: "It's so good to see her come with a dream and work hard to then be realising that dream. It's a job that every day is completely different, and I think Sarah is going to have an absolute ball. She's going to thrive and I think she'll move up the ranks quite quickly."
Sarah is not the only Cabin Crew student who has managed to break into the travel industry since leaving College however, as every student in Sarah's class who applied for jobs within the industry upon completion of the course were successful.
With the dedicated support of their lecturers, the students not only got a real sense of what it is like to work in the travel industry, but also grew in confidence, which Sarah demonstrates played a big role in preparing them for the working world.
Sarah said: "I still keep in contact with Nicki and Jenny, and Rachel (Sarah's lecturer) as well. It's like a wee family. I loved going into College. I was there every single day. They bring the best out of you and bring you out of your shell. I just can't thank them enough because definitely without them I would not have made it to where I am."