25 May 2023
SWAP students prove there are many paths to higher education as they get into top Scottish universities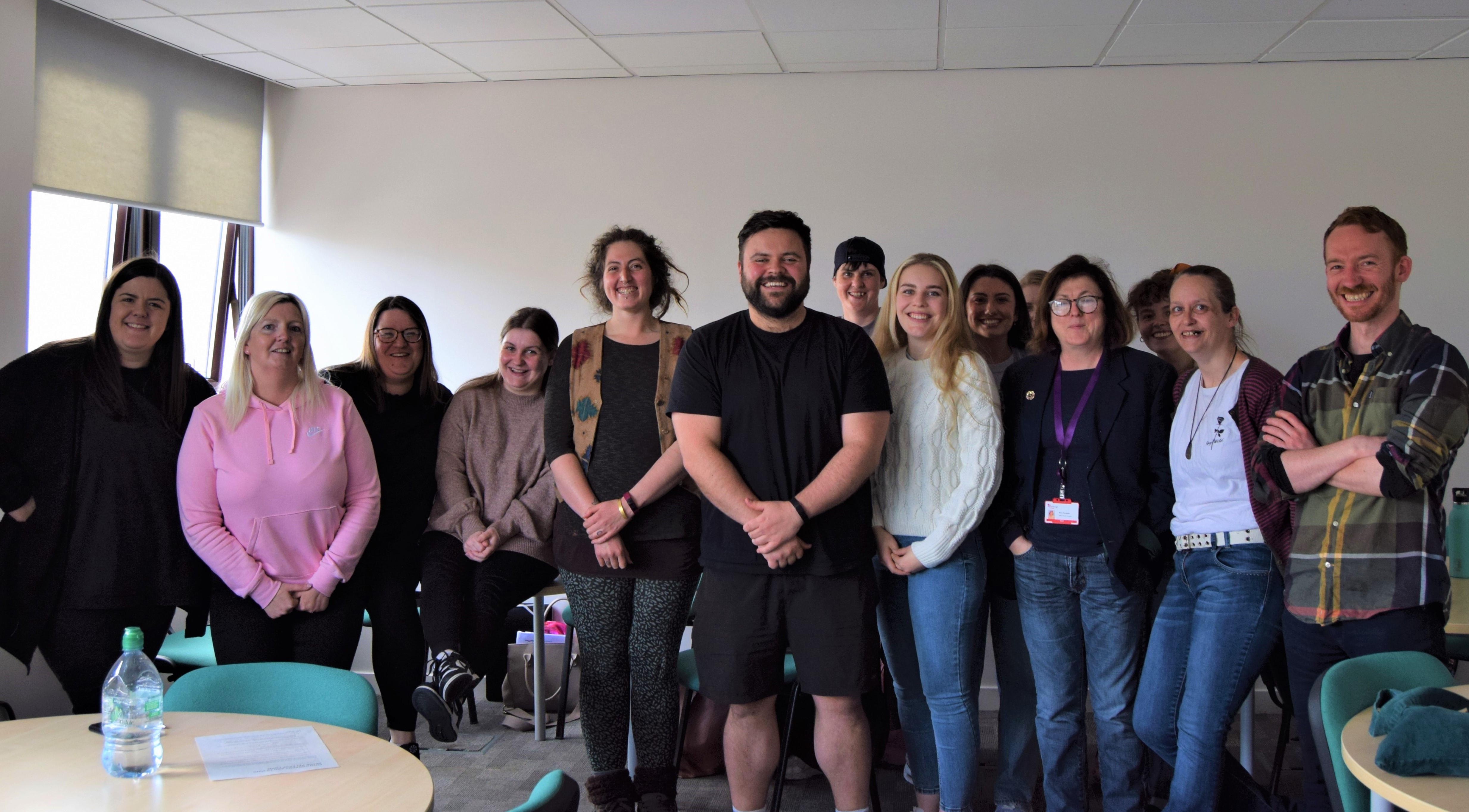 Students on Edinburgh College's Scottish Wider Access Programmes (SWAP) to Arts, Humanities, Social Sciences and Primary Education have proven there are many routes to higher education – while all of the students in the class received offers, three of them are now preparing to start their degrees at top Scottish university: The University of St Andrews.
With the financial support of Wardlaw Scholarships, which are awarded to academically gifted students, Stuart McGregor, Gemma Fyfe and Stuart McAlpine will begin their degrees in St Andrews this September, studying English and Philosophy, Ancient History and Archaeology, and International Relations.
On getting into the Ancient History and Archaeology course, Gemma Fyfe, said: "Before college I couldn't have pictured even going to St Andrews, but SWAP gave me the tools to go for it, to be a good applicant, and now I've got in."
SWAP is specifically designed to provide those who have few or no formal qualifications, and who have been out of full-time education for at least three years, with an alternative route into higher education, by helping them develop the skills and confidence needed for entry into either university or HNC programmes.
Many students from the Access to Arts, Humanities, Social Sciences and Primary Education course, and the Access to Nursing course, are now headed for degrees at the University of Edinburgh, Queen Margaret University and Edinburgh Napier University.
Accepted onto a broad range of courses including Sociology, Theology, Primary Education, Politics, History, Psychology, Social Anthropology, English, Law, Child Nursing and Adult Nursing, the diversity of the SWAP programme not only gave these students the space to determine a realistic vision for their future, but also allowed them to find the right course for them, which ultimately led to the majority of these students getting multiple offers from universities across the country.
Clare Dalgity said: "SWAP is really a steppingstone, it's a second chance to go to uni. I really wouldn't have been able to do it without SWAP."
Yet, for many of the students, SWAP was so much more than the subject they were studying as it helped them to believe in themselves and get past the self-doubt that had been holding them back.
My SWAP year was really empowering. I had lots of beliefs about myself from not doing well in school. SWAP really helped me get past these beliefs. It's really a way of proving to yourself that you can do it.
Zoe Smith, SWAP Access to Arts, Humanities, Social Sciences and Primary Education student
Meanwhile, the flexibility of the course ensured that each student could effectively balance their studies with their external responsibilities, such as part-time jobs, childcare and caring responsibilities.
Chelsea Cathro said: "I wanted to go to uni but didn't know if I could juggle education and family, so I came to the College to do the SWAP course to find out if childcare and education jelled together, and it does.
"Even when I was having a tough week, I'd come in and chat with my classmates and that would remind me how exciting it was to be doing the course. That's the beauty of SWAP. You get to meet lots of different people, from lots of different age brackets, and you all have a similar goal."
Mary Burgess, course tutor for SWAP Arts, Humanities, Social Sciences, and lecturer in English, said: "I am so incredibly proud of every single one of this diverse group of students. They have all come through major academic and life challenges this year, and have made it through with grace and hard work. I know that their careers at university and beyond will be stellar.
"SWAP changes lives; this time last year they were applying to Edinburgh College and attending interviews, not sure what would happen or how they would do. This September, they'll all begin their degrees. For anyone out there who is thinking about re-entering education with a view to getting to university but maybe feeling a bit nervous, or that it's 'too late' - apply today! SWAP will properly prepare you to hit the ground running as an undergraduate."