30 November 2022
WorldSkills UK National Finals round-up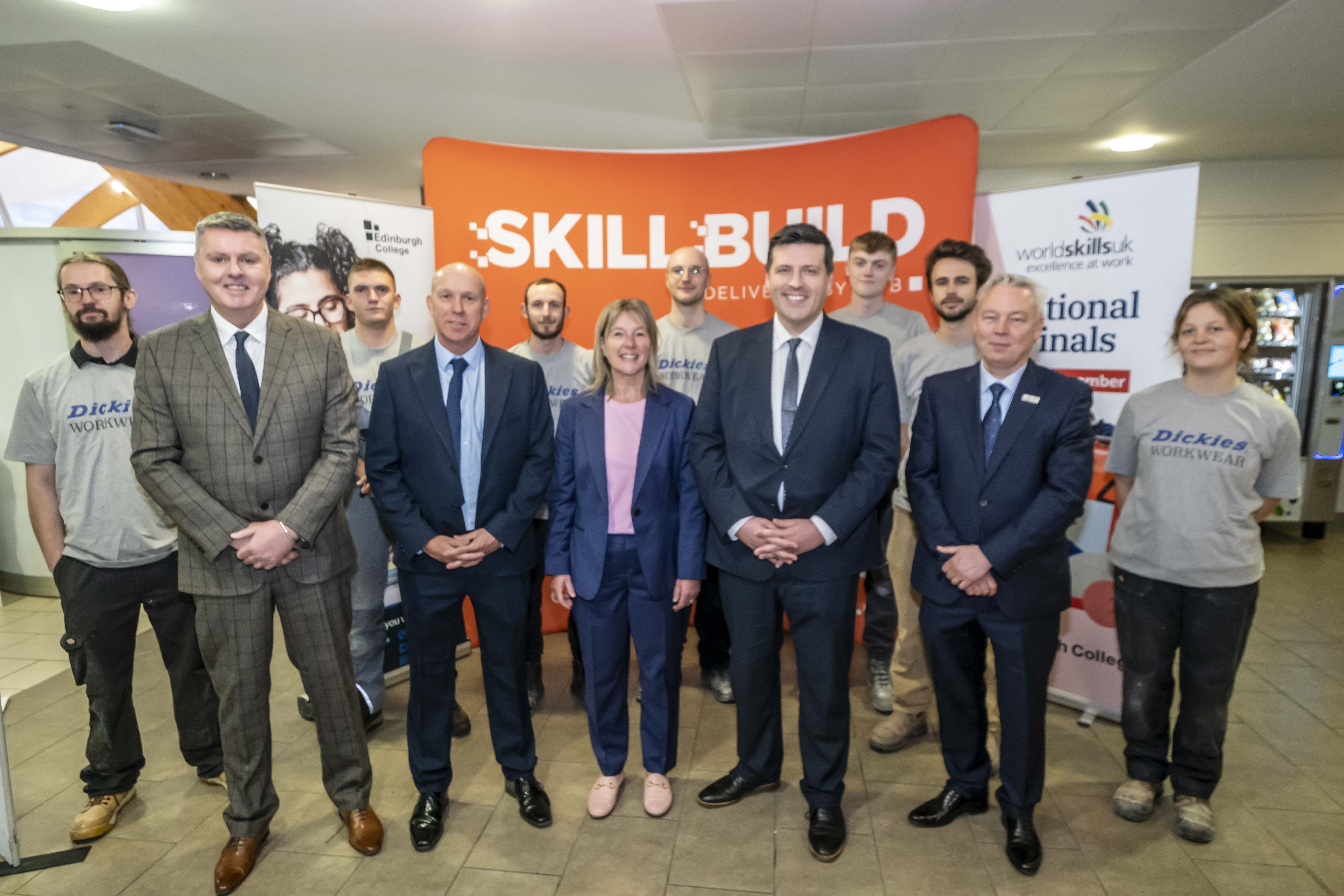 The College was proud to host WorldSkills UK National Construction Finals at our Granton Campus in November.
The event saw the more than 80 finalists competing in construction disciplines including: Bricklaying, Carpentry, Furniture and Cabinet Making, Joinery, Landscaping, Painting and Decorating, Plastering, Plastering and Drywall Systems, Roofing and Tiling, Stonemasonry, and Wall and Floor Tiling.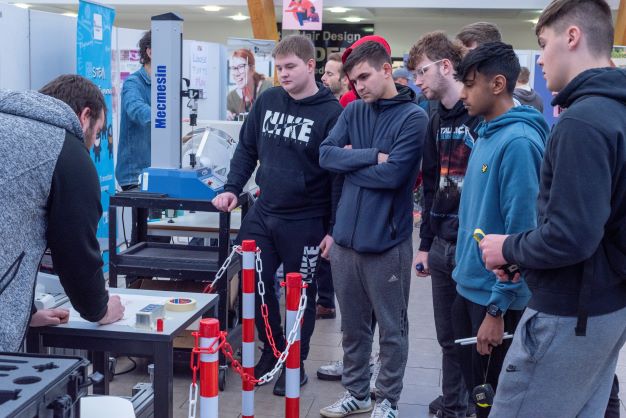 As well as hosting the competitions, the College put on an interactive visitor experience area which included exhibitions and activities from some of our curriculum teams and external construction companies. 535 school pupils and students attended the visitor experience area over two days.
In addition, a number of guests toured the competitions and visitor experience areas throughout the week. Guests included Jamie Hepburn MSP (Scottish Government Minister for Higher and Further Education, Youth Employment and Training); The Kenyan High Commissioner, Mr Manoah Esipisu, who was accompanied by Ms Sylvia Musyoka, Trade Attaché and Mr Willie Weru, Education Attaché; Edinburgh Chamber of Commerce; Members of the Edinburgh College Board of Management as well as partners from across the wider college sector and construction industry.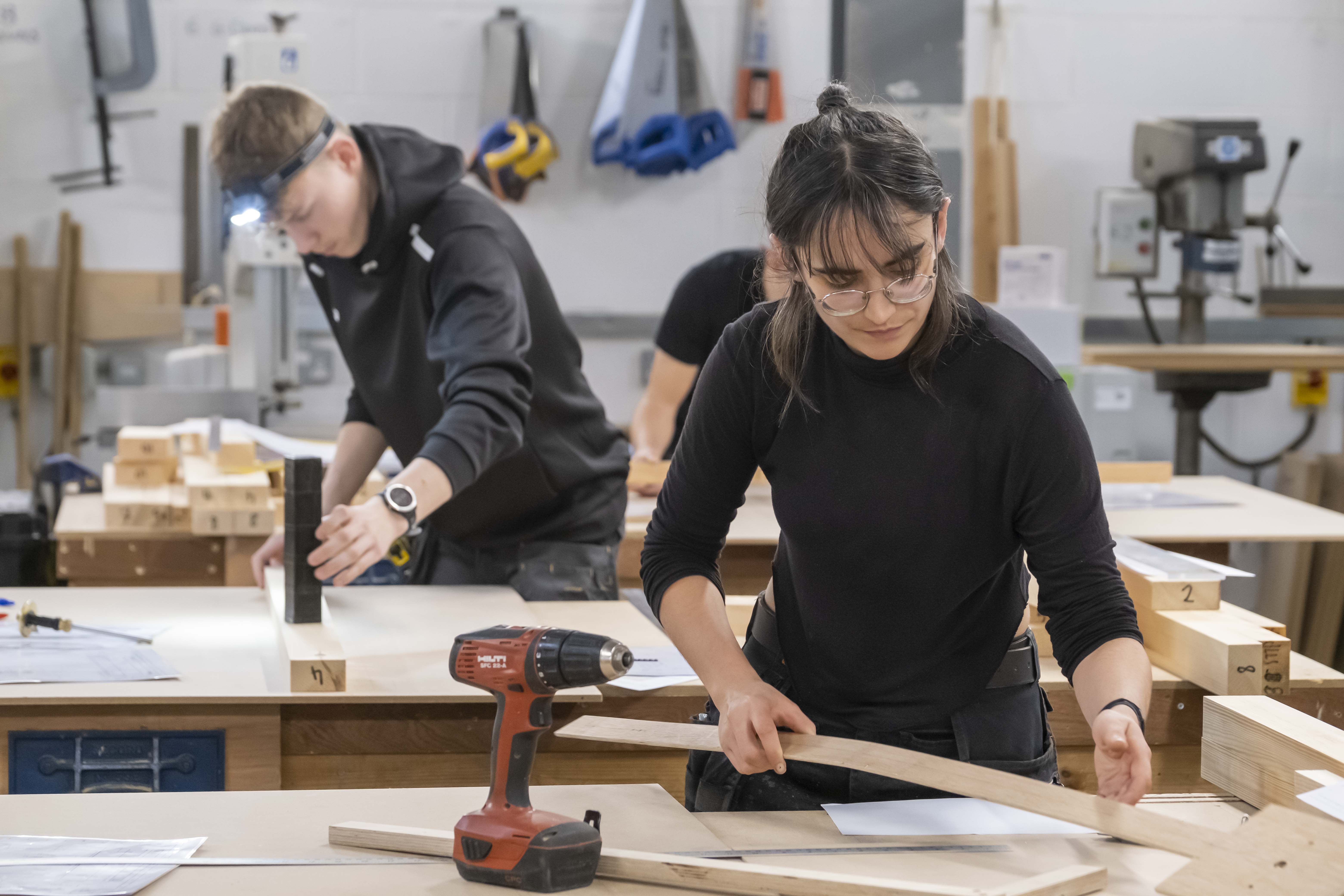 It has been a privilege for us to host the WorldSkills UK National Finals with SkillBuild and to welcome so many people from colleges and training providers across the UK to our Granton Campus. We have seen an incredibly high standard of skills performance from all competitors, which will be of inspiration to the many young people we had through our doors to spectate. We hope this has opened many eyes to careers in the construction sector, and indeed to the benefits of competing in skills events such as these. Congratulations to all the winners and medallists, and our thanks to all who have made this a fantastic experience for our college.
Principal Audrey Cumberford
It was a pleasure to visit Edinburgh College's Granton Campus for an enlightening, informative and enjoyable event. It was also great to meet the staff involved in the National Finals, which provides young people opportunities to enhance their career prospects. It is tremendous that the very best students, apprentices and young professionals are competing in a host of disciplines. I know that Scotland's colleges are rightly proud of their students for their hard work, commitment and talent, which has paid off in terms of their progression in the competition. I wish all the finalists the very best of luck and sincerely hope they are successful in making the UK squad for Lyon next year.
Jamie Hepburn, Scottish Government Minister for Higher and Further Education, Youth Employment and Training