15 June 2020
Elliot Named Plastering Apprentice of the Year
Elliot Ruthven has been named Plastering Apprentice of the Year at Prize Giving 2020. We asked Elliot some quick-fire questions about his Edinburgh College experience.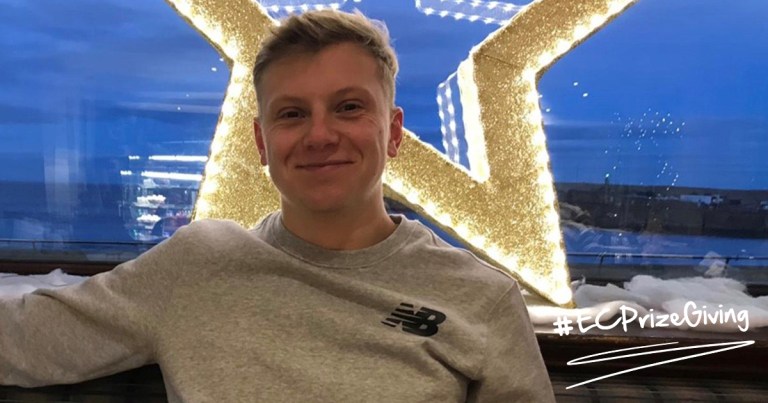 How old are you and where are you from?
I'm 24 and form St. Boswells in the Scottish Borders.
How do you feel about being recognised at Prize Giving?
I feel proud of the achievement.
What has been the best thing so far about studying at Edinburgh College? Any highlights?
Doing the SkillBuild competition in Glasgow last year, and it's always great to make new friends.
Have you faced any challenges, either before starting or during your studies? How did you overcome them?
There are a few skills in plastering and cornice work that take a slight touch, but after being able to practice on the job and at college I became more proficient.
If you could give one piece of advice to a student starting at the college now, what would it be?
Be confident and don't be afraid to try new skills and experiences.
What are your plans for the future? Are you going on to further study after college or into employment? What is your end goal?
I'm currently in employment as an apprentice, hopefully after I have passed I will be able to have my own business at some point.
Do you have any messages for the lecturers?
Keep up the good work and thanks for all the help.
Describe your Edinburgh College experience in three words.
Learning while fun.