08 October 2019
Photography and Gavin Click at Edinburgh College
Thirty-six-year-old Gavin Smart has already had a fascinating and well-travelled working life, but his most recent success shows a real desire to continue learning and developing within the Creative Industries.
Originally from Glasgow, Gavin studied to be a Classical and Jazz Musician in London before crossing the channel to live and work in Paris as an artisan baker for a number of years.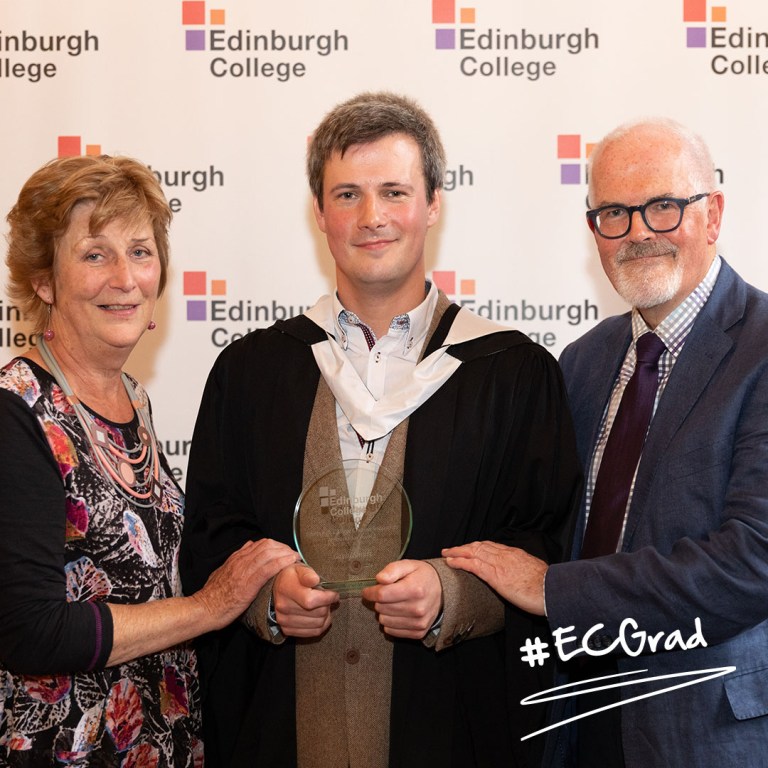 Fast forward, and after four years of training at Sighthill Campus, Gavin has graduated from Edinburgh College with a BA in Professional Photography and has been presented with the College's Creative Industries Ambassador Award.
Gavin said: "The photography programme at Edinburgh College has been a fantastic part of my creative development, and has really helped to set me up for lots of exciting professional opportunities that are coming soon."
Gavin's commitment and natural talent hasn't just caught the eye of his lecturers. During his final year he earned a number of national and international awards including:
Commercial Photographer of the Year 2019 by the British Institute of Professional Photography (BIPP)
New Talent of the Year Award 2019 by the Moscow International Fotography Awards (MIFA) with a $2000 prize and an exhibition in Moscow.
Two awards at the European Professional Photographer of the Year Awards 2019 in the Professional Fine Art category.
Awarded the Committee Award 2019 by the BIPP Scottish Region.
Finalist in the Association of Photographers Student Awards 2019 in the People category.
Internationally recognised by One Eyeland Fine Art Photography Awards 2019, with finalist and a bronze award.
Despite all these successes, Gavin's Edinburgh College highlight was being asked to capture the Royal Bank of Scotland's national billboard campaign for the Royal Highland Show in 2018, based upon a previous College project on independent dairy farming and cheese production in Scotland.
As has been the case for Gavin through much of his career, he's now on the move again having been recently offered a very exciting opportunity to shoot for the Royal Opera House in Covent Garden, London, for the next six months.
Good luck, Gavin!