17 June 2020
Sam Wins Academic Excellence Award for Engineering at Prize Giving
Twenty-one-year-old Sam Young came to Edinburgh College to engineer a new career path after previously working in Construction. He has now been awarded the Academic Excellence Award for Engineering in recognition of all his hard work in term 2019/20.
We caught up with the NC Engineering Systems student to find out more about his College experience and plans for the future.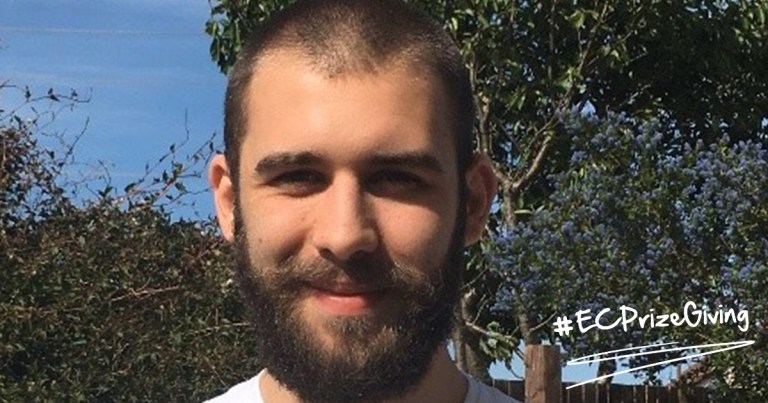 "I was very surprised to hear about winning this award and I'm extremely happy that my hard work and determination has paid off.
Previously I worked in renovation and construction before deciding to come to study at Edinburgh College so I could get the qualifications and experience that would help me pursue a career in Engineering.
The biggest highlight of studying at college has been meeting all the new people and having them become close friends that are there when I need them to be. This applies to both the students and lecturers at the College that make the environment so engaging and enjoyable to be part of.
The biggest challenge I've had to face is my Dyslexia, but thanks to the support provided by the College it has made it easier to overcome.
If I could give one piece of advice it would be to surround yourself with people that have the same motivation as you to succeed, so you can help push each other throughout your studies.
My initial plan going forward is to go on to do an HNC in Engineering Systems at the College but ultimately my aim is to go onto an Engineering apprenticeship at Leonardo. I'd like to thank all the lecturers that I've had the pleasure of meeting through my previous and current studies for pushing me to do my best and achieve everything I have. I hope that I'll have the pleasure of continuing with them through the rest of my time at Edinburgh College."