07 March 2022
Scottish Apprenticeship Week 2022 – Mark Mccole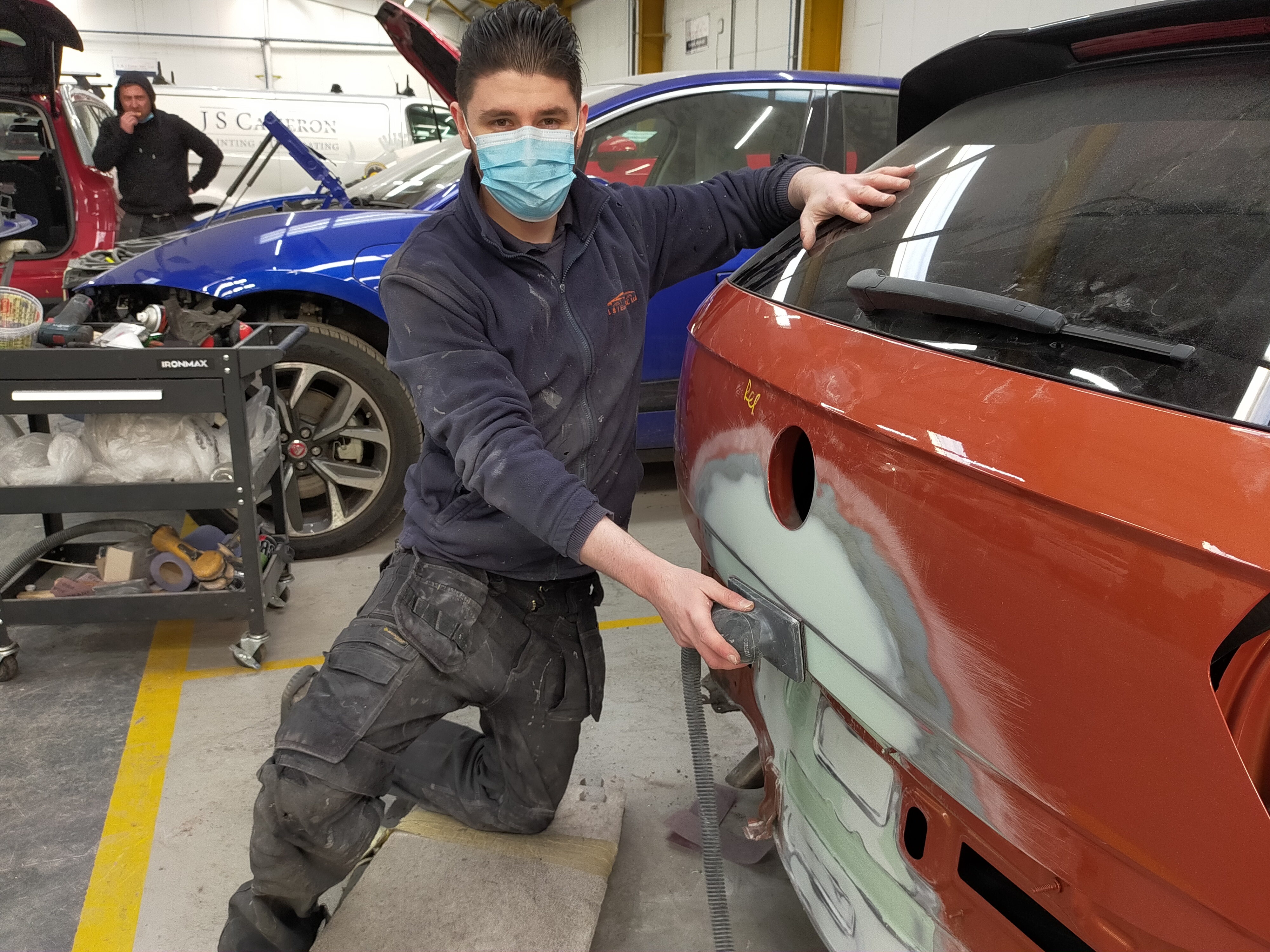 We caught up with final year apprentice Mark McCole as he approaches the end of his training, two years after we last spoke to him about his experience on the programme.
What made you decide to take an apprenticeship with L&I Eaton and Edinburgh College?
After working with antique furniture for six years, I decided I wanted a career change. I always wanted to learn a trade and after two years at college I got the great opportunity to learn in a body shop as an apprentice with L&I Eaton. 
What have you enjoyed the most about your apprenticeship?
I've enjoyed progressing and honing my skills day by day. Every day is different and I enjoy the variety of cars I have been able to work on each day.
How was the blend of college and working life? Did that suit you?
What has been your favourite car to work on?
I recently did a small job on an Audi R8 which was amazing!
What's your plans now you have qualified?
I just plan on growing and being the best I can be at the job I love doing.