02 December 2020
How Edinburgh College Supported Its Local Community
Staff and students at Edinburgh College have pulled together since the beginning of the Covid-19 pandemic to support the local community, helping donate vital PPE to the NHS and providing meals for those in need, among other acts of kindness.
We burst with pride at how our community has adapted to new ways of learning and working, and how we've pulled together to support each other during these unprecedented times. Let's take a look back at how we supported our community. 
College students and staff act of kindness supports St Abbs Lifeboat donations
The independent lifeboat at St Abbs, which depends on donations from the community, visitors and other partners, sadly had its long-term donation box stolen earlier in the year. Upon hearing this news, students and staff from the College's Engineering team replaced the donation box with something much more durable and as thief-proof as possible.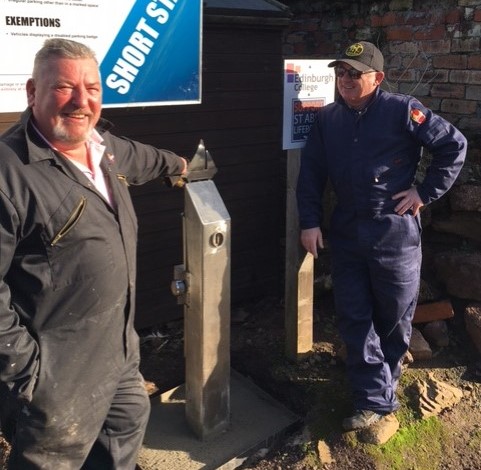 College helps to feed vulnerable people during COVID-19 lockdown
Lecturers and chefs from the College's Professional Cookery and Hospitality team teamed up with Empty Kitchens, Full Hearts to provide meals for vulnerable people across the capital.
Lecturers prepared meals at the College's Eh15 Restaurant in partnership with the local initiative to support those across Edinburgh who couldn't make a trip to the shops themselves or are unable to cook hot meals every day.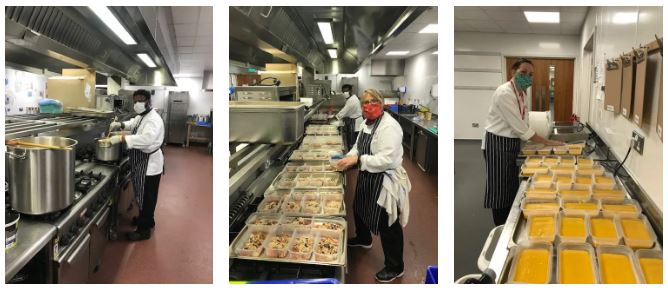 Liz helps create scrubs for the NHS
Performing Arts lecturer Liz McCafferty helped created handmade scrubs with charitable group For the Love of Scrubs Scotland which were then delivered directly to the NHS to be used by nurses working across Edinburgh.
Donating our PPE equipment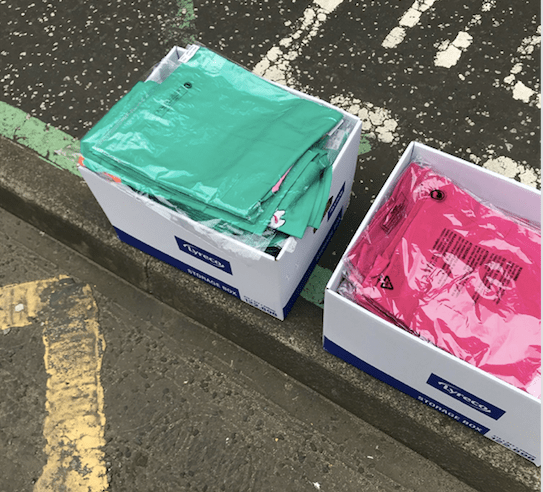 Many of the College's vocational courses require students to wear PPE when undertaking practical tasks, during campus closures this equipment is no longer required and so the College contacted colleagues at NHS Lothian to see how our stock could help to protect our key workers. The below equipment was donated to NHS Lothian and The Queen's Medical Research Institute:
Over 1,500 protective face masks
Over 3,700 disposable gloves
Over 1,000 disposable aprons
Over 850 medical wipes
Two boxes of surgical scrubs
Three rolls of disposable paper bed covers
50 self-seal sterilisation pouches
Theatre Costume students make homemade face coverings
Our Theatre Costume students used their creative talents to make homemade face masks to donate to members of the community to help prevent the spread of coronavirus. The masks were used to help protect members of the community when they went out for their daily form of exercise or are buying essential food.
Donating sanitary products to Edinburgh's foodbanks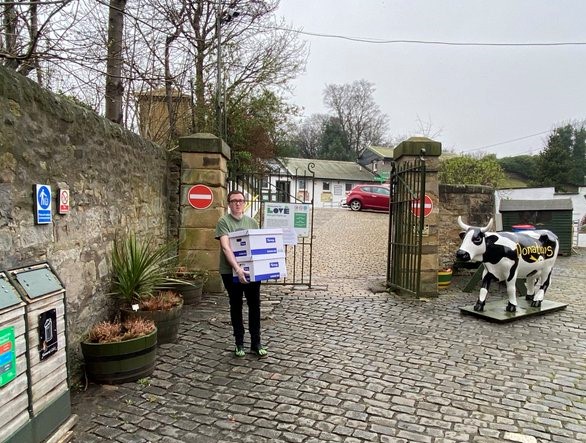 With the help of Edinburgh College Students' Association (ECSA), Estates Services Manager Dave Keen donated the College's stock of sanitary products to local food banks and charities across the city. The products were delivered to: Edinburgh City Mission; The Trussell Trust North West Foodbank; The Trussell Trust Dalkeith Foodbank and Church; Shakti Women's Aid and Love Gorgie Farm.
Waterfront Nursery caring for children of key workers
Nursery Manager Vicki Shiels and our Granton Waterfront team took care of the children of key workers while they were helping to keep us safe and well during the coronavirus lockdown. They've also been posting Storytime videos on the Nursery's Facebook Page for children at home to enjoy.