14 January 2020
Age Is No Barrier to Learning – 84-Year-Old Tom Still Has Spark for Studying
An eighty-four-year-old railway volunteer has shown it's never too late to learn as he recently completed Edinburgh College's IET Requirements for Electrical Installations course.
Tom Spence, who spent his working life in the electricity supply industry, retired in his seventies and now volunteers on the Aln Valley Railway in Northumberland.
The railway is a heritage attraction and an educational resource which links Alnmouth to attractions in nearby Alnwick. The project is managed by the Aln Valley Railway Trust and relies on the contributions of all volunteers to keep it running.
Tom's role on the railway involves responsibility for the electrical installations on the railway, for which he must be certain are to the highest standards to ensure safety of visitors and the volunteers that work on the line.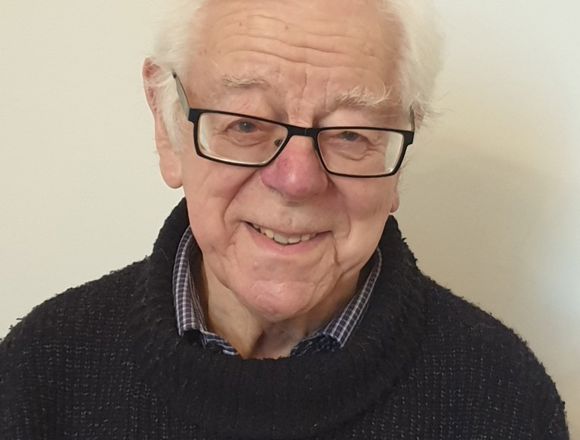 "I came to Edinburgh College because I needed to keep-up-to-date with workplace training which allows me to work on the railway. The course has equipped me with what I needed to comply with new regulations and to keep abreast of the latest developments. I found the course really invaluable and I thought our lecturer was excellent – evidenced by the fact that we all passed the exam."
Tom, graduated from the University of Edinburgh in 1957, and worked for South of Scotland Electricity Board and the CEGB, and also Parsons Peebles for many years.
More details on the Aln Railway project can be found here.