31 March 2021
Amy Competes to Be Scottish Chefs Young Chef of the Year
Edinburgh College Professional Cookery student Amy French is among eight competitors competing to be named Scottish Chefs Young Chef of the Year – with a cook-off taking place next month.
Amy, who currently studies SVQ Level 6 Professional Cookery, was named as a finalist after impressing judges with a menu she created which incorporates skills and dishes learned during her College studies.
Amy, who is 19-years-old, will compete in a two-and-half hour event where she will deliver four servings of her three-course menu, in competition with seven other junior chefs from across Scotland.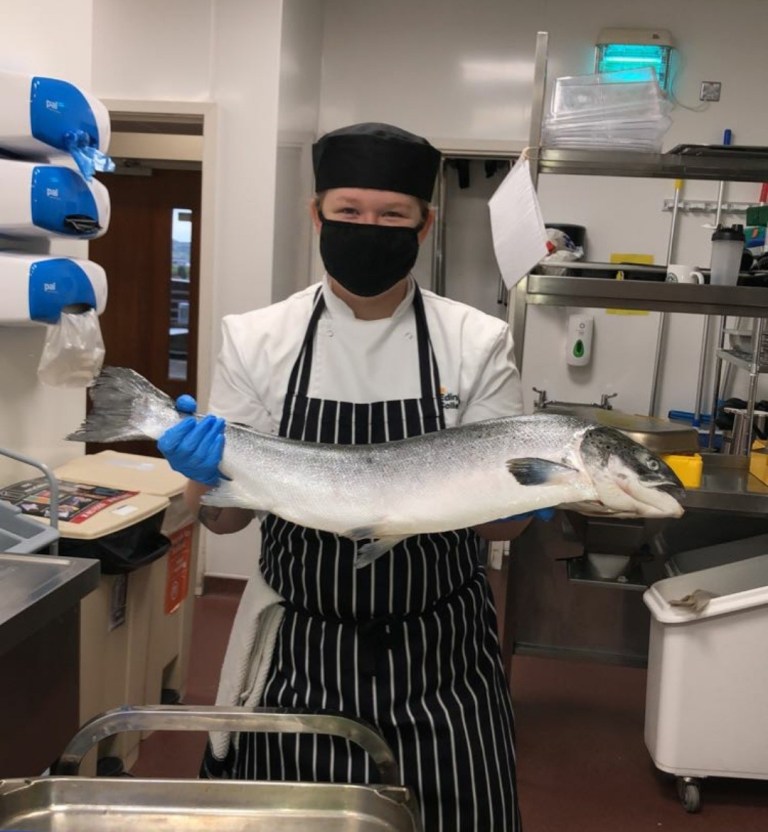 The competition will be scheduled when government health and safety guidance allows. The winner will receive £250, a set of knives, work experience at a prestigious UK Michelin restaurant, two days butchery training and the Young Scottish Chef of the Year trophy, certificate and medal. Runners up will also receive cash prizes and a signed book from Michelin-starred chef, Tom Kitchin.
Amy's menu comprises a salmon ceviche starter; a main course of a rack of lamb French trimmed by Amy and served with a pea custard, pea puree, pommes anna and a red wine jus; and a compressed choux pastry dessert with chocolate orange ganache.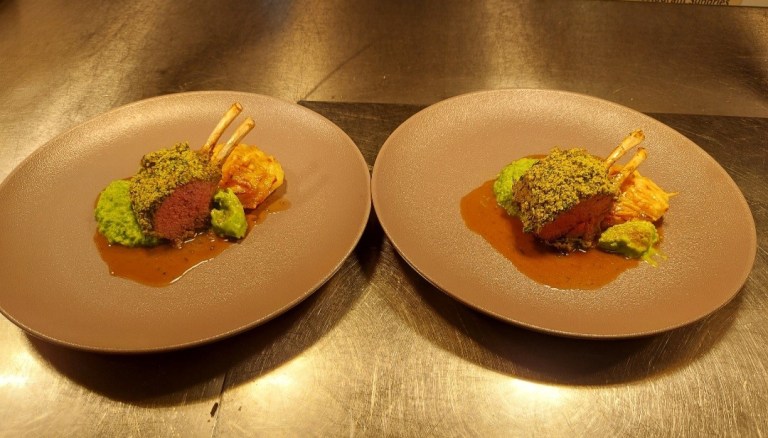 Lamb rack main course
Amy said: "I'm really excited to have been chosen to compete for Young Chef of the Year. I didn't expect to be selected but now I am, I'm looking forward to the event.
"I've seen fellow students excel at competitions in the past and that spurred me on to take part myself to put my skills to the test but also to help me grow as a chef.
"There are some elements of my menu which I hadn't done before, but I had been inspired by MasterChef and wanted to try new things and add them to my menu – the ceviche in particular was something I wanted to incorporate.
"I'm a little bit nervous but I have been practicing at home and working on things all the time – to make it the best it can be ahead of the big day."
Edinburgh College Professional Cookery lecturer Keri Dewar said: "We're delighted Amy has been selected as a finalist in this year's Young Chef of the Year competition – we know Amy will do Edinburgh College proud.
"Amy is a very talented young chef who works hard and is eager to learn and develop all the time – that will stand her in good stead for the competition and also her career in Cookery and Hospitality. We all wish Amy the best of luck in the competition and can't wait to see her in action."