25 October 2023
College students take time off from their October break to gain experience working at a live rugby tournament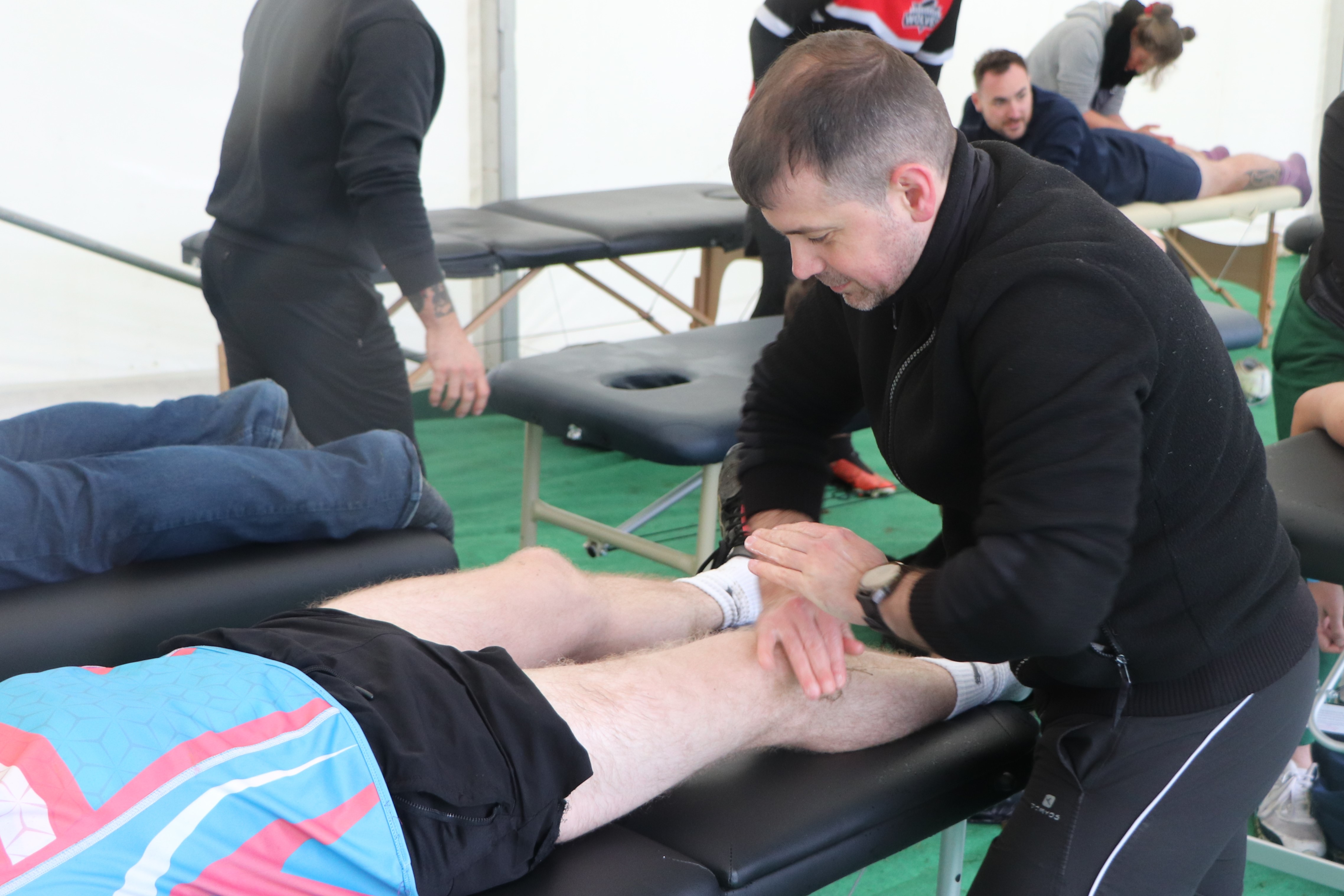 A group of Edinburgh College students tackled their biggest challenge yet, as they tested out their talents at an inclusive rugby tournament in Edinburgh at the weekend, with teams coming from all over Europe to compete.
Ten Sports Therapy and Sports Rehabilitation students across HNC, HND and BSc (Hons) programmes took time off from their October break to try out the skills and techniques they have learned as part of their course at The Thebans Clinic – the world's largest LGBT+ inclusive rugby tournament organised annually by Caledonian Thebans RFC.
HND Sports Massage Therapy student Conor Murray Gauld said: "I've had no previous experience working at an event like this before, which is why this partnership between the College and Thebans is so important, as it gives us students that opportunity to put all the theory that we've learnt at College straight into practice.
"It was a good opportunity to make connections with new people and build relationships which might lead to more business in future, as I begin to build up my client base."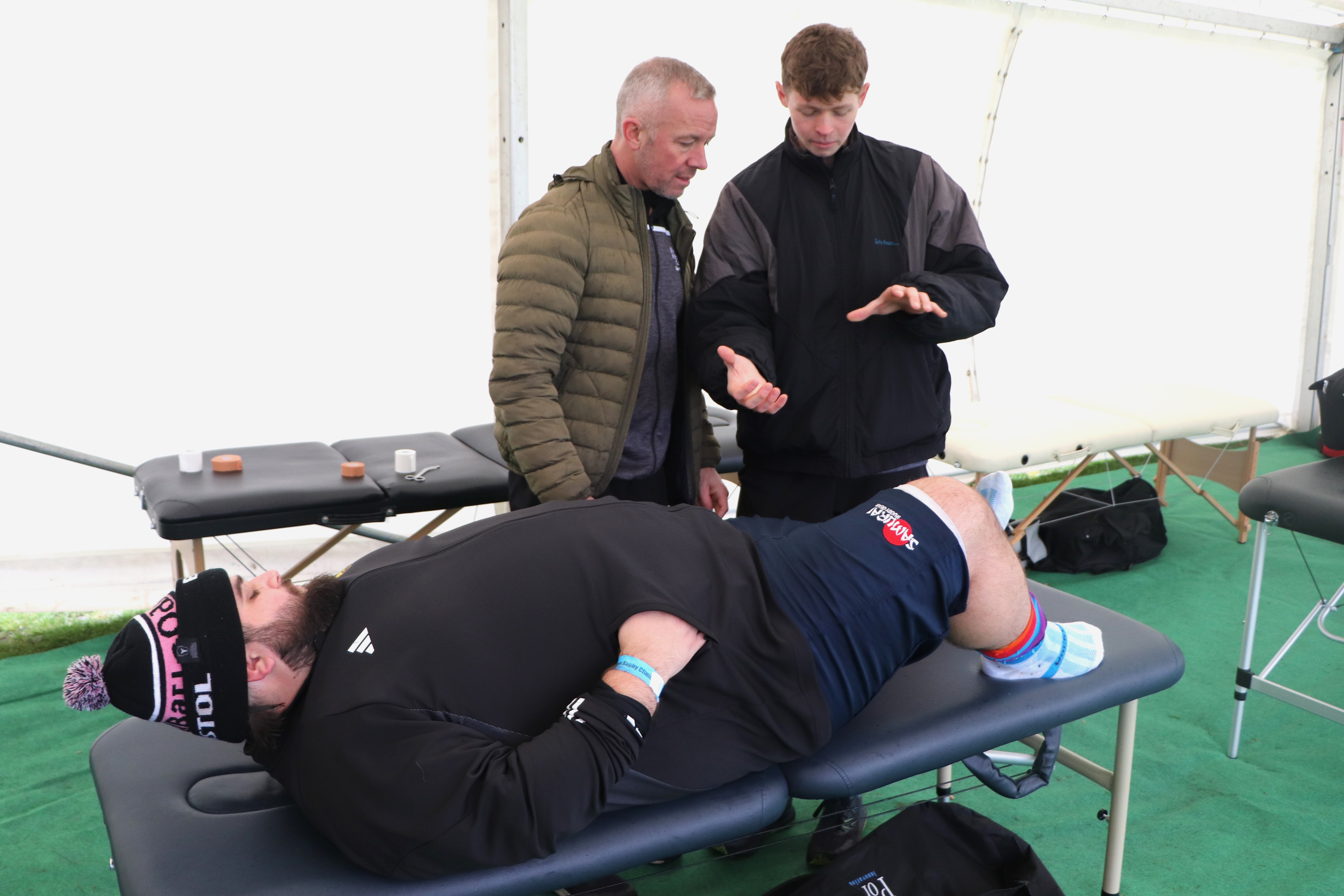 The College has been in partnership with Thebans for five years, supplying groups of sports therapy students each year. Students got an insight into working within a professional setting, while also gaining experience using their skills to provide sports therapy massages and injury management sessions with players taking part.
Edinburgh College Sport and Fitness lecturer Del Williams said: "Since the beginning of this partnership between the College and Thebans, nearly 100 students have worked at this annual tournament. We'd like to thank Thebans for putting on another excellent tournament and providing a platform for our students to further develop their skillset and help prepare them for having successful careers in the industry."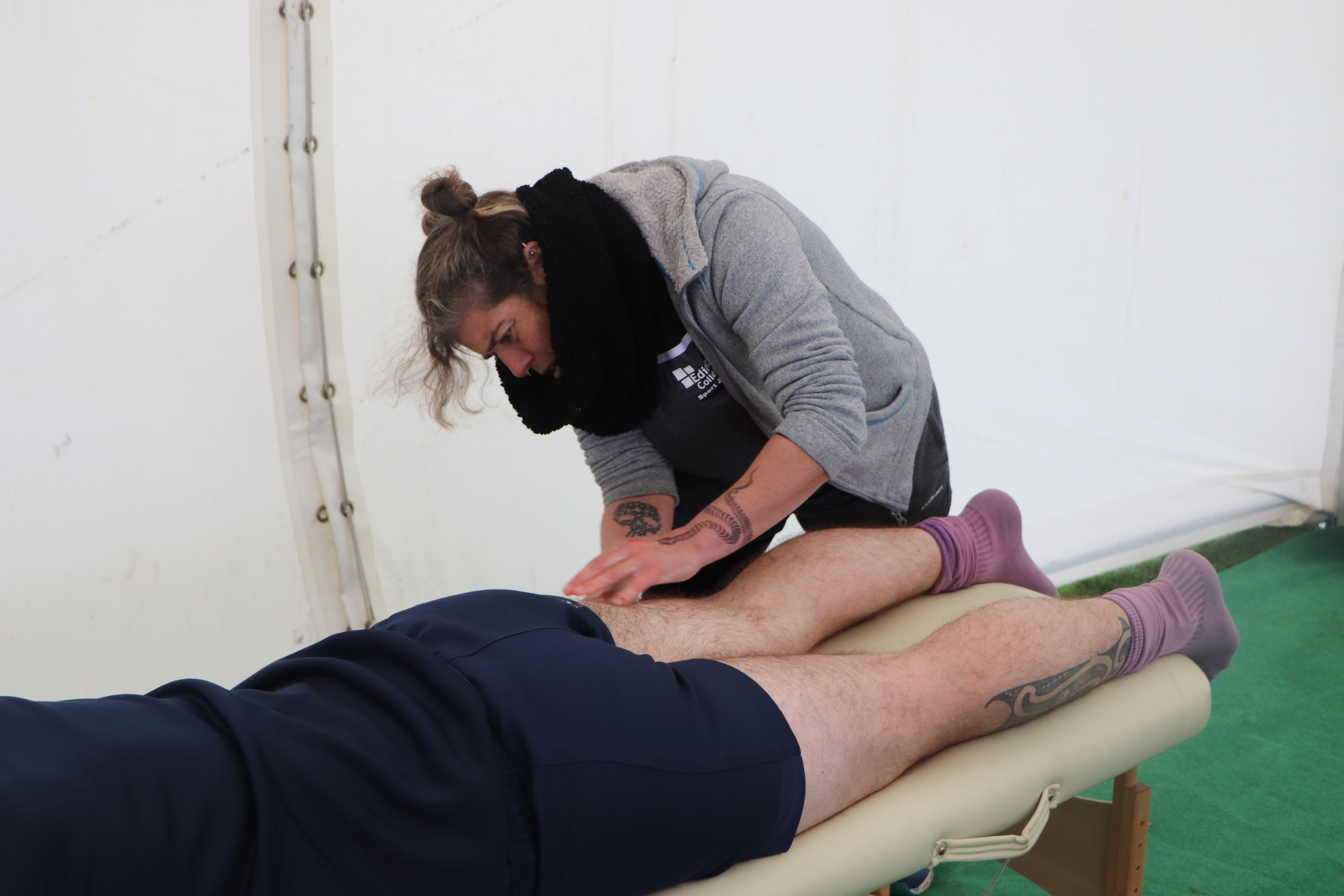 The Thebans Clinic 2023 took place over two days at Roseburn Park in Edinburgh and is open to inclusive teams and individuals from across Europe.
Cameron Duck of Thebans said: "As Edinburgh's LGBTQIA+ inclusive rugby club, the Caledonian Thebans RFC is dedicated to creating a fun and secure environment for LGBTQIA+ individuals to learn and play rugby. The Thebans Clinic is the world's largest annual LGBTQIA+ inclusive rugby event. The Clinic aims is to provide a place for new and developing LGBTQIA+ rugby players to both learn and play in rugby matches for the very first time.
"The Clinic now in its sixteenth year welcomed nearly 500 participants, making it the largest clinic to date. The Caledonian Thebans RFC Clinic is glad to partner with the sports therapy and sports rehabilitation students from Edinburgh College. Their valuable assistance ensured we stayed safe and healthy throughout the entire weekend."
Find out more about The Thebans Clinic.