05 September 2023
Digital Marketing students commended for excellent assessment results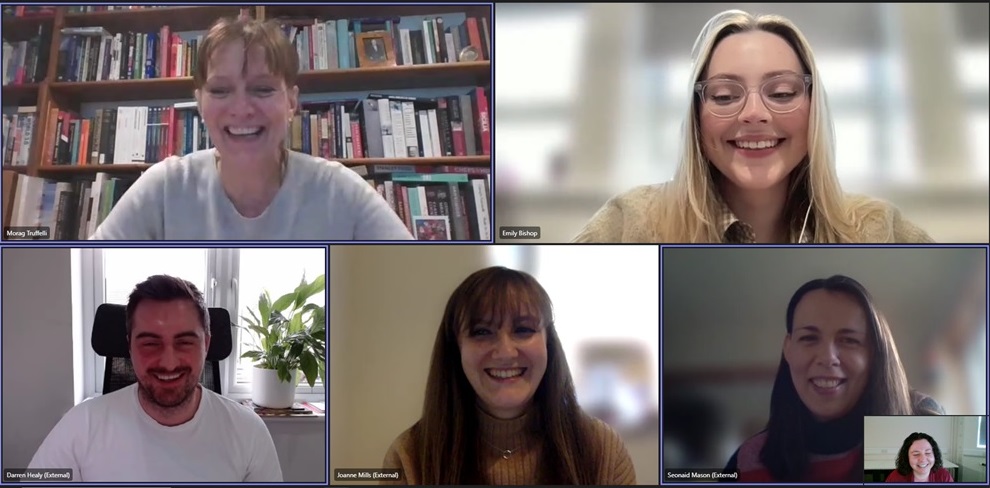 Edinburgh College Digital Marketing students have received a number of prestigious commendations from the Chartered Institute of Marketing (CIM) for their strong performance in assessments.
In the most recent commendation CIM congratulated our students studying the Planning Campaigns module in April 2023, as part of the CIM Level 4 Certificate in Professional Digital Marketing | Edinburgh College, describing their work and performance as 'excellent'.
We are delighted to announce that this is the College's seventh consecutive commendation in the past few years, showing those who participate in our CIM courses continue to perform to the highest standards.
It is fantastic to be commended yet again by the CIM for our students' performance. Joanne, our CIM lecturer, and the students work incredibly hard and are consistently seeing strong results – I am very proud of them all – well done.
Carole Paterson, Head of School for Commercial Development and Professional Learning
I am so proud of my wonderful CIM students. They are all so committed to the course and to achieving the best results. These commendations are deserved recognition of their achievements. I'm very proud of them all for continuing to set the bar so high whilst juggling their full-time work and other commitments.
Joanne Mitchell, CIM lecturer