08 February 2022
Edinburgh College and ECSA shortlisted for Net Zero Award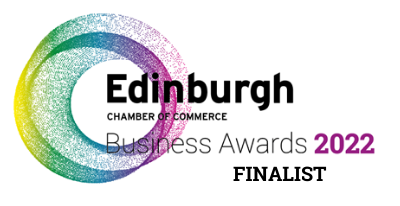 Edinburgh College and its Students' Association, ECSA, have been shortlisted in the Net Zero Champion of the Year category at the Edinburgh Chamber of Commerce's 11th Annual Business Awards.
The shortlisting comes as the College renews its focus to become carbon neutral by 2030, having already achieved a 57% reduction in its operational carbon footprint from 2013-14 to 2019-20 (7,271 to 3,126 tonnes CO2e).
Determined to be a sector leader in Sustainability, the College's Leadership recently hosted a summit with staff and students following the global urgency and momentum developed through COP 26, to identify priorities for 2022 and beyond. The action from this will include a series of goals to help make further progress towards the aims of the College's Environmental Sustainability Strategy.
In addition, ECSA's Go Green project – funded by the Scottish Government's Climate Challenge Fund (CCF) – has seen the team deliver Sustainability workshops to 588 students across 39 class groups, as well as creating Go Green Hubs which feature Clothes Swap Shops and Community Fridges.
Jon Buglass, Vice Principal, said: "It is fantastic to be named as a finalist in the Net Zero Champion category at this year's awards. Our College has strived to make inroads to becoming Net Zero through operational projects and making huge efforts to embed Sustainability across our curriculum.
"The team at ECSA has also led the way with outstanding work to inspire our students to become more eco-friendly through their class workshops and bringing Community Fridges and Clothes Swap Shops to each of our campuses.
"As a College, we still have much work to do to reach the goals set out in our Environmental Sustainability Strategy, however this is very welcome recognition of the important achievements we have made so far."
Al Wilson, ECSA Director, said: "We're delighted to have been shortlisted for this award. Over the past four years, our team has completed tremendous work to educate and inspire Edinburgh College students about Sustainability, while also preventing literally tonnes of clothes and food from going to waste, as well as alleviating poverty through the introduction of Swap Shops and Community Fridges to our campuses."
The winners of this year's Edinburgh Chamber of Commerce Business Awards will be announced at an event held at the Edinburgh International Conference Centre (EICC) on Thursday 24 February 2022.