29 October 2021
Edinburgh College and EICC pioneering hotel school gets the green light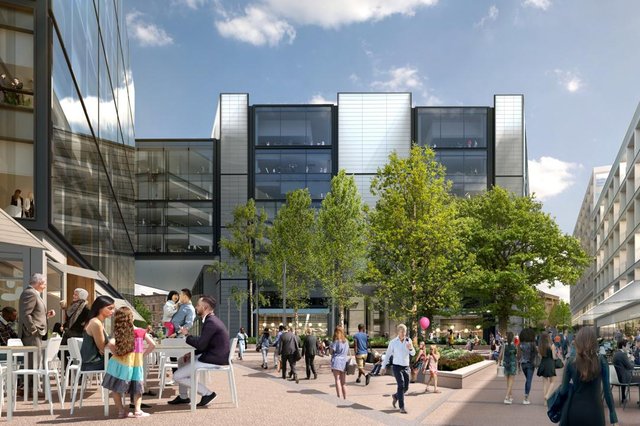 Edinburgh College is set to play an integral role in "one of Scotland's most sustainable hotels" as work begins on a project which will bring a new facility to the capital and aims to address the recruitment challenges faced by the hospitality industry across Scotland.
The College will work in partnership with the Edinburgh International Conference Centre (EICC) on the running of a hotel school and training academy, based within the EICC's new 350-bedroom, 4-star hotel in Haymarket. The academy will offer a direct career path for students and trainees – providing a pipeline of qualified people for Scotland's leisure and tourism industry.
As well as creating over 200 jobs, when the hotel opens its doors in as early as 2024, the hotel school and training academy will train up to 200 people a year in the skills and knowledge needed to forge a successful career in the hospitality sector. Through the hotel school and training academy, people will be provided with a broad entry route into the industry.
The collaboration between Edinburgh College and the EICC will ensure that education and industry are working in partnership to deliver for individuals and businesses.  Already well versed in delivering hospitality and professional cookery courses students every year in its two training restaurants, the College will now expand it's offering by working further with and responding to the needs of industry and creating a highly-skilled talent pool.
From culinary, waiting and bar training through to housekeeping and front of house, the academy will support people to develop practical skills and combine them with the leadership, digital, language and meta-skills required to provide a first-class service. 
Principal and CEO at Edinburgh College Audrey Cumberford MBE said: "The hotel training academy is an exciting development for the city, and will help to deliver future skills in the sector, a sector which is in need of a boost following the pandemic.  The vision of the EICC team, along with multiple city partners, means we will be able to build a unique training centre in the heart of Edinburgh, creating a pipeline of talent in the region.
The partnership with EICC represents an example of how colleges can work with industry partners to form a symbiotic relationship. By working with the EICC we are able to collaborate on the training that is available and ensure that we are effectively addressing any skills gaps and training the workforce of the future. We are excited to get started!"
EICC CEO Marshall Dallas said: "Overall, we expect the hotel and hotel school to provide significant job creation and economic benefit to the city – which were some of the positive factors outlined to the City of Edinburgh Council when they reviewed the revised business case."