03 June 2021
Edinburgh College Bakery Students Provide the Goods for Liberton Northfield Church
A group of Edinburgh College Bakery students have spent time in the community providing cakes, bakes and smiles to the congregation of an Edinburgh-based church. 
Level 4 Bakery students spent time creating a variety of bakes for the congregation at Liberton Northfield Church last weekend (Sunday 30 May 2021), as its members return to fuller services and more social gatherings.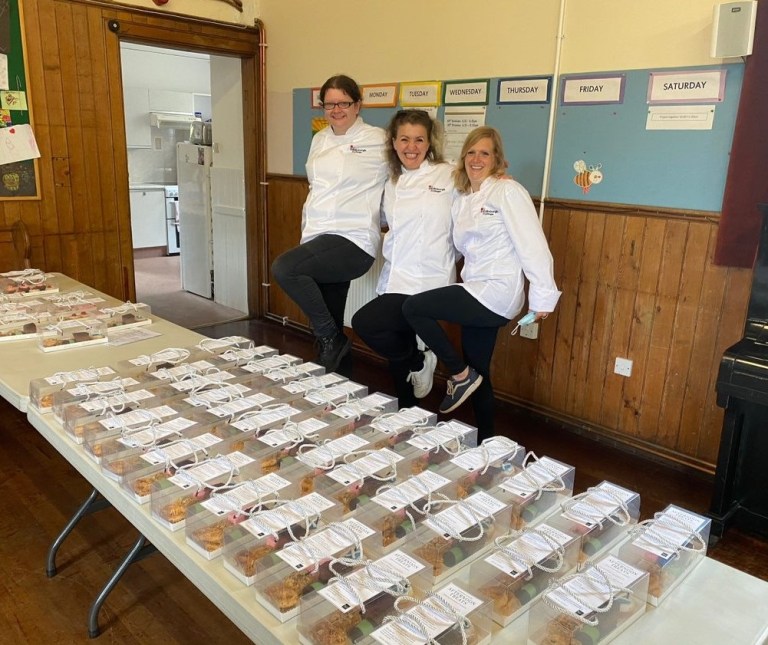 The idea to support the church with its post-service get together, came from student Otilia Markusz, who had previously attended the church with her children. 
Otilia said: "There was a really nice and positive atmosphere she experienced and I felt this was something the class could be a part of by bringing our bakes along to share with others." 
Following discussions with Minister Attie van Wyk, the students then decided to create bakes from their native countries to share with the congregation as part of their socialising after their Sunday service.  
Beata Hasselstrom, from Sweden, made Dammsugare, a Swedish pastry covered in green marzipan and dipped in chocolate and also featuring a liquor interior. Beata also made a traditional almond cake originating from 19th century in Sweden. Beata chose this bake as it is her Mother's favourite and Sunday May 30 is Mother's Day in Sweden.   
Otilia, from Hungary, opted to make a traditional Hungarian-style chocolate cake, as well as a savoury cheese biscuit.  
Melissa Grieve of Edinburgh made traditional empire biscuits and vegan raspberry cupcakes.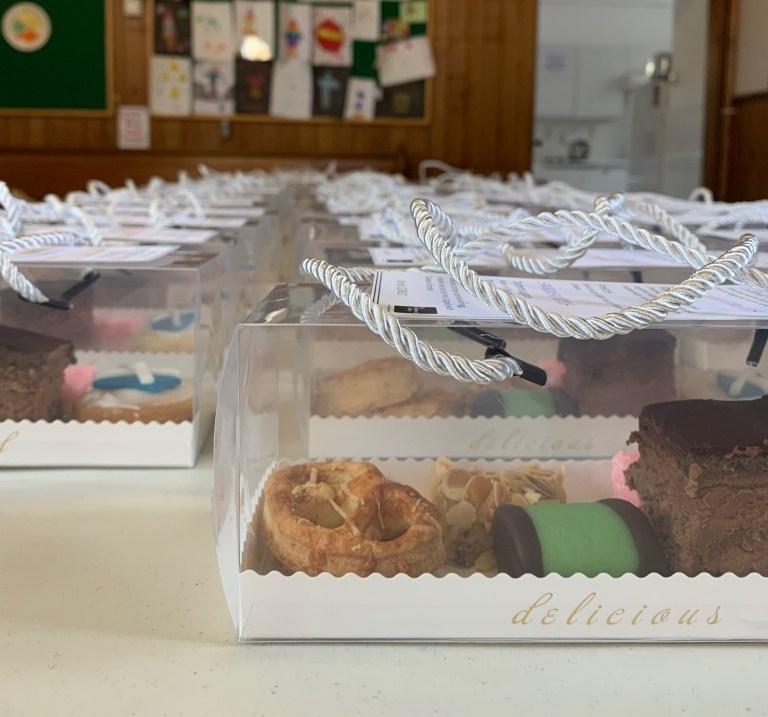 Attie's sermon today was based on the concept of love overflowing. The way the congregation showed their love and gratitude in response to our bakes shows that this concept exists in real life and reinforces my belief that it is always worth saying thank you. (Melissa)  
Liberton Northfield Minister, Attie van Wyk said: "It's been a pleasure to have Edinburgh College Bakery students spend time with us and put smiles on our faces with their cakes and treats. 
"We already have a diverse community within the churches' congregation, and it has been a pleasure to welcome these students to join us following our Sunday service – especially given how long we have been unable to hold gatherings or even church services due to the pandemic. 
"We thank the students very much for the lovely bakes, they were amazing."