05 May 2022
Edinburgh College becomes an SCQF Inclusive Recruiter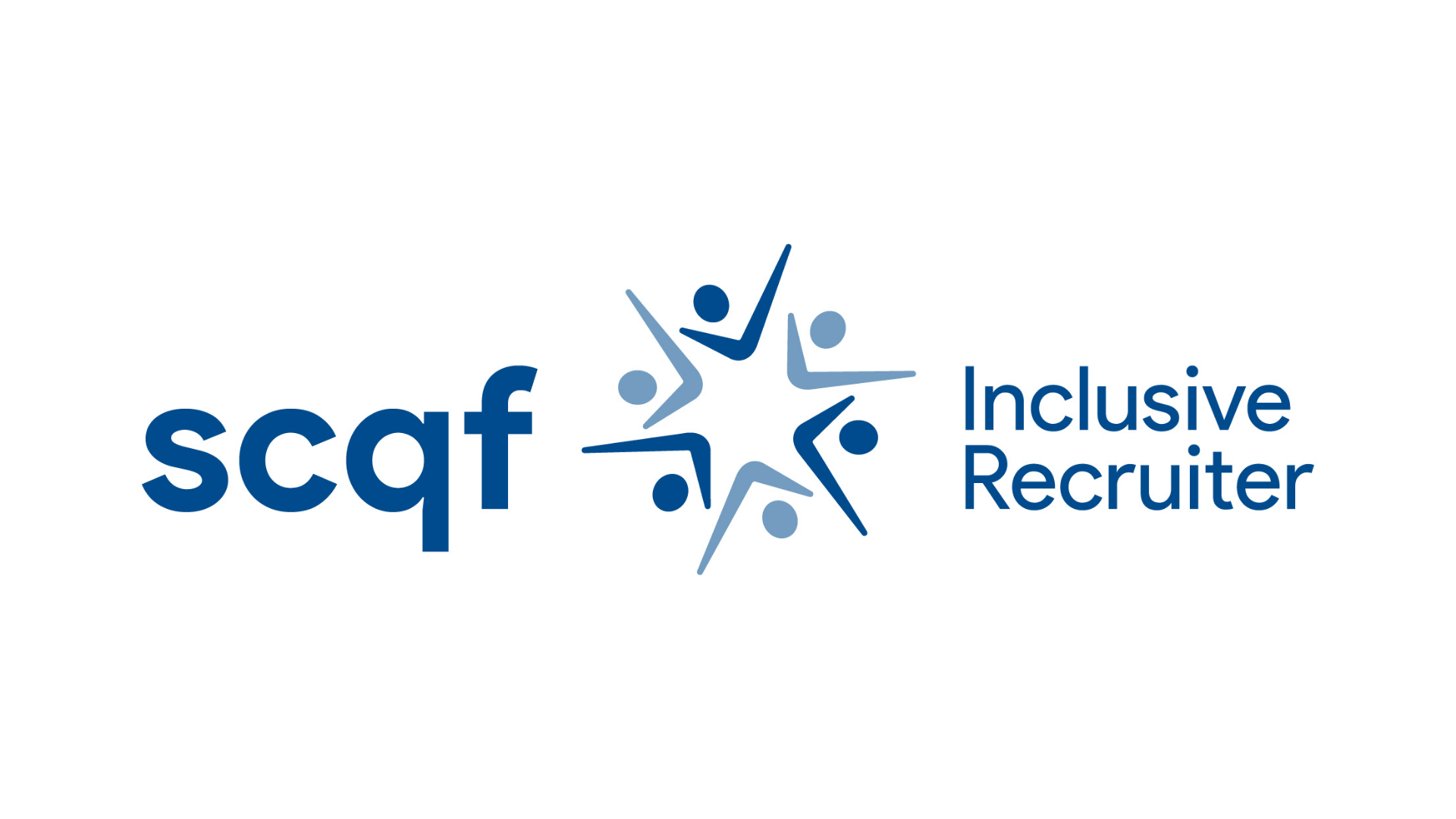 Edinburgh College is the latest organisation to join the SCQF Inclusive Recruiter Programme, helping it to streamline recruitment practices and put the right person with the right skills in the right job.
The qualifications landscape in Scotland has changed significantly over the last decade and it is important that employers are able to recognise and compare a whole range of qualifications and learning programmes.
The SCQF has 12 levels and covers both academic and vocational qualifications delivered at school, college, university, the workplace and the community – including apprenticeships and industry-specific qualifications – recognising and valuing skills in a variety of fields.
By using SCQF levels and tools in recruitment processes including job descriptions and adverts, the College hopes to increase the pool of potential talent from which to select employees and to enable potential employees to better understand the skills needed to fulfil the roles available.
Becoming an SCQF Inclusive Recruiter supports the College's commitment to being a forward thinking and inclusive employer. It aims to attract a diverse workforce including applicants from various nations, backgrounds, and educational routes. In addition, the College also supports Armed Forces Veterans transitioning into civilian life and has signed the Armed Forces Covenant. Working in partnership with the Ministry of Defence, the SCQF has modelled military qualifications to allow for a better understanding and translation of their learning to allow a smoother transition into work and study.
We place people at the heart of our organisation and by becoming an SCQF Inclusive Recruiter, we hope to strengthen that commitment by recruiting talented and skilled employees who are most suited to providing the best experience for our students and partners. Becoming an SCQF Inclusive Recruiter promotes equality of all qualifications, properly benchmarks the skills of staff and applicants to our roles and broadens the pool of potential talent.
Edinburgh College Principal, Audrey Cumberford