17 March 2023
Edinburgh College hosts first VTCT Hair and Barbering Collective Live event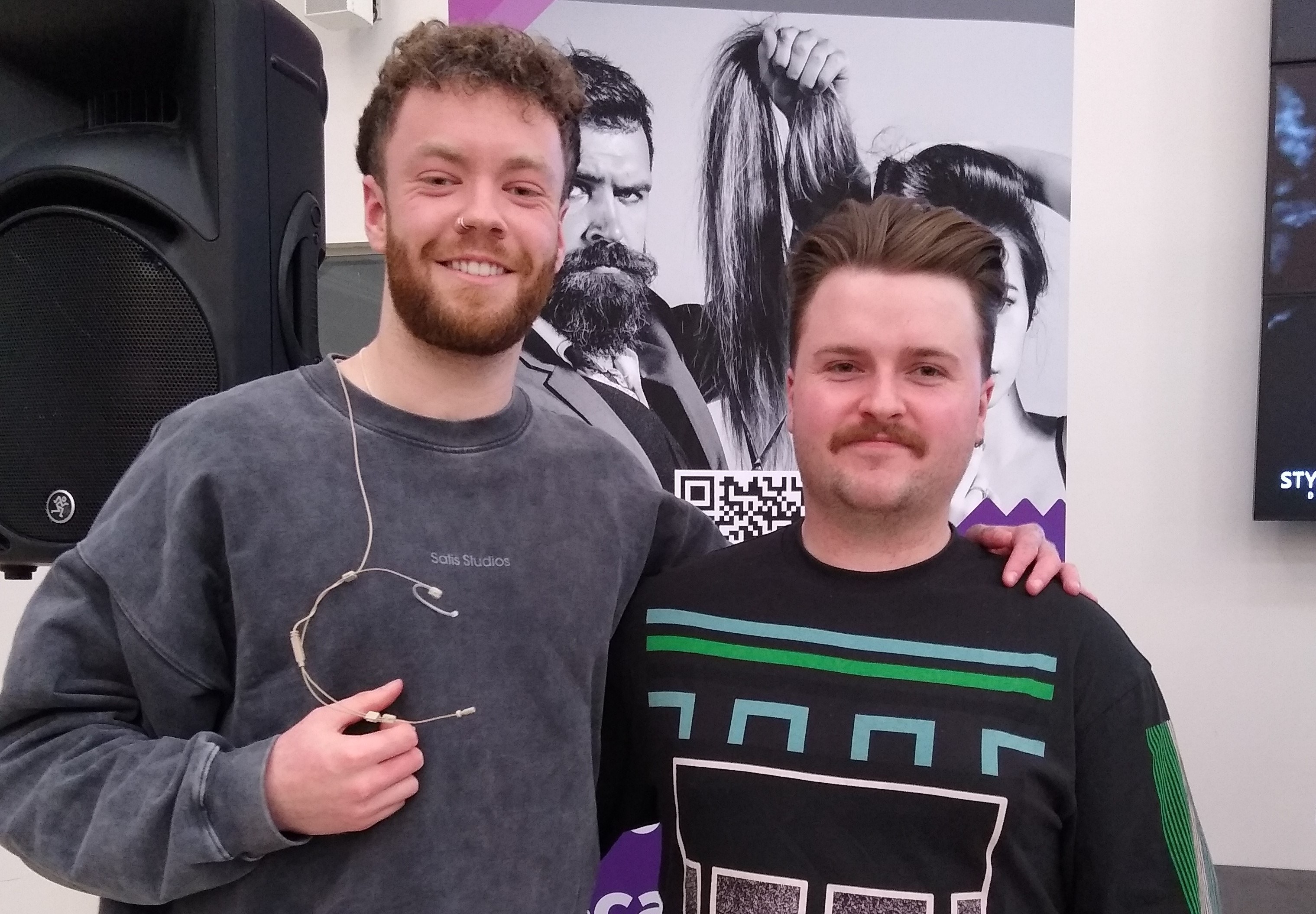 Edinburgh College hosted the first VTCT Hair and Barbering Collective event at its Granton Campus last Monday (6 March 2023), in which 12 of its students participated to share their passion for Hair and Barbering with a variety of industry professionals.
The event, which is part of a wider tour across UK colleges, featured networking opportunities, creative Hair and Barbering demonstrations, as well as a range of talks from industry experts.
Andy Foster, Level 2 Barbering student, said: "I thought it was very well put together. I was impressed with the practical demos, and with the question-and-answer session with the professionals."
Gemma Moore, Level 3 Hairdressing student, said: "It was very beneficial to speak to people who are actively in the industry and to get hints and tips on how to make it work when we finish college. It was also helpful to find out what education support there is after we complete our courses."
As well as finding out about post-College support, the students were also able to see first-hand where their qualifications could take them in the future as they enjoyed a talk from former Edinburgh College Barbering student, Eachan MacIver.
Frances Bain, Head of School for Hair and Beauty, said: "We were so very proud to see one of our ex Barbering students, Eachan MacIver, on stage as a guest presenter. Eachan has achieved so much in his career, and it was fantastic for him to come back to the College he trained at to demo his skills and talk about his journey into the industry. Events like these are an amazing way to network and showcase the amazing career path the industry has to offer.
"It was fantastic for our College to host the launch of the VTCT Hair & Barbering Collective Live Sessions. We have worked closely with VTCT for decades to achieve our shared goal of training and developing hairdressers and barbers of the future."
With the Hair and Barbering Collective aiming to bring together educational figures, industry influencers, brands and employers, and also seeking to share their knowledge as the leading experts in hair and barbering qualifications, this new event was an important part of the Collective's ability to continue to strive for these goals.
As a result, the Collective's partners, Wella Professionals, also attended the event, where they presented their skills to help encourage the next generation of professionals to keep pursuing a career in the industry.
Nicola Steinbach, VTCT Business Development Manager for Hairdressing, said: "Our inaugural VTCT Collective Live was a great success. We launched the Collective Live Program with a goal to bring together Colleges, students and industry professionals to share our passion for education and showcase how rewarding a career in Hairdressing and Barbering is.
"We were thrilled to share an evening of inspirational demonstrations from some of Scotland's finest hair and barbering talent, as well as presentations from industry experts Stylebook Education and Wella Professionals. A huge thank you to everyone who came and also to the fantastic team at Edinburgh College for hosting."
To find out more information about the Hair and Barbering Collective, visit: https://www.vtct.org.uk/the-hair-and-barbering-collective/