04 December 2020
Edinburgh College Presents Renewable Energy and Electric Vehicle Offer to Indian Market
Representatives of Edinburgh College's Engineering and International departments this week teamed up to present the College's skills training offer to Indian stakeholders at a Virtual Skills Exhibition hosted by the UK Government's Foreign and Commonwealth Development Office (FCDO).
The exhibition was part of the 'Skills for Jobs' programme, which is aimed at promoting joint UK-India prosperity, through the strengthening of India's skills ecosystem and institutionalising sustainable commercial and non-commercial opportunities for Indian and international stakeholders.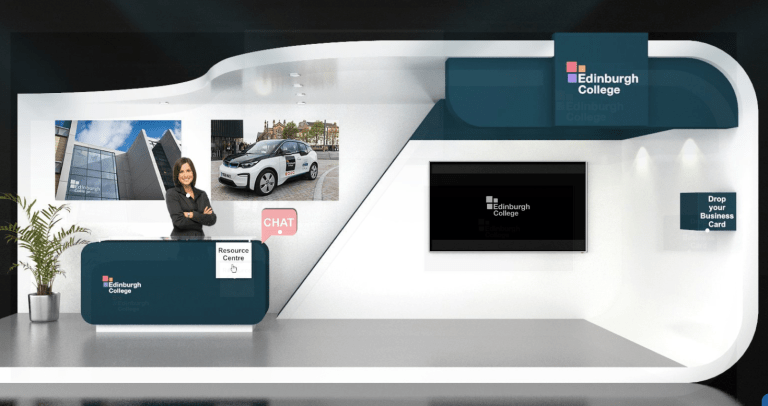 At the event, the College had a virtual booth where Indian stakeholders could engage in live video calls with Edinburgh College staff to discuss their training needs, with an eye to developing new partnerships in sectors identified as key priorities for the Indian skills system such as Aerospace and Aviation, Banking and Financial Services, Construction, Green Jobs, Renewable Energy, Electric Vehicles and Healthcare. College staff used the event to focus on promoting the College's expertise in Renewable Energy and Electric Vehicles to potential Indian partners.
International Business Manager, Sarah Gore, said: "It was great to have this opportunity to present our offer in Renewable Energy and Electric Vehicles to potential Indian partners. These are areas where the College has a range of expertise and a wealth of experience to offer internationally. We are keen to continue expanding our international portfolio to new sectors and new markets and this event was a great opportunity to do that."
Speaking after the event, Sandy Bruce, Curriculum Leader for Automotive Engineering said: "This was a great event for showcasing what the College has to offer across a range of engineering disciplines. It's clear that our expertise in areas like electric vehicles and renewable energy is sought after in India and we hope to be able to take forward some opportunities in India in the future."