10 May 2021
Edinburgh College Student Named Runner-up at National Photography Competition
An Edinburgh College student was named runner-up in a national photography competition for a selection of images he created as part of his degree programme.
BA Professional Photography student Stephen Rodger took second spot in the student category at the Scottish Nature Photography Awards 2020 for his portfolio titled Swan Lake on Fire, which depicts a number of swans swimming on a lake in the early morning sun.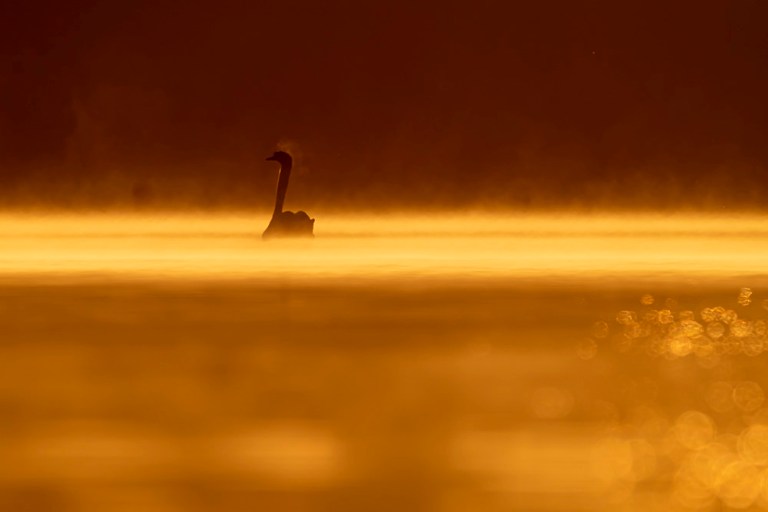 The Scottish Nature Photography Awards was launched in 2010 to provide a platform to celebrate Scotland as a key destination for nature photographers and to acknowledge the excellence of the photographic work that is undertaken here. The annual competition invites entries of images taken in Scotland by professional or amateur photographers from around the world.
Stephen said: "It was tremendously exciting to be told I'd been awarded second place in the Student category this year. I'm now in the final year of my BA Professional Photography course at Edinburgh College. As I write this, none of my class have yet stepped onto campus and so being awarded this prize is especially valuable for one's spirits in times such as these.
"All three pictures were shot in April last year. As the seasons change, you can on occasion get these incredible mornings where the mist rises from the loch and is spectacularly backlit by the very first rays of the sun. This mute swan was out for the first leisurely paddle of the day. The light was incredible, but fleeting, lasting not much more than half an hour."
Edinburgh College curriculum manager for Performing Arts and Photography Ethelinda-Lashley Scott said: "I would like to offer my congratulations to Stephen on gaining this recognition from the Scottish Nature Photography Awards for his Swan Lake on Fire portfolio. We are very proud of all the hard work and dedication that Stephen has demonstrated throughout his studies. Our photography department has a strong record of award success which is a testament to the breadth of talent studying here, as well as the hard work and dedication of our lecturing staff."