05 June 2020
Edinburgh College Student Snaps up Top Industry Award
An Edinburgh College student has snapped up a national industry award for work completed as part of her course.
HND Photography student Sandra Garcia has won the Student Open category at this year's Scottish Master Photographers Association (MPA) Awards, as well achieving a merit in the Student Portrait category.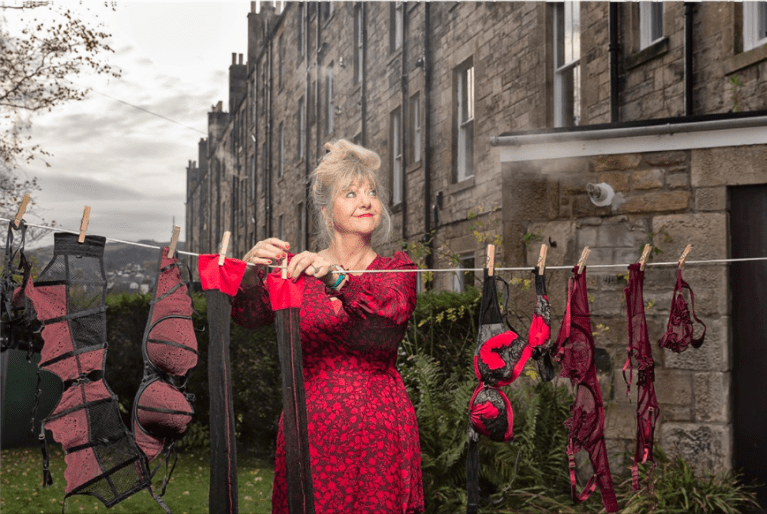 Sandra's winning image was produced as part of a College project to create an image for a hypothetical Facebook campaign promoting the app's privacy settings. The final image represented the 'public option' with the motto 'proud to share with the world' which was inspired by old comedies such as Benny Hill.
Sandra said: "When two of my photographs made it to the final I was already thrilled, but going on to win the Student Open category was absolutely exhilarating. This is one of the most important photographic events in the country and a platform where both students and professional photographers can showcase their works worldwide. I feel blessed and really grateful to have been given this opportunity.
"There is quite a craze for taking photographs these days – the increase in use of smartphones and apps like Instagram have massively contributed to this. Creating images has now become more accessible to the general public.
"As a child and adolescent, analogue was the in thing. However, it was only during this digital era and thanks to an iPhone 3, that I rediscovered my love for composition, and two and a half years ago was when I took that hobby seriously and enrolled myself onto a professional course at the College. This was and still is one of the most important decisions I have made in my entire life. Photography is not just a passion but also a craft I feel absolutely committed to.
"Many people can and do take good photographs, the question is what they do with them. We were told these words over the duration of the photography course and they deeply resonated with me. It was one of the reasons that made me submit some of my images to the Scottish MPA 2020 Awards."
Photography lecturer Jon Lee said: "Sandra is an excellent student and we as a Photography team have seen her work develop in technical and creative directions. We are over the moon that her work has been recognised by the MPA Awards, she fully deserves this accolade for all the hard work and perseverance demonstrated. Well done, a great achievement."