01 June 2021
Exposed 2021 – Graduate Photography Exhibition Makes Its Comeback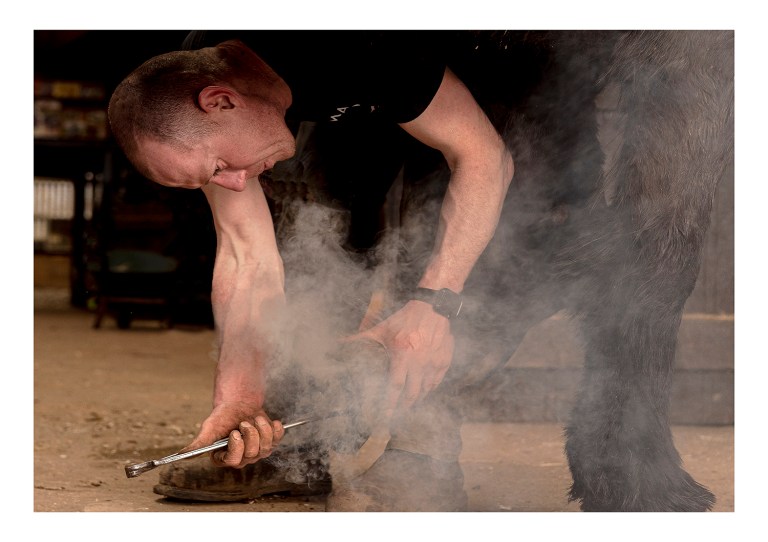 Farrier by Lorna Fleming
Edinburgh College HND Photography students will be showcasing their unique talents in an exhibition culminating their two years of training in professional photography. 
Exposed 2021 is taking place at Edinburgh's Out of The Blue Drill Hall from Wednesday 2 to Thursday 10 June 2021, excluding Sunday (6 June).
Entry to the exhibition is free of charge and there is no need to book. COVID-19 health and safety will be in place to keep those in attendance safe.
The College's Photography department has been running its annual exhibition show since the mid-1990s, and this year 70 students from the HND and BA courses will be showing over 150 images covering a variety of genres including photojournalism, documentary, fashion, advertising and the environment.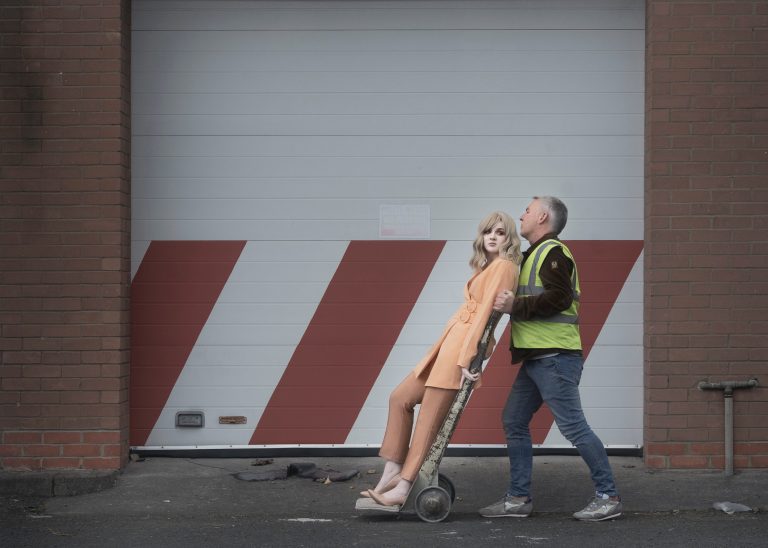 Wheeled Away by George Norris
Unfortunately, last year all end of year shows had to be cancelled due to the pandemic, and so students who graduated then were not able to show their work. Now they will have the opportunity to show it by exhibiting alongside this year's HND students. 
The exhibition will be a celebration of Scottish photography and the achievements of Edinburgh College students and it will be the biggest student graduate photography show held in the country.
The youngest of this year's exhibition cohort, George Norris, is 19 years of age, while the eldest, Lorna Fleming, is 67, with all ages represented in-between. The HND is a practical course that encourages students to work on live client briefs to strict deadlines, so preparing them for the world of work.
Having this platform to physically show their work is a big deal, after students have worked under such incredibly difficult circumstances over the last 18 months. This is the first step back to normality and we're really looking forward to seeing the work hanging up at the Drill Hall and hope people will enjoy coming to see it.
HND Photography course leader, Graham McGirk
The quality of work this year has been outstanding and we're confident this show will be our best yet. It will be a superb showcase for our students and we look forward to seeing them flourish in their future careers.
BA Photography course leader, Jon Lee
Completing the HND in Photography has proved to me that it is indeed true that you are never too old to learn. Photography has changed since I was a junior member of my local camera club aged 16 and at times I have struggled with technology but being part of a wide age range has been a brilliant experience.
HND student, Lorna Fleming
It's been difficult with the challenges COVID-19 has brought, but I'm really proud of my achievements and I'm feeling positive about the future. I hope to take my education further in photography by entering the BA degree course.
HND student, George Norris
The BA degree in Professional Photography is unique in Scotland as it is accredited by the British Institute of Professional Photography as well as endorsed by the Association of Photographers.
The College's annual Glow Festival, taking place from 7-18 June, will also feature work from across all of the creative courses run by Edinburgh College from 7 June.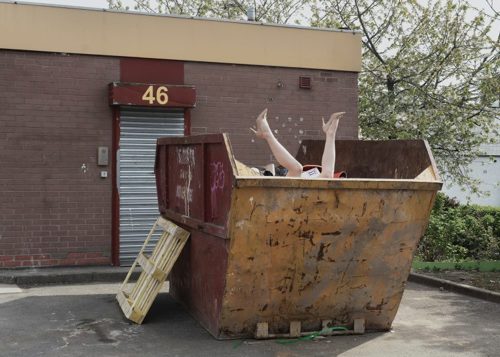 Peculiar Junk by George Norris