15 December 2022
Sally continues to inspire by becoming one of four ESOL volunteer champions in Scotland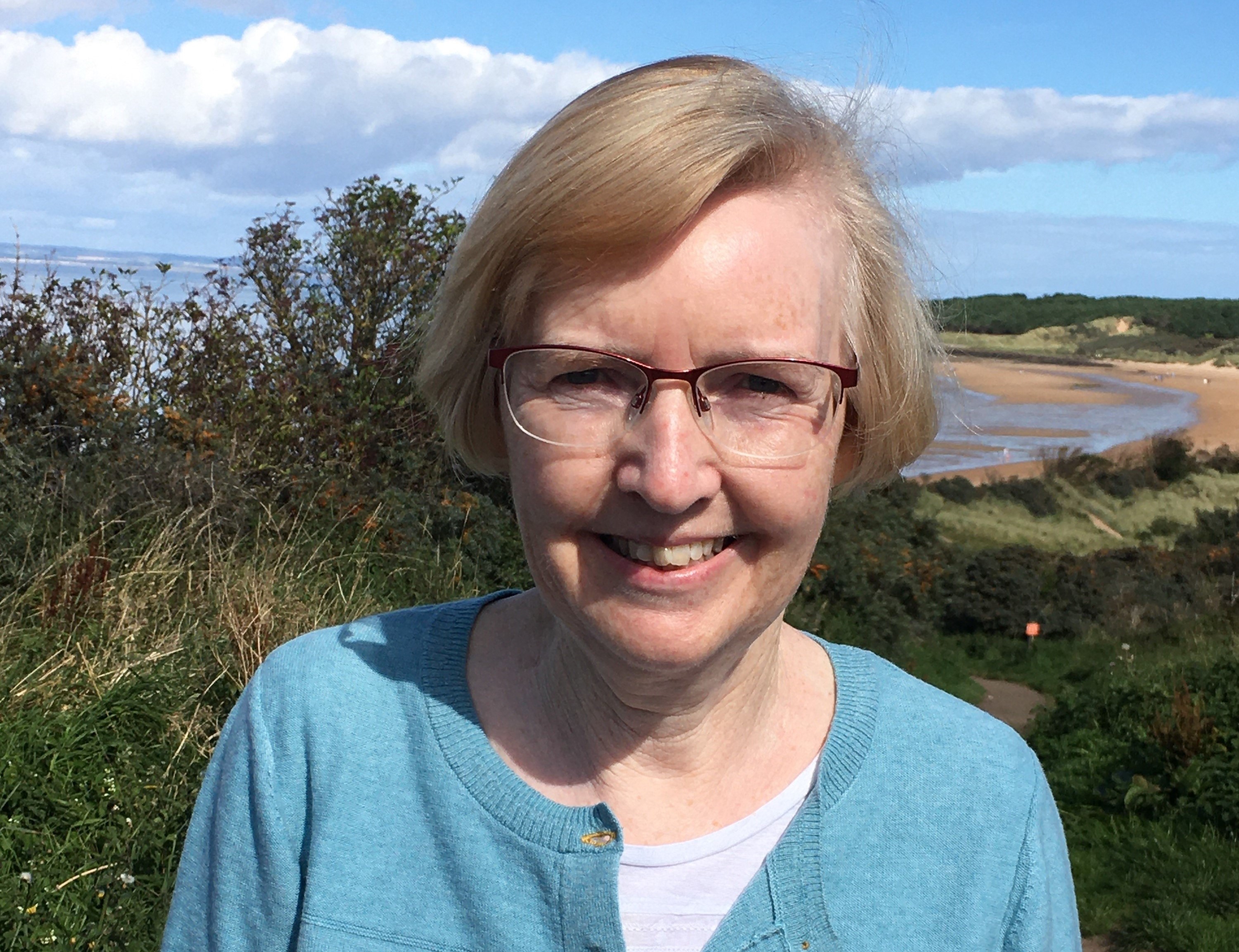 Community-based ESOL (English for Speakers of Other Languages) volunteer, Sally Griffiths, has recently been selected as one of four ESOL volunteer champions in Scotland by the National Association of Teaching English and Community Languages (NATECLA).
The retired HR manager, who previously worked with the City of Edinburgh Council, earned the title as a result of her phenomenal work in tutoring home students and supporting the delivery of a community class at a centre near her home.
Sally began volunteering with Edinburgh College in 2016, as a way to keep her brain active whilst in retirement, after she was inspired by her friend to pursue a voluntary teaching role.
Sally said: "When I retired from the Council, age 60, I wanted to do voluntary work that would stretch my brain. One of my friends had been a volunteer ESOL tutor with Edinburgh College for about 10 years by then, and her enthusiasm was infectious. I knew that was what I wanted to do. I signed up for the training course which involved a day a week for five weeks."
Since then, Sally has spent a few hours each week tutoring students from countries like Syria and Sudan at their homes and on Zoom, and has found their growth to be a source of both pride and inspiration.
Sally said: "An hour a week is not much, but over time their English has improved, and it is very satisfying to see them gaining in confidence. When I first met my student from Syria about two years ago, she said she knew nothing. Now, she is proud that she no longer needs an interpreter when she takes her daughter to hospital for check-ups.
Our students are always an inspiration. After everything they have experienced getting to the UK, they are motivated to learn and improve their English so they can benefit themselves and their families."
While Sally is inspired by her students and the progress they have made, she herself continues to inspire the volunteering community, as was first highlighted in 2021 when she was awarded an Edinburgh Inspiring Volunteer Award for her time, energy, and commitment to teaching throughout the Covid-19 pandemic and years prior.
By undertaking training for teaching online and adapting her skills to the online world, Sally rose to the challenge of teaching during the pandemic, helping to provide some sense of structure for her students, whilst also reinforcing her commitment to her role as an ESOL volunteer despite the challenging times.
Kay Penman, Head of School for Community-based ESOL and Modern Languages, said: "Sally is a wonderful volunteer who has really made a difference to the lives of the students she works with. Her commitment is outstanding. Our volunteer service enables us to support some of the most isolated ESOL students in Edinburgh and we could not do it without the efforts of volunteers like Sally. Sally's achievements highlight the amazing work they do for us and will hopefully lead to even more people volunteering with us." 
Edinburgh College regularly recruits home learning ESOL volunteers to provide access to learning English for adults who are unable to attend a local community-based class, or for those who need additional support to continue with a class.
To become an ESOL volunteer, visit ESOL Home Learning Volunteer Training Course | Edinburgh College.