17 November 2020
Shaheeda Beats off Stiff Competition From Lewis Capaldi to Win Scottish Album of the Year
An Edinburgh College music student has beaten off stiff competition from the likes of Lewis Capaldi, Anna Meredith and Bossy Love to become the youngest ever winner of Scottish Album of the Year.
Twenty-five-year-old HND Sound Production student Shaheeda Sinckler, known as Nova Scotia The Truth, won the award and a prize of £20,000 for her debut album Re-Up which she self-released in January 2020.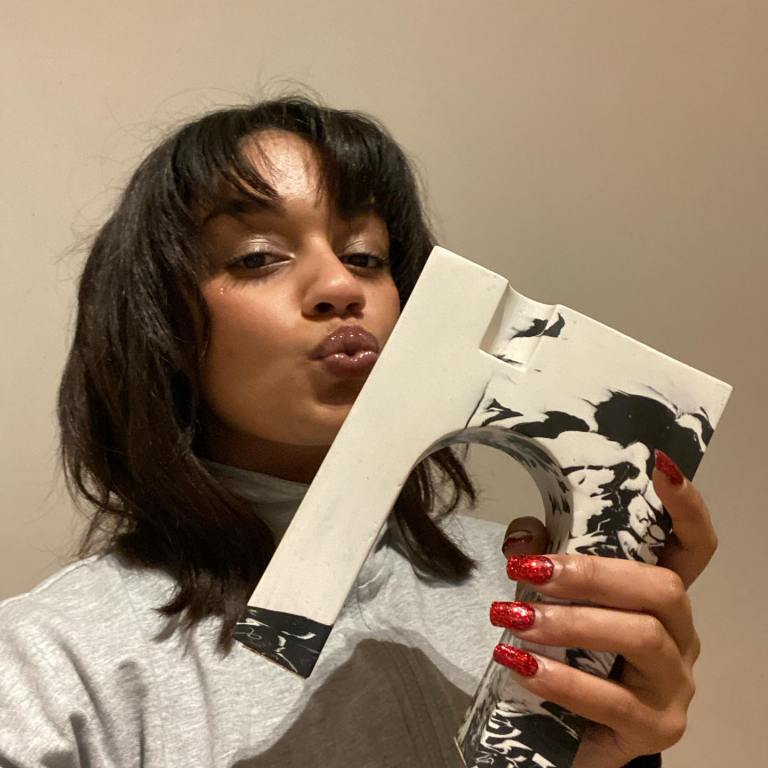 As well as being the youngest person to win this award in the competition's history, Shaheeda also became the first rap artist to pick up the prize.
The Scottish Album of the Year Award has grown to become Scotland's most popular and prestigious music competition and aims to shine a light on all the incredible talent across the country.
Wielding a £20,000 prize for the winner, nine runner-up prizes of £1,000 each and a design commission which highlights the enduring links between music, art and design in Scotland. The award is respected by artists, valued by the industry and is responsible for both a surge in musical discovery.
Shaheeda said: "It felt totally surreal when I found out I had won this award. I was stuck in isolation after testing positive for coronavirus when I found out – there was no party, nowhere to go – I haven't even celebrated with my friends yet. It started to feel a lot more real when I was getting featured in NME, Clash, The Guardian and I had my first radio interview live on air.
"I've been into music for as long as I remember but I didn't know I was going to get involved – I'd idolised female rappers since I was a young teen, but still I wasn't in an environment that was really encouraging at that time when I first started going to music events. It was a boys club basically. When I moved to Glasgow I was exposed to more diversity of creativity so I slowly started getting involved, first producing little edits and mash ups, then DJ'ing and eventually rapping. Now there's a whole host of women in the UK and worldwide rap scene and I still find it just as exciting.
"I can't say it's easy to juggle college coursework and a music career and it's been particularly mad since I started showing symptoms of coronavirus and ultimately got a positive test result. I was already behind on my coursework due to music commitments, which included travelling to Glasgow and Dumfries for various performances – I've got my manager to handle my business on that end but I wish I could get them to keep me in line with my deadlines as well.

"When I was unwell I wasn't able to do anything apart from lie in bed – I'm still not back to normal and it's been over a month, which is very challenging.

"When studying the NC Sound Production course last year, I met another female producer in the class. She gave me a beat and I recorded and mixed a single that I released in April – this was the second time that I'd used my own vocals but I knew a lot more about what I was doing this time around. It was still really hard to get a result that I was happy with but I did it and I'm proud of myself for that.

"I learned a lot more about how to navigate as someone who knows something about music – I used to really struggle with describing music with words but my Appreciation of Music class last year really helped with that.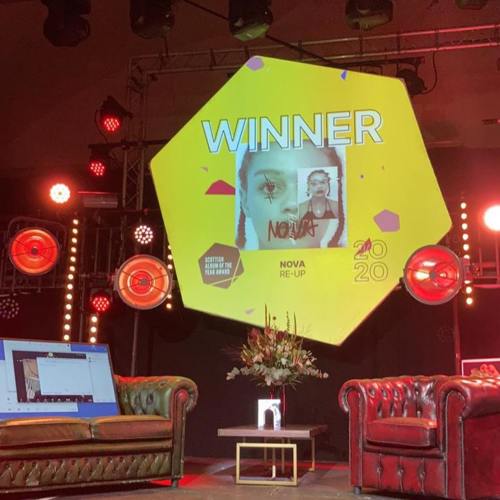 "This year we are studying through a global pandemic. It's been tough for everyone and there have been a lot of changes which have been hard to keep up with at times. When this all started I remember feeling sad about inequalities and feeling privileged to have enough equipment to be able to finish the coursework on the NC course before the summer – it must be tough doing online learning if you don't own a laptop let alone all of the other bits and bobs that you might need.
"I certainly hope to make a career as an artist, but I like to think it's something more tangible than hope – it's simply what will be. The prize money has given me the opportunity to invest in my future in a way that I wasn't able to before which is great especially since I am paying my tuition fees this year. I've got a couple of singles in the works, and a couple of features with other artists. I've started work on my next project and the next album is in the very early planning stages. My aim is to always be planning the next thing and always be enhancing my artistry as I do it. This award is recognition for all my hard work and I believe if I stay focused and determined I will achieve my wildest dreams."
Music and Sound Production curriculum manager Jonathan Bennett said: "The entire Creative Industries faculty are absolutely delighted for Shaheeda. To win Scottish Album of the Year with such an original piece of work, especially within the current climate, is nothing short of incredible, and is testament to her creativity, dedication and resilience. Shaheeda is a credit to the faculty, the College and her peers and we thoroughly look forward to supporting her in the future to continue to realise her potential as an artist and succeed in what is ever-challenging industry."
Check out more of Shaheeda's music on their YouTube channel or Spotify.