28 May 2018
Student President-Elect Nominated for Herald HE Award
Edinburgh College student and ECSA president-elect Sarah Hay is nominated in the Outstanding Contribution from a Student category at this year's Herald HE Awards.
Sarah, 22, has been a student at Edinburgh College since January 2017, initially studying Childcare and Play: First Steps. After this, she returned in August 2017 to study NC Early Education and Childcare.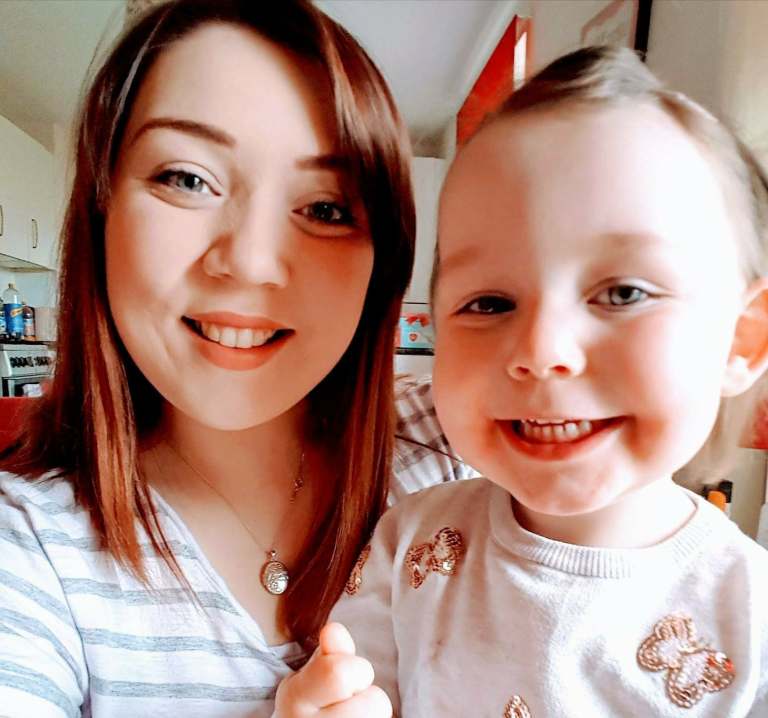 She has been nominated in recognition of her personal journey through education and now into the role of ECSA president, which she has done while raising her daughter by herself.
Sarah will find out the result at the awards ceremony in Glasgow on 28 June. The Herald HE Awards honours extraordinary things that are going on in universities and colleges in Scotland.
Before Sarah began her studies, she was working as a shift manager at a McDonald's restaurant in Newbridge. While on maternity leave with her now two-year-old daughter, she was volunteering at a local toddler group as they needed parent volunteers. That was the beginning of Sarah's interest in childcare and seeing it as a possible career choice. She had an ambition to become a primary school teacher. Sarah was recommended to take a course at Edinburgh College to gain a qualification to work with children.
So she did, and now Sarah is an outstanding example of a student who is working towards her career aims while getting involved with college life, helping fellow students and taking responsibility for others' wellbeing, while also taking care of parental responsibilities.
Sarah has become heavily involved in college life, including becoming a class rep so she could support fellow student. She represents their issues and views, including at class rep conferences, working with ECSA and the college to deal with any issues.
She also joined the ECSA Education Committee, in which she is in a position to influence real changes to improve the learning experience.
As well as this, Sarah has been a passionate campaigner for improving health and wellbeing at the College. She delivered a mental health workshop for students and staff and then helped develop a report with recommendations for the college to consider.
She was also instrumental in giving feedback and the testing of a new live dashboard for students to see their progress throughout their time at college. All in all, she makes life at college better for students in many ways.
The work Sarah has done throughout the year resulted in her being encouraged by her peers to run for President of ECSA. Sarah was elected in March 2018 and will take up her new role in July.
She has also continued her work with local families in her community and, through this, now wants to focus her career on social work, in particular with younger families.
Current ECSA President Neal Black summarised why Sarah is the right person to win the award: "Sarah is very determined to prove to her daughter, regardless of the barriers put up in front of her by society and whatever life throws at her, you can still be successful and achieve what you want to in life. Sarah is a fantastic role model for young parents who are determined to get back into education and have a positive future in the career they wish to pursue. The role model Sarah has been to her daughter already in her life is a story worth celebrating. As President, she will no doubt make the lives of Edinburgh College students better by continuing the work she has already done to improve the student experience for all."
Sarah is running against three other nominees in her Herald HE Awards category for The University of Stirling, Leanne Patrick is nominated; Marnie McKay represents the University of Strathclyde; and Gary Jordan from the University of Dundee is the final nominee.