11 November 2022
Students get a taste for working in the hospitality industry in 10th anniversary of Edinburgh College's involvement in charity lunch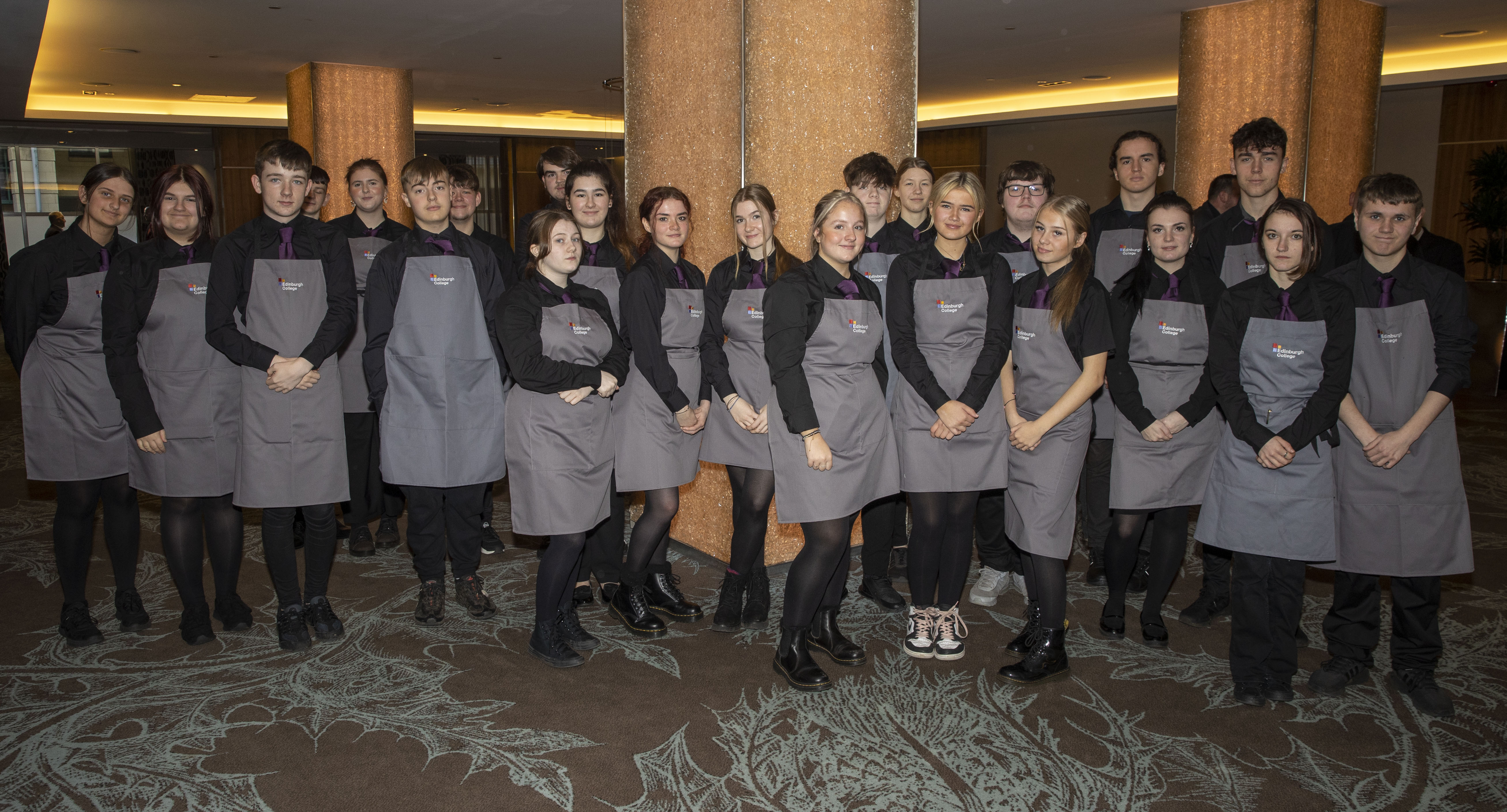 A group of Edinburgh College students got a taste for working in the hospitality industry in the 10th anniversary of College involvement in charity lunch at the Sheraton Hotel in Edinburgh last week. 
Around 50 Level 1 Professional Cookery and School College Partnership (SCP) Hospitality students worked alongside Sheraton Hotel Edinburgh head chef Shaun Woodhouse and his staff to prepare and serve a three-course meal for around 370 attendees at the annual HIT (Hospitality Industry Trust) Scotland charity lunch.
The event marked the 10th anniversary of Edinburgh College student involvement in the annual lunch, with students helping to welcome guests, serve wine at the tables, prepare and cook the three courses, and clear plates at the end.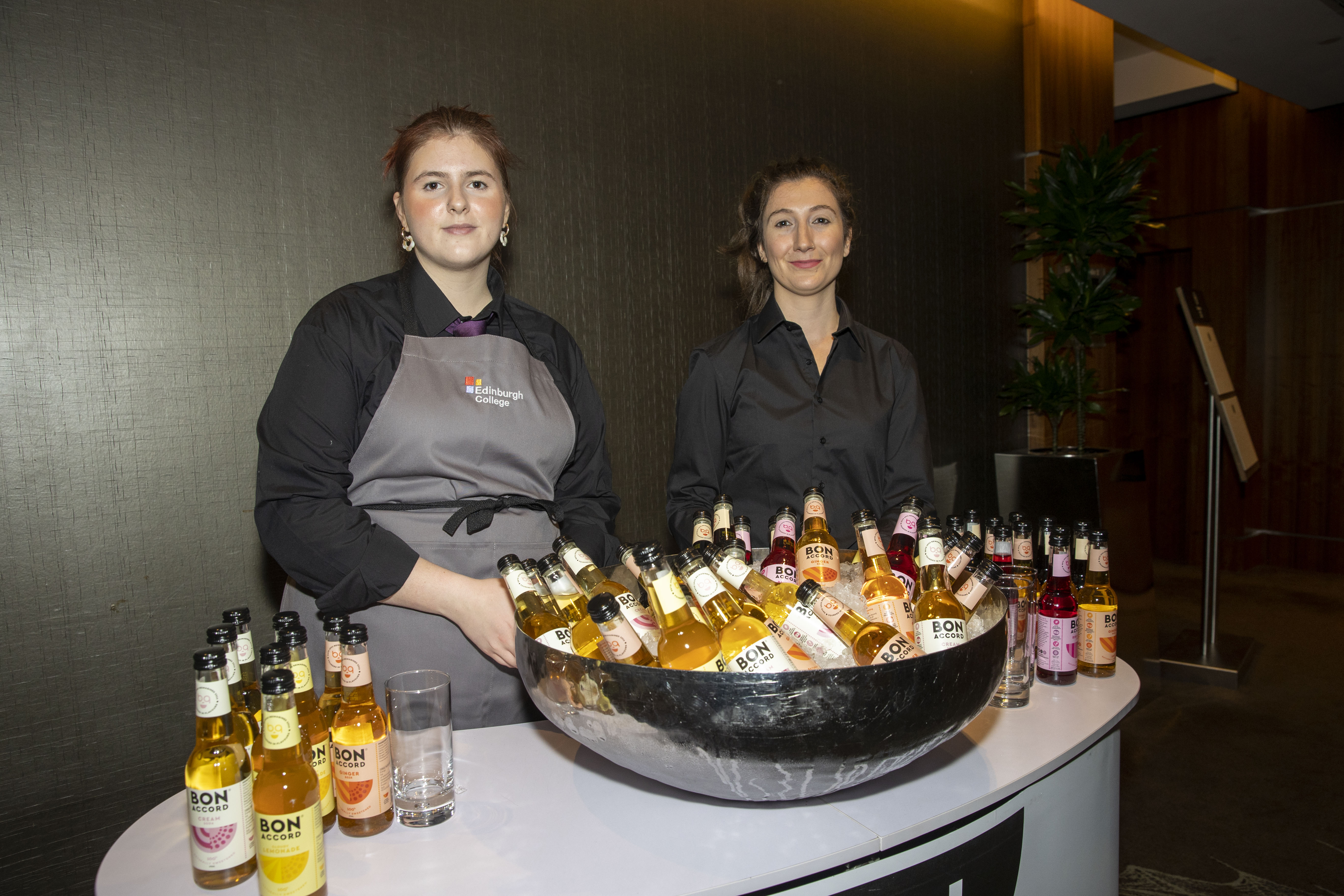 Seven HND Hospitality Management students also helped the HIT Scotland event team with guest relations and fundraising, directing guests to their tables, collecting fundraising envelopes and handing out prizes.
The courses served at the lunch included: salmon ballotine, with Fife seaweed and baby beetroot; rump of Scottish beef, with ox tongue potato terrine, red cabbage, and shallot tart in a red wine sauce; and a clementine and white chocolate mousse, with sea buckthorn sorbet.
The HIT Lunch offers the opportunity for businesses and organisations to come together, network and raise funds to support the continued development of the Scottish hospitality industry.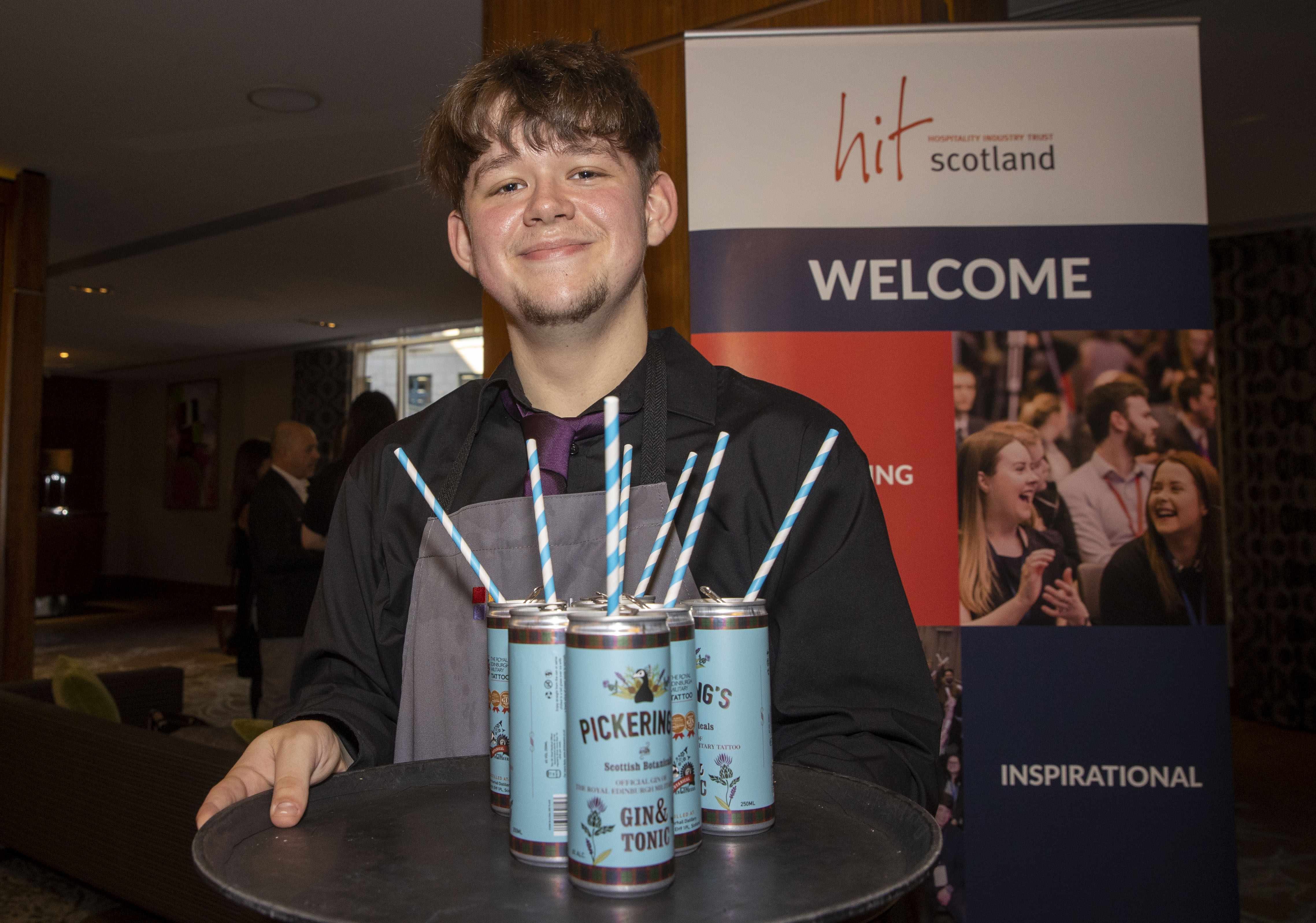 Level 1 Cookery and Hospitality student Kyle McLeish said: "It was a good change to get out of College and put some of the skills we've learned to use in such a fancy venue like the Sheraton. My job during the event was working as a wine waiter, and the primary responsibility was to make sure the tables were clear and serve the guests in the correct way."
Level 1 Cookery and Hospitality student Callum Gilchrist said: "I also worked as a wine server at the event and it was a good opportunity to get some experience working at an industry event as I felt it was a big step up from College. All the skills I've learned at College, such as pouring the wine and serving from the left, helped a lot when working at this event and it was very entertaining to be a part of." 
Professional Cookery lecturer Richard Morris said: "I feel very proud of our students who all volunteered for this great event which can lead to experience and also careers for them. This is our 10th year of being involved, and the relationship with both the Sheraton Hotel and HIT Scotland continues to grow in strength for the benefit of both organisations and our students."
David Cochrane MBE, HIT Scotland Chief Executive said: "It's great for us to be able to provide some real-life hospitality and event experience for the students, as they are the future of our industry.  They all performed well, and gave a great impression of Edinburgh College to an audience of possible future employers!  We look forward to seeing where their hospitality careers take them."