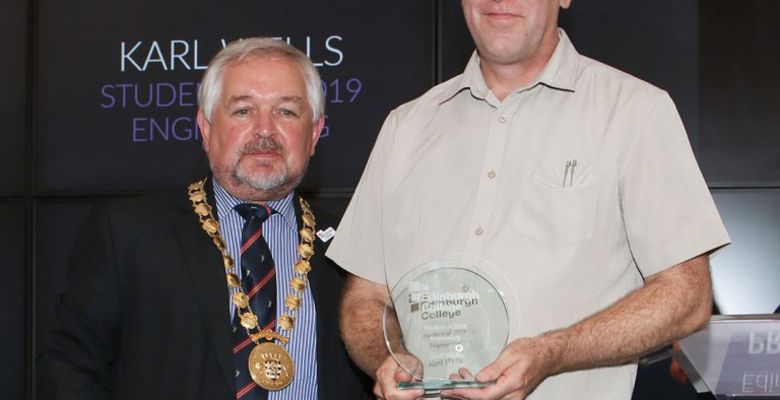 09 July 2019
College Sparks New Future for Karl
Forty-six-year-old Karl Wells decided to come to Edinburgh College to achieve something new and to take the first step to gaining a degree. Karl has already made waves within the College's Engineering department, having been presented with the Engineering Student of the Year Award at Prize Giving 2019 held at Granton Campus last month.
Karl, who lives in Broxburn in West Lothian, has answered some quick-fire questions about his time at College so far.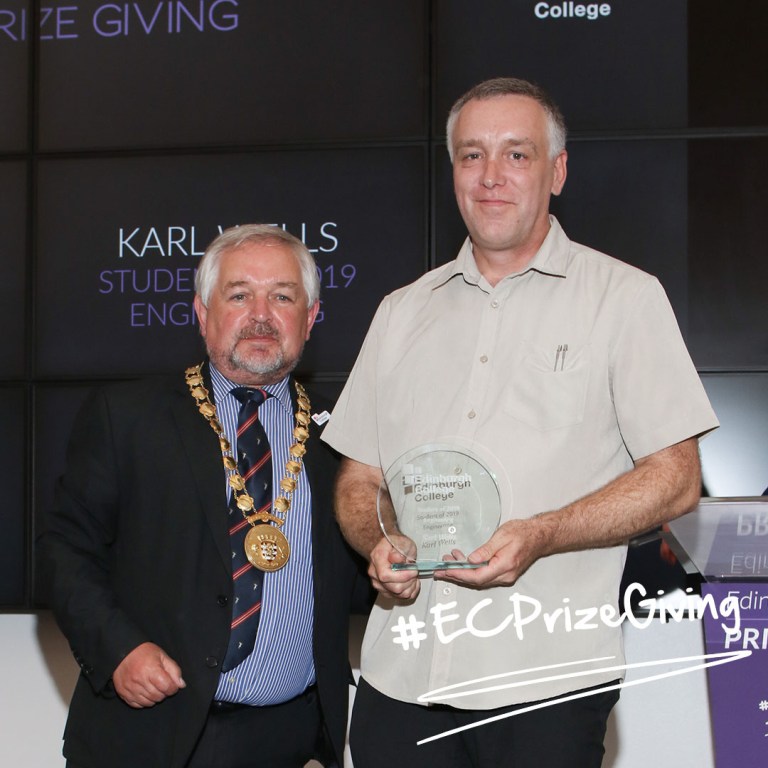 What made you choose Edinburgh College for your studies?
I choose to come to collage for my own need to feel like I have achieved a personal goal. Also, to learn about electricity due to an incident from childhood.
What were you doing before starting at the College?
Before coming to college, I worked in the delivery sector for a lot of different companies. This was never my ideal job. I did however gain my HGV class 2 license from it.
What has been the best thing so far about studying at Edinburgh College? Any highlights?
My highlight and also, most challenging part about this course, has been maths, I have had to do maths that I have never been taught, until now. I found it very difficult but with determination and help from my tutor I was able to shock myself with my results. I would like to add that if you're struggling, don't be shy to ask for help.
What are your plans for the future? Are you going on to further study after College or into employment? What is your end goal?
I aim to carry on with my studies until I have my HNC in Electrical Engineering then hopefully find a job that will allow me to carry on my studies with it to gain my degree.
Describe your Edinburgh College experience in three words.
Eager for more.
Related EC Student Stories
You may also be interested in these courses