12 June 2020
Edinburgh College Helps Amber-Louise Towards Her Goals
Twenty-four-year-old Amber-Louise Harkins wanted to study at Edinburgh College as it fitted around her family life well, meaning she could start working towards her career goals. This year, she has been awarded Student of the Year for Social Science at this year's Prize Giving. 
We spoke to Amber-Louise to find out about her College experience, and her plans for the future.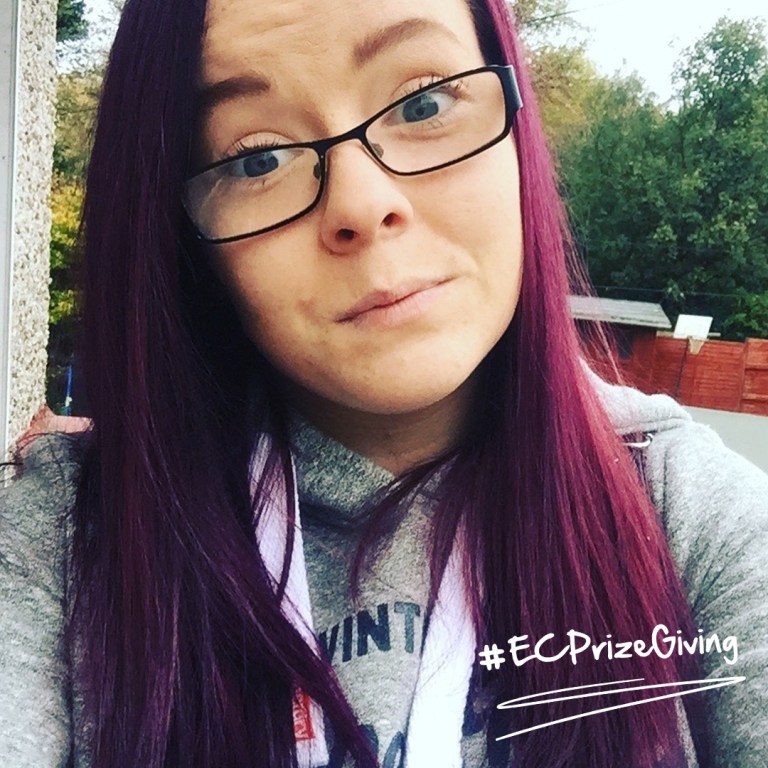 "I was really shocked when I found out I was being recognised at this year's #ECPrizeGiving. I decided to come to Edinburgh College as it was closest to my home and as a parent it meant it worked well for my family.
The best thing about coming to College was learning that no mater how old you are, there is always a place for you, as everyone if made to feel so welcome.
Studying at College has helped me enormously with my dyslexia, and the Learning Support team have been brilliant to me since I started.
If I was to give one piece of advice to any student who is thinking about starting College, or who has already started it would be to not be afraid to ask for help. If you need some support, make sure you speak to someone.
My goal is to continue studying Social Sciences by moving onto the next course level, with the aim of eventually becoming a Social Worker.
I would like to thank my lecturers in the Social Sciences team – I would not have got this far if was not for the support of all of you.
With a hectic life at home, I am really proud that I have been able to continue working hard right through my studies."