10 June 2020
Julia Awarded Health Professions Student of the Year 2020
Eighteen-year-old Julia Tarajkowicz moved to Scotland from Poland when she was five-years-old, and has faced many challenges throughout her life. Julia dreams of pursuing a career in child nursing and is well on her way to achieving that dream after being awarded Health Professions Student of the Year 2020.
We caught up with Julia to find out about her College experience her plans for the future.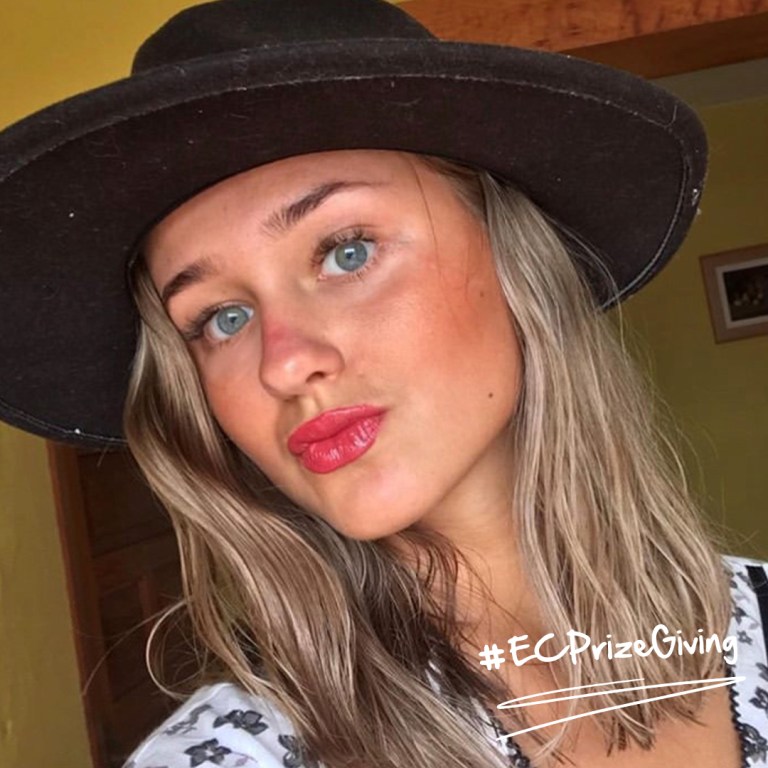 "I am moved. I feel very proud and honoured to be recognised at Prize Giving. This is a reminder that if you work hard, people will recognise your effort and cheer you on.
Before starting college, my life was not full of joy or love as it is now. I left school at 16 with no qualifications to my name. I was living with my grandparents as home life was very difficult. My experiences left me with severe anxiety and depression, and school was the only place I could escape to, but I struggled so much with education because I was living in fear.
Studying at College has given me a sense of belonging, it has been a place I felt safe. As I have now been in College for two years there have been many highlights that I will always hold dearly in my heart. One of them will be my lecturers believing in me without knowing my story, looking at me and cheering me on every step of the way. I still remember my lecturer telling me that I would make a great nurse and she would want me to be a part of her team. It left an imprint on my heart. 
I became homeless at 16, but thanks to my extended family, friends and range of other supportive people, including lecturers at the College, I was given the strength to continue my studies to help me fulfill my dream of becoming a nurse. I am leaving College not as a frightened 16-year-old girl but as an 18-year-old woman who has her whole life ahead of her. 
Malcolm X said education is the passport to the future, for tomorrow belongs to those who prepare for it today, and if I could give some advice to anyone thinking about starting College I would say never give up. Find the reason why you want to get up in the morning and show up for yourself. You are enough and life is a journey, so take one day at a time as there will always be someone out there who can help you, so while studying remember you can always ask for help.
My plan for the future is to continue being a hopeful and resilient person, I have decided to accept a place at a university for 2021, where I will be studying Child Nursing. I will be using 2020 for self-growth where I hope to develop many more skills that will help me to live a life where I can dream big and love myself and others as much as I can."