10 June 2020
Katie Broadens Their Horizons at Edinburgh College
Twenty-two-year-old Katie Boston decided that coming to Edinburgh College would help her to broaden her horizons and set her on a path to opening a new business. After one year of studying City and Guilds Level 2 Professional Cookery, Katie has done just that, and more than that, she's been given the James Thomson Award at Prize Giving 2020.
Read more about Katie's College experience so far.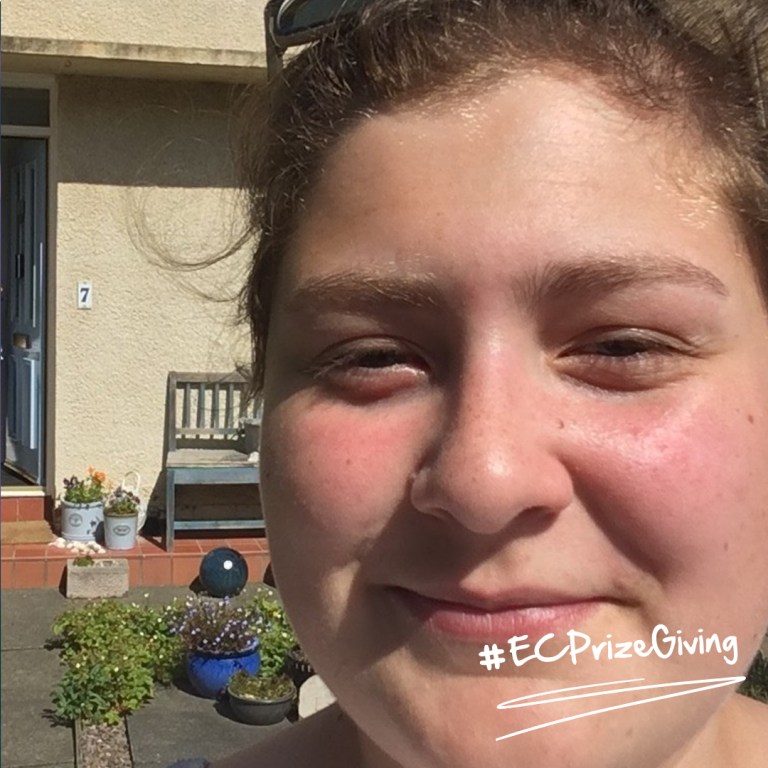 "I feel very grateful about being recognised and I really appreciate it. Before starting college, I was working at a local cafe and I decided that I wanted to broaden my horizons. 
I have really enjoyed my time at college so far and I am really excited to go back next year, I have made a lot of great new friends and made lots of great memories. Before starting college, I suffered a lot with anxiety but since starting my course my confidence has been boosted.
My end goal when completing college is to work to gain further industry knowledge before hopefully starting my own business. 
I would like to say a massive thank you to my lecturers, they have always been there for me when I needed them, whether it be problems inside or outside of class.
The achievement I am most proud of is the boost in my self-esteem, this has been a direct result of meeting new people at the College – from my lecturers to my fellow classmates 
My Edinburgh College experience has been the best experience ever!"