26 June 2020
Shannon Wins Student of the Year for Creative Industries
Twenty-three-year-old Shannon Fagan has been inspired to continue on her educational journey and will be coming back to college next year, after winning Student of the Year for Creative Industries at this year's Prize Giving.
We asked Shannon some questions to find out more about what she enjoyed most about coming to college, and her plans for the future.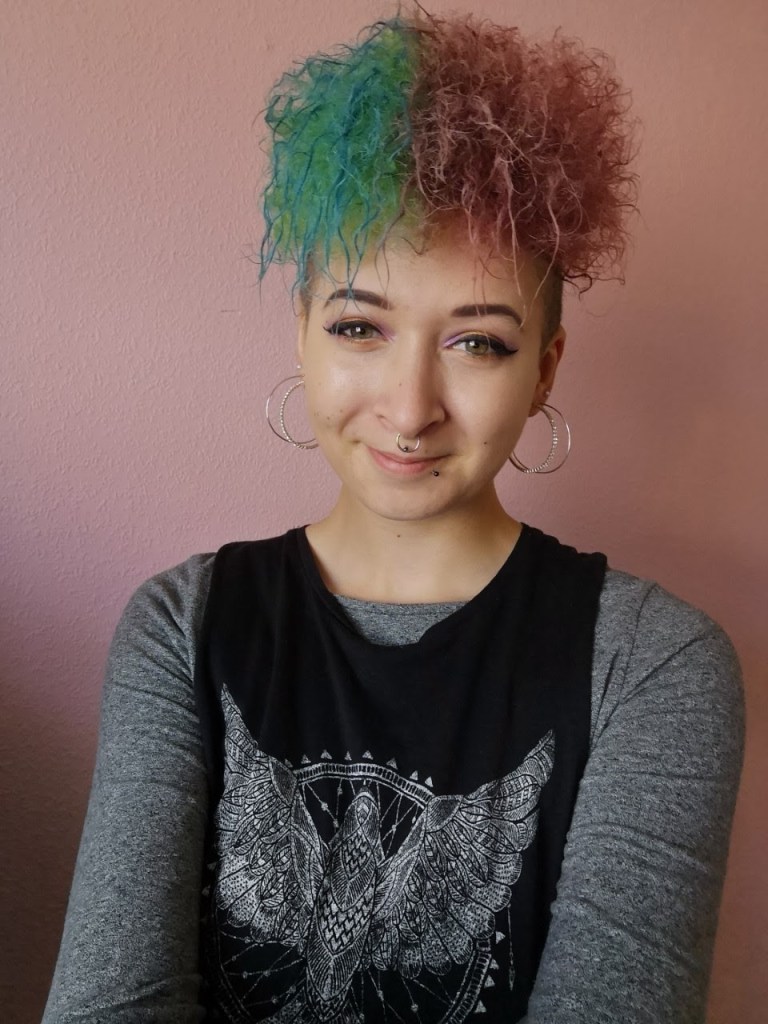 How do you feel about being recognised at Prize Giving?
I feel very honoured that my efforts in college have been recognised. I made a pact before starting to try hard to further myself through my studies and it feels very rewarding to get this recognition.
What made you choose Edinburgh College for your studies?
I did some research online and the course I applied for had all the things I was looking for that would help me start my career in Music.
What were you doing before starting at the College?
Before starting college, I had been working for a couple of years in Customer Service at H&M. Most of my time was spent dealing with complaints on the phone. I spent my free time learning the guitar and writing songs, it was a creative escape from the working world. It was definitely a positive change to go from a job to a full-time course.
What has been the best thing so far about studying at Edinburgh College? Any highlights?
It's hard to pinpoint one thing as the best, the facilities available for my course are amazing, the Music Box at Sighthill Campus has so much for aspiring artists. I found this space offered a social place for hanging out, great rooms for rehearsing with other artists, and smaller booths for self-study with equipment readily available.
Have you faced any challenges, either before starting or during your studies? How did you overcome them?
With the course being performance based, it requires you to make yourself vulnerable in front of others by showcasing your talents. I'd say the trickiest thing for me was overcoming self-doubt and my own anxieties. I have DPD, which means that I struggle to function in stressful situations. The lecturers were made aware of this and were very accommodating. I believe college has helped greatly with my mental health and it has been a really rewarding experience. My classmates also played a vital role in helping me overcome these difficulties.
If you could give one piece of advice to a student starting at the College now, what would it be?
Bring a pen and paper from the first day, be prepared to write what the tutor is telling you and also take your learning into your own hands. Be prepared to do the work and don't shy away from it, it can be really overwhelming to have work pile up on you, so try to do the work when you first get it.
What are your plans for the future? Are you going on to further study after college or into employment? What is your end goal?
Before college, I hadn't really thought about my future, I just wanted to have a go at music before I went travelling, which was supposed to be this year. However, the tutors have inspired me to continue this journey and I want to finish college having got the highest qualification I can. I don't have a grand plan, I'm just seeing what options are out there once college is finished.
Do you have any messages for the lecturers?
I want to say thank you to lecturers for trying so hard with us, your patience was definitely tested at certain times, but you persevered doing an amazing job to encourage and support us on our journey.
Looking back, is there anything you would do differently?
If I could do one thing differently, I would not have stressed so much about the coursework and worrying about the all details of what needs to be done.
What are you most proud of that you have achieved while studying at Edinburgh College?
I am most proud of overcoming my social anxieties, being able to speak out in class, making new friends, performing on stage, and running for class rep. These were all things that I had been too shy to do when I last attended college.
Describe your Edinburgh College experience in three words
Inspiring, engaging and worthwhile.
If you're interested in studying with us, view our courses.