20 November 2019
WorldSkills UK Live – Meet the Competitor – Fergus Firth
Recent Computing student Fergus Firth will represent Edinburgh College at the UK's biggest skills competition this week after winning a regional heat which was held at Sighthill Campus in May this year.
Fergus will take part in four two-hour challenges at World Skills UK Live over Thursday and Friday this week (21 and 22 November), putting the skills he learned during his time at college to the test against seven other students from across the UK.
His challenges will involve configuring CISCO software for varying types of computer network infrastructure.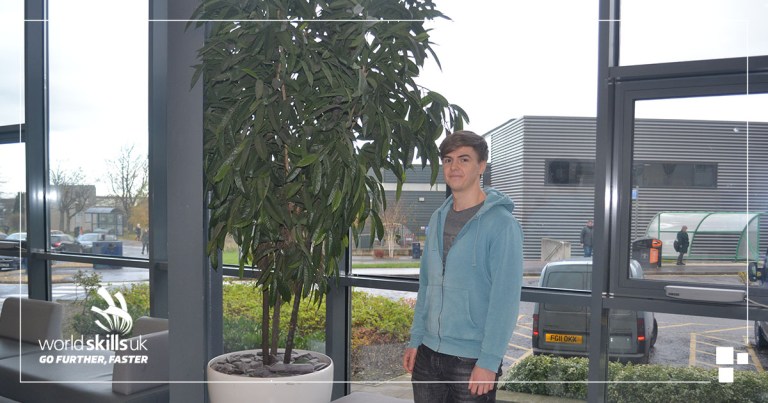 Fergus said: "I've been working on previous WorldSkills past papers, practicing all the skills I might need to use during the competitions, so I'm as prepared as I can be.
"It's been a balancing act in terms of studying for the competition and keeping on top of my studies but I've enjoyed it and I'm really looking forward to doing my best at WorldSkills UK Live.
"It's a great achievement to have got this far, in the top eight students in the UK, and it would be amazing if I can win or get a medal."
Fergus is now continuing his education at Edinburgh Napier University, where he moved into third year of a Cybersecurity and Forensics degree after completing his College course in June.
Good luck, Fergus!