01 November 2021
COP26 – Sustainable EC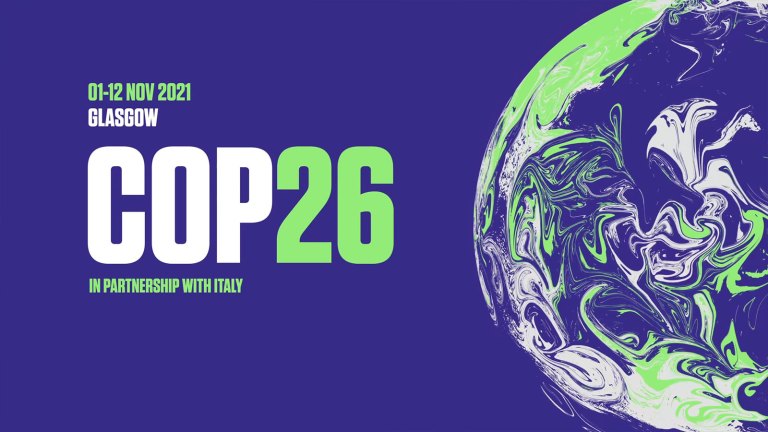 What are colleges doing?
1050 colleges and universities from 68 countries have pledged to half their emissions by 2030 and reach net-zero by 2050 at the very latest, impacting over 10 million students! Edinburgh College has signed up to the Race to Zero for Universities and Colleges, an initiative led by EAUC – The Alliance for Sustainability Leadership in Education and Second Nature with support from the UN Environment Programme (UNEP).
At Edinburgh College, our ambition is to 'Be a College at the cutting edge of environmental sustainability through its learning, teaching, partnerships and core operations'.
Our Environmental Sustainability Strategy 2019-24 sets out the vision for how we aim to help tackle climate change and drive forward environmental sustainability initiatives over the next five years. Please take the time to read the strategy and get on board with our climate commitment.
What's happening at Edinburgh College?
Sustainable EC round up
The College kickstarted its COP26 activity during Sustainable EC which took place from 4-8 October 2021. Throughout the week, people across the College engaged in sustainable activities including classes across the curriculum focusing their sessions on Climate Change. Topics covered included learning about fast fashion and organising clothes swaps, taking part in classes on mobile phones using battery power and turning off PCs fully to save energy, hearing from guest speakers and taking part in events as part of the Creative Bravery Festival.
During COP26, we'll be showcasing some of the sustainable activities which took place with a video compilation highlighting the ways in which our College is playing its part in tackling the climate emergency.
Read more about the College's work and ambitions in our:
EC Climate Change Pledges
We're asking the entire Edinburgh College Community to make a pledge to change something in their day-to-day lives which will have a positive impact on climate change. It could be anything from turning off lights, improving recycling at home or on campus, or eating less meat – anything at all. Please have a think about what your pledge might be and make your pledge here.
COP26 in Conversation panel event
On Tuesday 2 November, the College will be hosting a panel discussion about COP26 featuring staff and student representatives. During the Question Time-style recording, student members of the audience will have the opportunity to put their Climate Change and Sustainability questions to the panel. The panel will include senior sustainability leads from the College as well as two student members.
The programme will be filmed by our Broadcast Media students and team members and will be broadcast across the College's channels towards the end of COP26.
Students' Association (ECSA) Activity
ECSA's Go Green team are running a number of events throughout COP26 that you can get involved with! Come along to one of their stalls where you can look through our Swap Shop items and take anything you like for free, get some free active travel safety kit, and find out more about sustainability work at the College:
Information Stall Dates and Locations
– Monday 1 November: Sighthill Atrium, 12-2pm 
– Tuesday 2 November: Midlothian Reception, 12.30-1.30pm
– Wednesday 3 November: Granton Reception, 12-2pm
– Thursday 4 November: Milton Road Reception, 12-2pm
Sighthill Community Fridge Opening
On Monday afternoon, the Sighthill Community Fridge will be stocked for the first time! This is a place where you can pick up free food that would have otherwise gone to waste from local shops, and is set up on the first floor Sighthill mezzanine (outside the ECSA office). Head along on Monday after 3.30pm, or Tuesday morning to take anything you'd like from the fridge.
Ethical Banking Workshop
ECSA are also running an Ethical Banking workshop from 4-5pm on Tuesday 2 November, where you can find out how your banking decisions tie into sustainability. The 1-hour workshop will cover the history of banks, the current issues with our banking system and what we can do about it.
Sign up to receive the joining link and learn more about one of the biggest things you can do personally to tackle climate change! Sign up for this event here!