28 March 2023
Digital Marketing students commended once again for excellent assessment results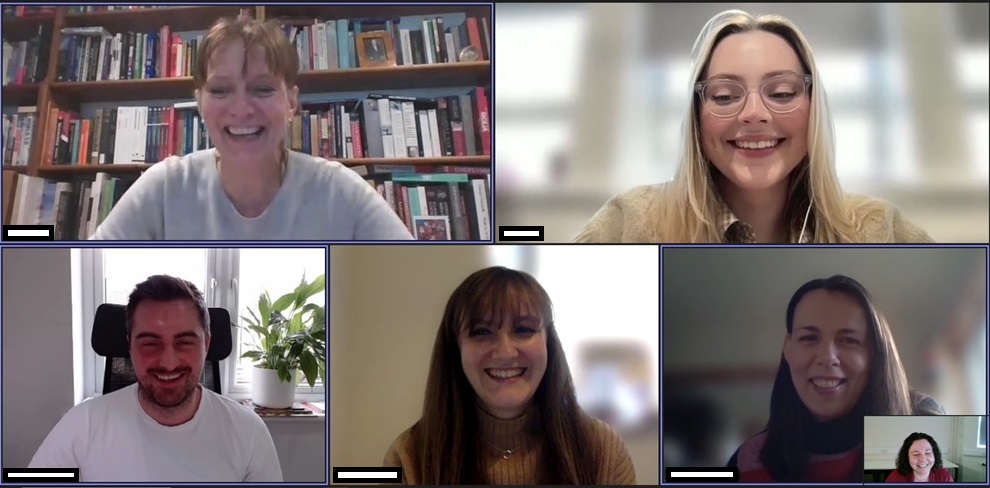 Edinburgh College Digital Marketing students have received commendations from the Chartered Institute of Marketing (CIM) for their strong performance in recent assessment sessions.
CIM commended the College for the excellent standard of results achieved for assessments submitted in the December 2022 assessments session for the Applied Marketing and Digital Marketing Techniques units of the Level 4 Certificate in Professional Digital Marketing course.
The College has received six consecutive commendations in total. In 2021 the College were awarded commendations in the September and December assessments sessions for the Applied Marketing unit. 
Earlier in 2022, the class was awarded a commendation in the April assessment session for the Planning Campaigns unit and in the July assessment session they were awarded a commendation for the Digital Marketing Techniques unit. The consistent commendations demonstrate that the students who study the CIM level 4 certificate course continue to perform to the highest standards.
It is fantastic to be commended yet again by the CIM for our students' performance. Joanne, our CIM lecturer, and the students work incredibly hard and are consistently seeing strong results – I am very proud of them all – well done.
Carole Paterson, Head of School for Travel, Tourism, International and Commercial
Congratulations once again to our fabulous CIM students. They are all so committed to the course and these commendations are deserved recognition of that. I'm very proud of them all for continuing to set the bar so high, whilst juggling their full-time work and other commitments.
Joanne Mitchell, CIM lecturer