25 June 2020
Anna Llompart Reus wins Richard Demarco Award at Prize Giving
NC Art and Design: Creative Media student Anna Llompart Reus has been named the winner of the Richard Demarco Award at Prize Giving 2020.
We caught up with Anna about her award win and her experience of studying at Edinburgh College.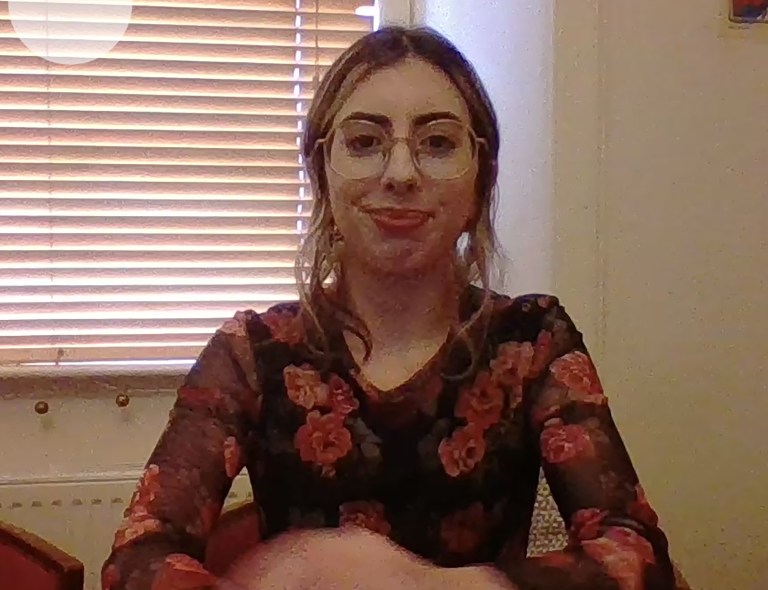 "I am very proud to have received this award and also grateful to be recognised for my effort, especially in this complex and difficult year for everyone. I would have loved to have shared the moment with my family, friends and colleagues, but I send my best wishes safely from home.
I chose to study at Edinburgh College almost two years ago, following a recommendation from a friend who was already studying here. Then, one day I came to visit her at the College, and I was amazed by the art facilities offered and the teaching methods. So I decided to follow my dream of studying Art and Design at this prestigious College.
I came to Edinburgh from Spain mainly to improve my English and to visit Scotland, so it was a revelation to find this course at this college and finally be able to study what I like the most. It would offer the opportunity to improve my English and meet so many people, local and of many nationalities.
For me, the best thing about studying here has been the opportunity to study different art subjects, with which I have enjoyed a lot. I have also been very lucky with my teachers and colleagues, who have always been by my side to help me integrate and move forward. I also appreciate the creative freedom with which we are taught.
My biggest challenge has been the language; feeling the powerlessness of wanting to communicate and not finding the words or being misunderstood has been very frustrating. The most challenging time is having to complete the course from home and not being able to be taught face to face and advised in class, due to the unprecedented situation. Despite everything, I feel lucky to have been given all the help I needed to improve my English and continue with my studies online.
Looking to the future, I want to continue on and do the Computer Arts and Design HND course and after the two years either go to university or look for an apprenticeship. My ultimate goals are honing my skills, finding employment in the Art and Design world, and creating my own brand.
Finally, I would like to thank all the lecturers who have taught me and inspired me whilst study at the college. All my lecturers have supported me when I have needed it most and have helped me improve and move forward with the course and bring out the best in me."