25 June 2020
Ben Awarded the Schools College Partnership (SCP) Award at Prize Giving
Sixteen-year-old Ben Eales from Edinburgh is hoping to go onto have a career in the creative industries after attending Edinburgh College, and is on course to achieving his goals after being awarded the Schools College Partnership (SCP) award for Acting and Performance at this year's Prize Giving.
We spoke to Ben about what's it's like to be recognised at Prize Giving and find out about his college experience, and here's what he had to say.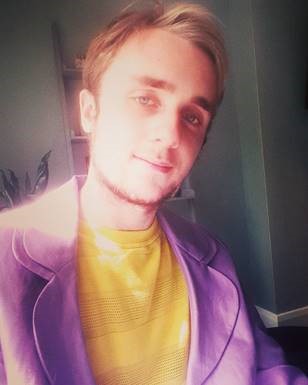 "I'm mostly surprised to win this award. I really wasn't expecting it at all, but I feel very honoured to gain this recognition for all my hard work this year.
I chose Edinburgh College because it's who my high school offered partnerships with, and when I was looking through the courses on offer I found the right one for me.
The best thing about studying at college was the friendships and connections I've made. I arrived knowing one person there, and left having made multiple new friends who I'll likely still be friends with for years to come.
I had to get over confidence issues as I had little experience with acting, but I overcame these issues with help and support from my peers and lecturers.
My advice to a student starting Edinburgh College now would be not to hold yourself back. You'll feel nervous at first, in a new environment and with new people, but it's so worth it to just throw yourself out there.
I plan on continuing with further study, and then going on to get employment in some form of media, hopefully acting or music.
I can't thank all of my lecturers enough for how they supported me and helped me, and how genuinely great they were.
Looking back, if I were to do anything differently, I would probably open myself up sooner than I did.
I am proud of the work I achieved and the connections I made through the course."