01 July 2021
Dance Student Nichole Nears End of Incredible College Experience
Twenty-two-year-old Nichole King from Falkirk has completed a number of courses at Edinburgh College since first attending five years ago, and is now well on her way to completing an HND in Dance – the final step in her college journey. We caught up with Nichole to find out more about her college experience and how she has found online learning.
I originally came to PASS hearing good things about the acting courses and then, over the years, moved to the dance courses feeling that I was better suited for them. 
I've done a range of courses starting from NC Creative Industries, to NC Acting and then from NC Dance through to the HND Dance courses. Despite this year's unfortunate circumstances, and having to work from home, I've had an incredible five years at PASS. It's been hard work and I've had really hard times but if you're willing to do the work it can be an amazing experience. 
Having been to five inductions now I find that they are really helpful. Getting to know a new place can be daunting so having the opportunity to get your bearings before actually starting the course is helpful. My last induction was over Zoom and it was just as informative as the previous one had been.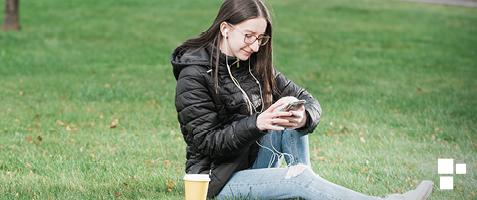 Before the Christmas break, I was working from home and in the college campus. My class has been split into two so that we could social distance in the studios. Group A would be in on a Monday morning while we (group B) would be online, every Tuesday group B would be in and A would be online, each Wednesday we would alternate who was in the studio and every Thursday we were all online. Since going back after Christmas, we are now fully online. 
It's been quite hard learning online during the pandemic, having to find the space at home to do the course and find the motivation to do work at home as I am so used to doing work on the train home from college. But, as time has gone on, I think I've gotten used to online learning and I am using it to my advantage. I can now use new skills that I didn't have before like using Zoom. 
Working from home has actually given me the opportunity to not rely on my classmates to know the material and force me to learn it by myself. When in the studio, I think it's easy to look over and look at someone else if you forget something but at home, you don't have that security which has been a positive thing.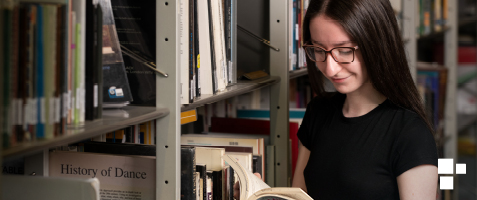 We have been using a mixture of Zoom, Microsoft Teams, Flipgrid, and Padlet. I feel quite confident using these platforms now but at the beginning it was tough having to learn all these new things that we've never had to use before. 
I did have to learn how to use all the online platforms fairly quickly but after using them a few times I got the hang of it, I think it just takes time to get used to it. 
My college experience has been emotional, challenging and exiting. 
Ready to have an exciting college experience like Nichole? View our courses.