08 November 2018
Xavier Sala Prepares to Impress At Worldskills UK Live Finals
Edinburgh College student Xavier Sala has progressed to the national finals of WorldSkills UK Live which takes place from 15 – 17 November 2018 at the NEC Birmingham.
Network Infrastructure Technician student Xavier will travel to Birmingham to compete against finalists from across the UK for the chance to win Gold, Silver or Bronze and progress to the next stage of the competition.
WorldSkills is the largest competition for students across a massive range of subjects in four sectors: Health, Hospitality & Lifestyle; Construction & Infrastructure; Engineering & Technology and Digital, Business & Creative. Regional heats take place across Scotland and the UK. The best performing students in each heat progress to the next stage, which eventually leads to the global finals.
We spoke with Xavier to get their thoughts ahead of the WorldSkills UK finals.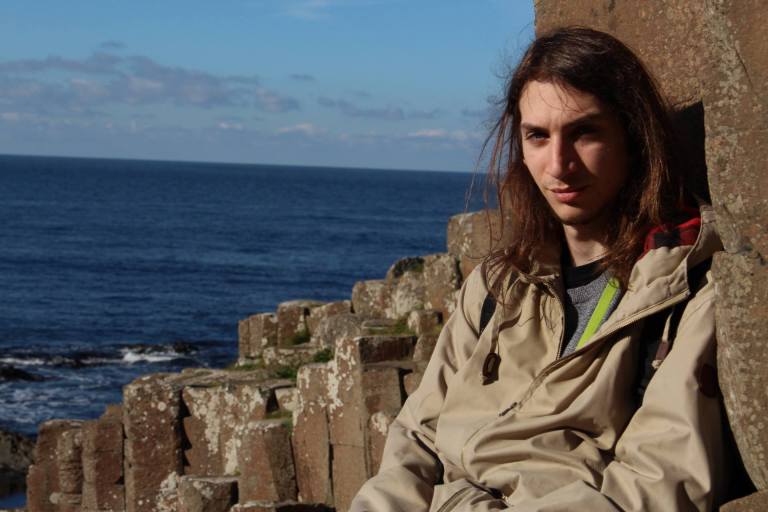 How did you reach this stage of WorldSkills?
I reached this stage of Worldskills thanks to good preparation. Since I first knew about the competition, I started working hard in order to be a suitable candidate and it also helped me to work hard during the course. I received proper education from my lecturers at Edinburgh College, as well as the motivation needed when I doubted myself – I admit that I was not really excited when dealing with my final assessments at the same time as I had to prepare for the regionals. Somehow, my lecturers, Jacek Kwiatkowski and Callum Campbell, managed to motivate me again. They also arranged for a couple of meetings with previous competitors so I could know about their experiences and be more relaxed. They were both really helpful.
How do you feel ahead of competing?
Right now I feel motivated and excited ahead of competing. Being in the finals means to me that I'm in the right way in an episode of my life in which I felt quite lost.
What would it mean to you to win the national final?
Winning the national final would mean the ultimate compensation for my effort, but as well a step for a chance to achieve my professional ambitions.
Would you encourage other students at the college to participate in extra-curricular activities including competitions??
I realise that preparing for the competition helped me a lot with a better understanding of the overall course at the College. I guess that it became a loop in which studying for both, the course and the competition, complemented each other. In this sense, I encourage any student to participate in extra-curricular activities which might be an enjoyable experience and make their course easier.
For more information about the competition, visit the WorldSkills UK Live website.